US Latest Move Risks Losing International Students for Good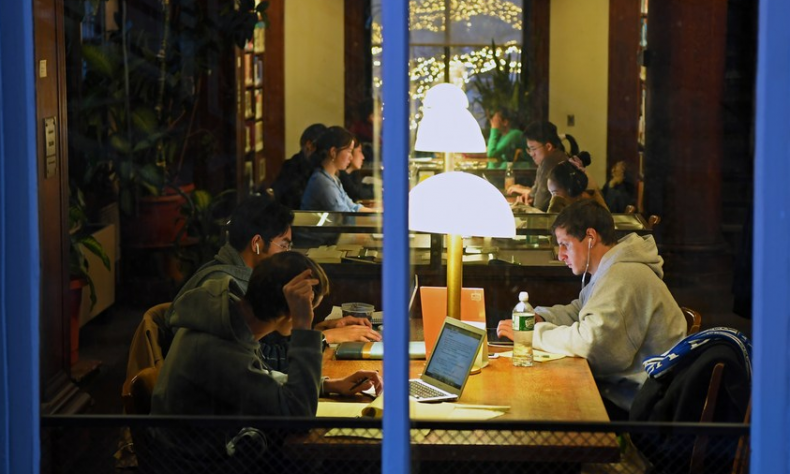 The US Immigration and Customs Enforcement's (ICE) recent rules have been widely criticized by international students, universities and American states alike. They now put the US' number one status as a study location for international students in jeopardy, as well as the economic and social benefits that students bring.
For international students studying in the United States, life has become even more difficult. On July 6, the US Immigration and Customs Enforcement (ICE) issued new rules for students on F-1 and M-1 visas, barring them from entry to the US if their universities go online in the Autumn semester, and deporting those still in the US who do not transfer to an in-person course.
It is a decision that has baffled and bamboozled the million or so international students currently studying in the US, as well as the American colleges and states where they live and study. As of July 14, seventeen US states and more than 200 universities have joined Harvard University, MIT and the University of California's decision to sue the ICE in an effort to overturn the new rules, with Harvard University President Lawrence S. Bacow calling the move a bad public policy, with "its cruelty surpassed only by its recklessness".
Foreign students' collateral in Trumps plans
US universities have until now been reluctant to re-open offline classes fully. Instead most have preferred to conduct online classes or a hybrid mixture of the two in an effort to keep students learning and safe as daily cases of coronavirus in the country continue to rise. While the move to enact this ruling has been widely interpreted as a ploy by US President Donald Trump to strong arm universities into reopening, it is hard not see it as another way of him exploiting the pandemic to target international students and non-US citizens in general.
It is not the first-time they have found themselves the target of Trump's policies. Since taking office, the president has moved to ban visas from a number of Muslim countries including student visas, cancelled or restricted certain scholarly visas and most recently suspended temporary visa programs for international research scholars, professors and exchange students under the guise of his COVID-19 response.
For those international students affected by the ICE ruling, whether inside or outside the US, the ramifications of the new rules are expected to be severe.
Financially students are set to be left paying thousands of dollars for online courses, having expected to be enjoying the full "university experience" that American colleges are renowned and charge for. Deposits and rent for housing will have been paid upfront and given the current financial situation, few will find it easy to have it returned.
Those still in the US will have to now somehow find a way to return to their home countries, competing for the few overly-priced flight tickets available, with the coronavirus having a catastrophic effect on international travel. There are also questions as to when these students will return, with the US as of yet to fully deal with its first wave of coronavirus, let alone a second.
International students could go elsewhere
If universities are unable to overturn the latest ruling, the effects of the ban could be far wider reaching than just smaller class sizes. Potentially, international students could turn away from the US for good.
There are already signs that the xenophobic attitude Trump has championed over the past four years has had a negative effect on US schools recruiting international students, with overall numbers falling since 2017. This has particularly affected Chinese undergraduates and postgraduates, who despite making up 52 percent of all international students in the US, have been on the receiving end of much of this rhetoric.
Trump has consistently tried to curb their participation in American educational institutions, recently moving to block thousands of Chinese students and researchers from obtaining visas, and there are signs that this negativity is forcing them to look elsewhere.
According to a survey by one of China's largest education firms, New Oriental Education, Chinese students have for the first time listed the UK ahead of the US as their preferred place of study. 42 percent of those surveyed chose the UK as their preferred destination compared to 37 percent for the US, with many citing the current tense political climate in the US towards China as one of the main reasons for their decision.
The latest measures will only make this trend more permanent, with international students likely to look at countries where they can be assured of feeling safe, respected and tolerated when term-time returns.
Economic and social effects great
The loss of Chinese and other international students would be a major blow to the US economy, with international students known for spending heavily on housing, commodities and high academic fees.
According to the US Chamber of Commerce, international students added $45 billion to the US economy in 2018, with students from China, India and South Korea providing more than half of that amount. Forcing international students away would put this income in jeopardy, and the 458,290 jobs that international students create or sustain.
It would also cut off a valuable talent pool for American businesses, especially those in science and technology and start-up companies. International students accounted for 54 percent of master's degrees and 44 percent of doctorate degrees issued in science, technology, engineering and mathematics (STEM) in 2016-2017, while 25 percent of the founders of billion-dollar start-ups in the US came to the country as international students. Such short-sightedness would threaten the US' place at the forefront of cutting-edge technology.
But international students offer more than just economic benefits for the American universities and towns they study in. They act as an important way of bridging two countries' citizens together, offering an opportunity to learn about new cultures, languages and traditions, and break down barriers that have been created through stereotypes and false labels.
The value of international students to the US is enormous but it is consistently being disregarded by the current US administration—with the cavalier attitude in using them as a barging chip in its COVID-19 response just the latest example of this.
The latest ruling risks losing their patronage once and for all, which would be a terrible blow for the US financially and its reputation as an open, respectful and welcoming nation.