Vaccines Are Hoped to End COVID But Poor Nations Remain Far Less Supplied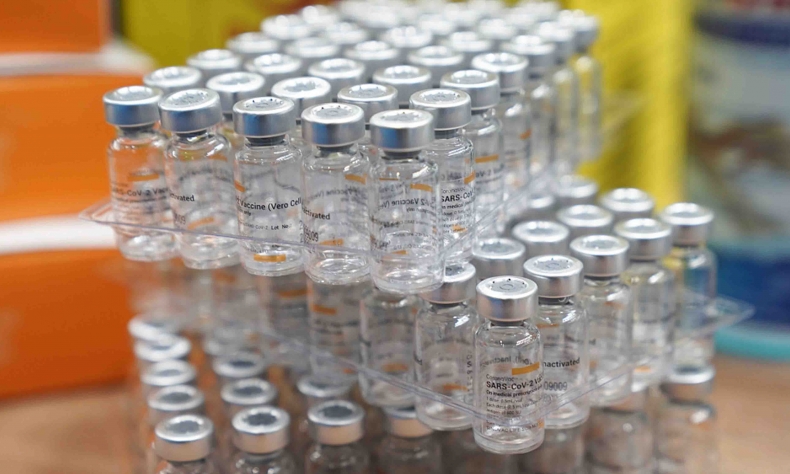 It is therefore vital that all richer countries step-up to ensure universal herd immunity is achieved at a quicker and faster rate.
January is often referred to as the longest month of the year, but in the context of the coronavirus pandemic, it has been one of its deadliest.
In the US alone, over 95,000 Americans lost their lives to COVID-19 last month, making up nearly one-fifth of its entire death total. In Europe, cases and deaths continued to rise across the continent, with countries such as Portugal witnessing nearly half their entire coronavirus deaths in a month, as new variants found in the UK (B117) and South Africa (N501Y) began to took their toll.
But in a sign of how quickly things can change, it seems February has brought with it a turning point in the worlds battle with the virus.
The latest seven-day average from Our World in Data shows COVID-19 cases are falling across every region of the world. Unbelievably, this is the first time this has happened since the pandemic began, and along with the current successful vaccine options from China, the US, UK and Russia, there is increasing optimism that we can start to talk about not if but when the pandemic will end.
In fact, health experts at American management consultancy firm McKinsey & Company have tentatively released a predicted end date for the virus, one based heavily on the current vaccination rollout in a number of countries, and the number of people that need to be vaccinated to achieve herd immunity. From their conclusions, they have cautiously suggested that this could be achieved by the third quarter of 2021 for the majority of developed nations, provided there is no let up or deviation in the current rate of vaccination being administered.
For emerging market and low-income countries however, the outlook is less encouraging. According to their estimates, both groups are expected to see their battle with coronavirus extend to the following year, with the poorest nations having to wait until mid-2022 before they can realize the levels of herd immunity needed, having likely only vaccinated approximately 20 percent of their population by the end of the year.
McKinsey & Company's findings will come as blessed relief for plenty of officials from richer nations, for whom the end of their COVID-19 battle is finally within sight. But any sense of joy should be tempered with the indignity that once again the most vulnerable in our global society are continuing to take the brunt of the COVID-19 pandemic.
Built on fear and self-interest
How we will have reached a stage where entire populations will have been vaccinated before others have reached just 20 percent, is no big secret.
Over and above, richer countries have continuously put themselves above the greater good in combatting COVID-19, first in procuring personal protective equipment (PPE), and now, in seizing vaccines.
Despite making up only 16-percent of the world's population, high-income countries currently hold 60 percent of all vaccine doses that have been purchased. Some countries, like the US and Canada, have purchased enough vaccines to cover their populations nearly four times over. In contrast, most poorer nations are having to play a waiting game, relaying on the important but underutilised World Health Organisation's vaccine program COVAX, which relies heavily on donations from richer countries.
Even then, there is no guarantee COVAX will become of sole use to poorer nations, as countries such as Canada – with the world's tenth largest economy – begin to dip into its already depleted allotment of doses.
Incredibly, at the time of writing, 130 countries with a combined population of 2.5 billion people are yet to administer a single dose of COVID-19, while richer nations such as the US and UK have administered over 50 million combined.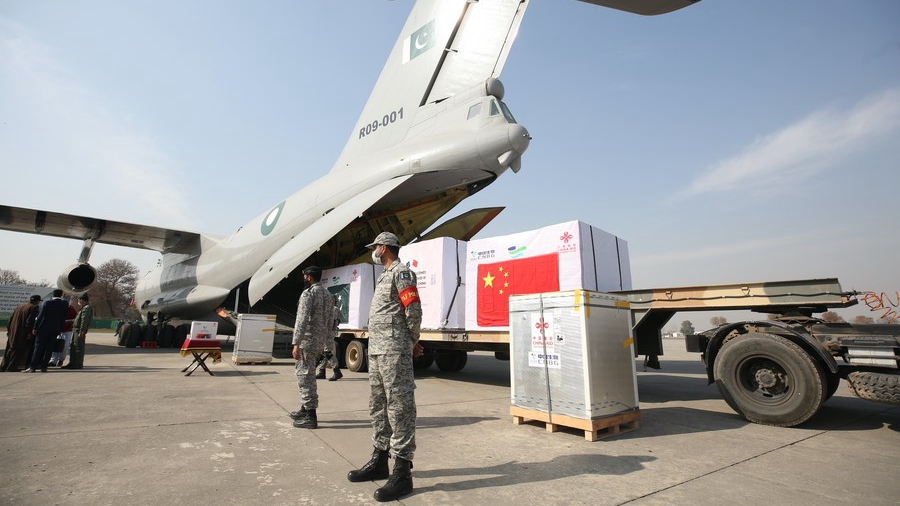 Vaccine should be common good
Such glaring vaccine inequality is why reports like McKinsey & Company's should not be viewed as welcomed relief, but rather a call for instant action.
At this moment in time, 3.8 billion vaccine doses have already been pre-purchased by rich and some middle-income countries, with options for another 5 billion, according to a study from Duke University. In theory, that is enough doses to vaccinate everyone on the planet.
What is needed therefore is a change in approach to how richer countries view vaccines, with a shift in focus from solely their own needs, to those of others. A greater proportion of the vaccines needs to be donated to programs like the COVAX, or donated by themselves.
In China, the government has continuously stressed that vaccines should be seen as a 'public good', and as such, has been donating vaccines to those most in need. Last week, China's Foreign Ministry spokesman Wang Wenbin announced that China would donate 10 million doses of its vaccine to COVAX, aiming to meet the urgent need of the developing world. Through COVAX, it will aid more than 38 developing countries, adding to the 13 developing countries, including Brunei, Nepal, the Philippines, Myanmar, Laos and Sri Lanka, it has already provided vaccines to.
International partnerships
While donations need to be encouraged, a rapid acceleration in production is also vital if poorer nations are to be vaccinated quicker. We are now in a position where there are a number of excellent vaccine options at our disposal, but manufacturing capacity only represents a fraction of what is required.
Greater collaboration between pharmaceuticals and manufacturers is therefore needed, and in China, this is where many companies are making some headway. Domestic bio-manufacturer Shenzhen Kangtai Biological Products Co.Ltd, is currently working with British-Swedish pharmaceutical company AstraZeneca to produce 200 million doses of its coronavirus vaccine, while 88 million litres of active ingredients to make the same vaccine were sent to Brazil from China last Saturday.
This kind of collaboration is essential if vaccine rollouts are to be increased, and should be extended so they cover all viable vaccine options currently at our disposal.
This includes CoronaVac, an inactivated COVID-19 vaccine developed by Chinese-drug maker Sinovac Biotech, which was granted conditional market approval in China last week. It has already been sold to ten countries – including Turkey – where stage 3 clinical trials showed it had an efficacy rate of 91.25 percent.
For this to be successful however, political leaders need to trust the science behind these vaccines, rather than looking to score political points with them when coming under criticism for their own vaccine programs' shortcomings.
French President Emmanuel Macron in particular has become increasingly vocal in his skepticism over vaccines from China, the UK and Russia, as French citizens attack him for France's poor vaccine roll-out. Action like this is dangerous in not only stopping people from getting vaccinated, but also in delaying vital vaccine options from being given approval that poorer nations need in their fight against COVID.
Because at the end of the day, if reports like McKinsey & Company are right, his country will have achieved herd-immunity by the end of this year. But in the poorest countries, they will still be living with COVID-19, witnessing endless more people getting sick, and hundreds of thousands more lives being lost.
It is therefore vital that all richer countries step-up to ensure universal herd immunity is achieved at a quicker and faster rate. We know that until we end the pandemic everywhere, we won't end it anywhere. Now is the time to put that message into action.