Washington Should Stop Misperceiving China-U.S. Relations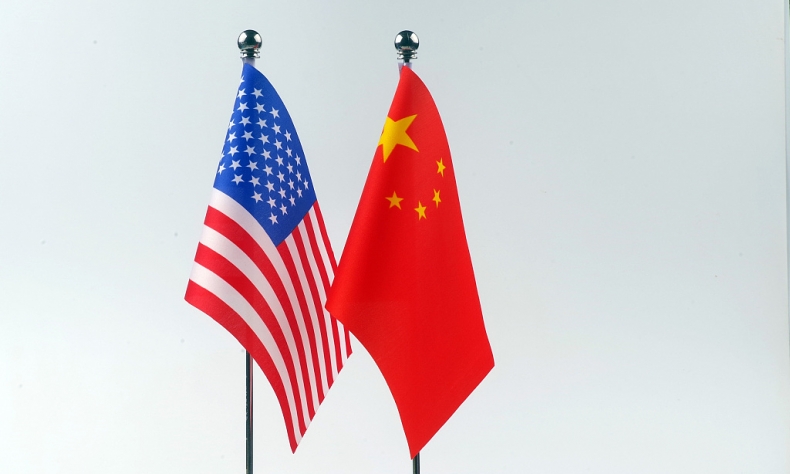 China will continue to defend resolutely its own national interests, and meanwhile, continue to advance cooperation with the vast American business community.
"To approach and define China-U.S. relations in terms of strategic competition and view China as the primary rival and the most serious long-term challenge would be misperceiving China-U.S. relations and misreading China's development, and would mislead the people of the two countries and the international community," Chinese President Xi Jinping said in a phone call with U.S. President Joe Biden on July 28.
China-U.S. relations are the most important bilateral relationship in the world, and will ultimately decide the future of the two countries' development and even the world. The U.S. side, however, has a dangerous misunderstanding of the relationship, which has led to many problems.
The first problem is Washington's trade war with China which was started by the Trump administration and continued by the Biden administration. Recently, there has been much discussion and speculation over whether the White House will reduce or eliminate tariffs on Chinese goods.
Taking place against a backdrop of intensive high-level dialogues between Beijing and Washington, the move is seen on the surface as a kind gesture to improve China-U.S. trade relations. However, upon closer inspection, another motivation can be seen: Namely, that reducing tariffs could help the U.S. stave off the worst inflation crisis in 40 years. Viewed from this perspective, the move is then not taken out of kindness, nor to correct Washington's previous mistake.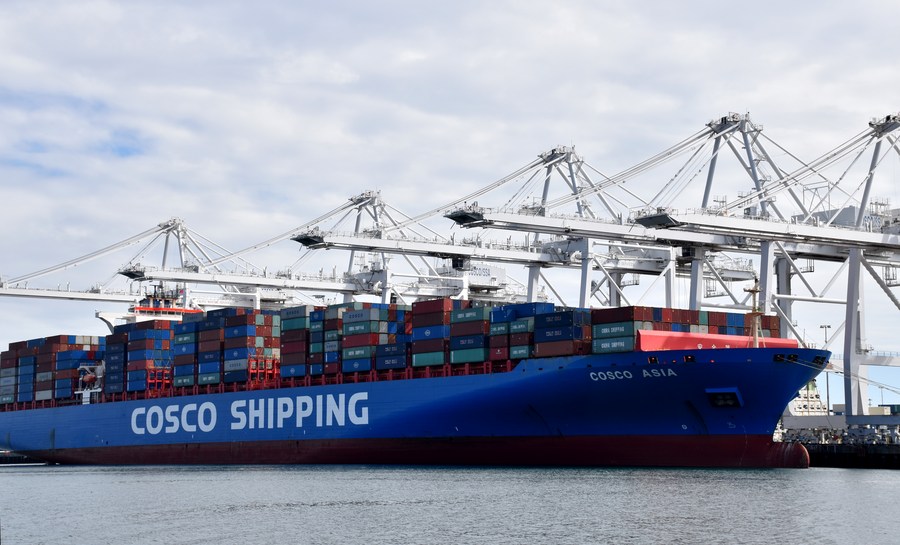 Washington moves toward intensifying confrontation
Over the past months, we have witnessed a series of moves in the wrong direction by Washington in regard to bilateral economic and trade relations. For example:
May 16: The Europe-U.S. TTC conference in Paris-Saclay decided to move on its high-tech supply chain excluding China.
May 22-25: President Biden launched Indo-Pacific Economic Framework (IPEF), and QUAD alliance on chips, both of which exclude China.
June 21: The Biden administration began implementing the notorious Act to prohibit imports of Xinjiang products or resources.
June 26-28: The G7 summit held at Schloss Elmao in Germany again targeted China in a joint communique.
June 29-30: NATO passed its Strategic Paper 2022, labeling China as a "systemic challenge".
July 12: Biden signed an executive order to extend the state emergency in regard to Hong Kong for another year.
July 27: The U.S. Senate passed the Chips and Science Act, authorizing the total appropriation of $280 billion to support chip manufacturing and frontier technology development, prohibiting investment in China for 10 years by any company receiving U.S. subsidies.
As all of the above developments show, the Biden administration's fundamental mindset toward China is a continuation of the Trump doctrine without Trump: Namely, confrontation, de-coupling and containment in order to forestall China's rise.
The actual impact of the policies, however, has not gone as planned for the United States.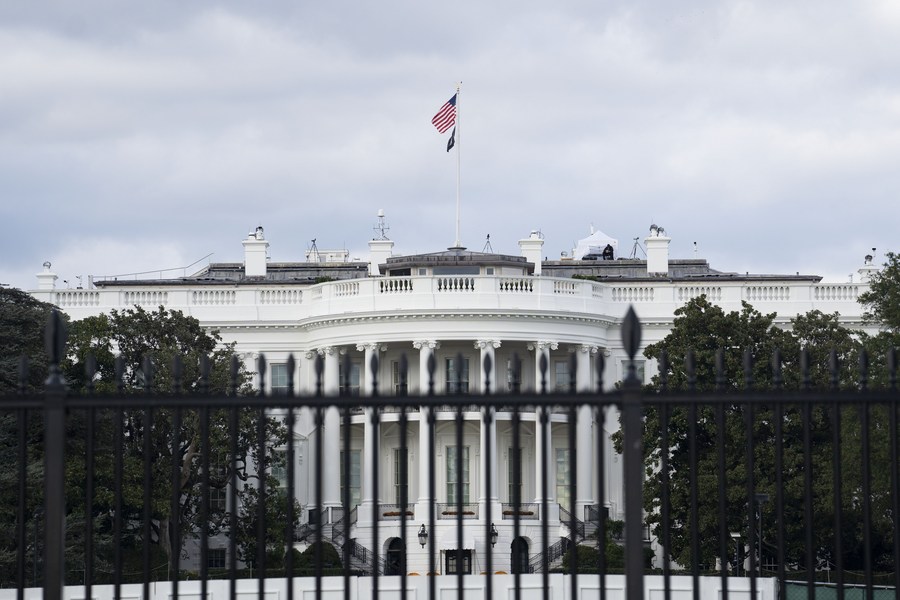 The trade war is a total failure
The record shows that the extra tariffs on Chinese goods hit the U.S. economy severely. Chinese exports to the U.S. market only suffered a temporary setback during 2019 and the first half of 2020, but rebounded strongly during the second half of the year. During the first half of 2022, Chinese exports to the U.S. hit $292.65 billion, 15.3 percent up year-on-year, faster than China's global exports (up 14.2 percent).
Compared to H1, 2018, before the tariffs took effect, Chinese exports to the U.S. increased by 34.4 percent, while its imports from the U.S. increased by a meager 8.6 percent. As a result, the U.S. trade deficit expanded from $133.76 billion to $201.37 billion during this period.
A Moody study found that 92.4 percent of the tariffs had been paid by U.S. importers, manufacturers and consumers. During 2019-2020 alone, the additional tariffs on Chinese goods cost $108 billion in U.S. GDP, $1.7 trillion of the U.S. company stock value, 243,000 jobs and $88 billion of extra family expenditure. What is more, it has added to the serious inflation which hit 9.1 percent in June, the highest in the last 40 years. Peterson Institute for International Economy (PIIE) has found that the removal of tariffs on Chinese goods could cut the U.S. inflation rate by 1.3 percentage points.
It is hard to understand why U.S. Trade Representative Katherine Tai still views tariffs as "leverage" in bargaining with China. It is a pure illusion.
Chips decoupling won't work
Washington has been trying to cut China out of the world semiconductor supply chain by hook or by crook, from the Trans-Atlantic TTC supply chain denying China, the Chips QUAD alliance (U.S., Japan, South Korea and China's Taiwan), and the most recent Chips Act just passed at the Senate on July 27, in an attempt to stall China's high-tech development.
Ironically, the above-mentioned acts have given a strong push to American Chip sales in China. Total sales in the Chinese market by the top 11 U.S. chip giants including Intel, Qualcomm, Micron, Texas Instruments, etc. increased from $56.17 billion in 2017 to $85.43 billion in 2021, an accumulative growth of 52.1 percent, faster than their growth rate of global sales.
The annual report of the U.S. Semiconductor Industry Association, 2022 SIA Factbook, shows that world semiconductor chip sales hit an all-time high at $555.9 billion in 2021, 26.2 percent up over 2020. As such, China remained the world's largest market at $192.5 billion, up 27.1 percent year on year, accounting for 34.6 percent of the world total.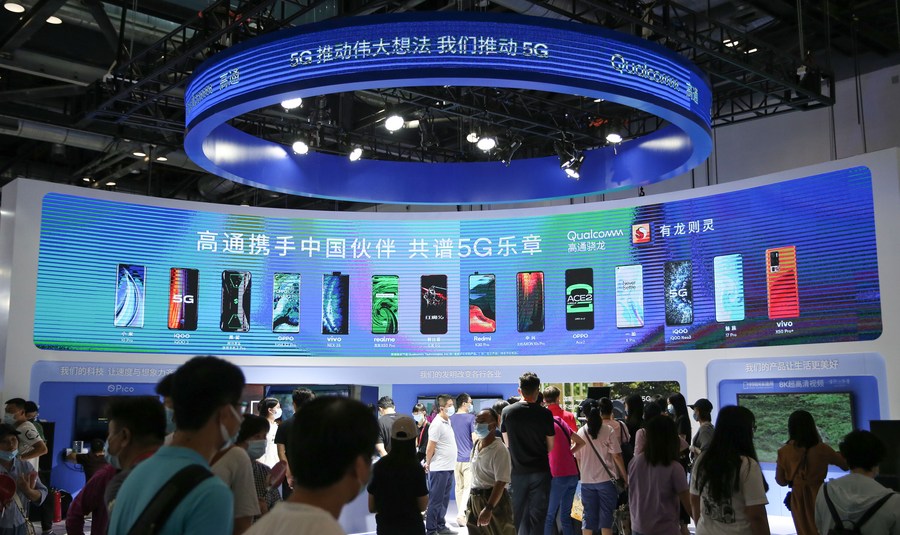 The U.S. was the world's largest chips exporting country with sales of $62 billion, accounting for 46.3 percent of the world total. In the Chinese market, U.S. companies accounted for 49.9 percent of the supply. China is currently fast expanding its chip manufacturing capacity with 34 new factories to be added by 2024, and 70 percent self-sufficiency will be hit by 2030.
Boston Consulting Group (BCG) has estimated that the total chips ban in China will make American chip companies lose 18 percent of world market share, 37 percent of revenue and 15,000-40,000 high-skilled jobs. The U.S. will thus no longer be number one in the semiconductor industry. For the same reason, South Korea has not responded on whether to join the so-called Chips QUAD, and TSMC looks certain to expand its business in China's mainland.
IPEF unlikely to pose a threat to China
IPEF is the geopolitical tool for the U.S. Indo-Pacific Strategy under the cover of "economic". It is neither a free trade agreement nor any economic community. Thus, it looks doubtful whether it can become reality. The recent ministerial conference of IPEF still fails to decide on any concrete moves or goals.
As all the IPEF founding members are RCEP members, it overlaps with the latter which took effect on January 1, 2022. China is the largest trading partner of all the rest 14 RCEP members with a total trade volume of $1.8 trillion in 2021, while the U.S. had only $0.8 trillion. Moreover, China is the largest player in this region while the U.S. is a country outside the region. Hence, an exclusive IPEF will pose little threat to China, nor to RCEP.
No way to decouple with China
According to UNCTAD world investment reports, the total world cross-border direct investment volume was $1473.0 billion. After a sharp fall in 2020 due to the outbreak of the COVID-19 pandemic, it rebounded strongly to $1647.0 billion, up 11.8 percent in the last two years. The direct investment inflows to China hit $141 billion in 2019 and $179.0 billion in 2021, up 27.0 percent, much higher than the average world growth. The recent FDI data shows that China remains an attractive destination for global investment.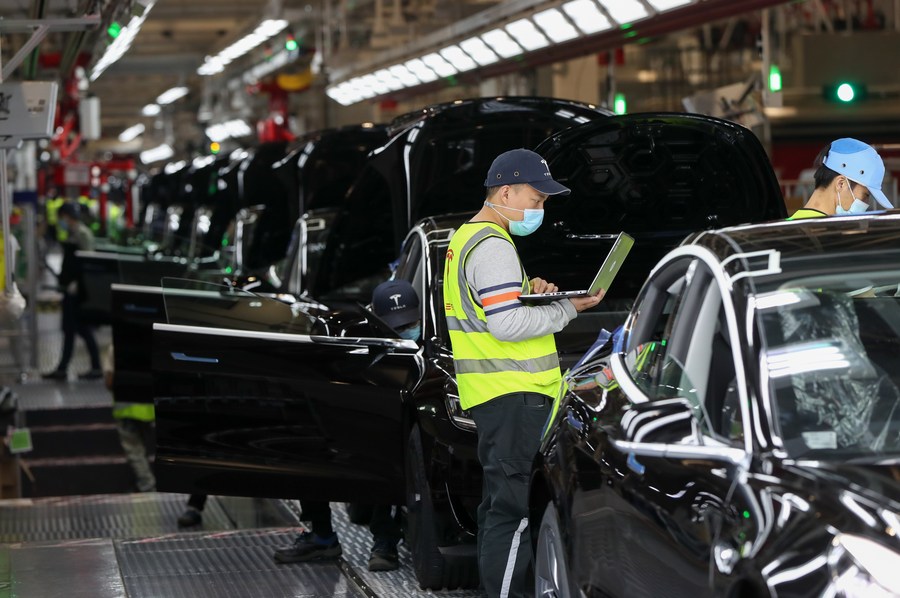 During the first five months of 2022, total foreign direct investment inflows to China reached $87.77 billion, a 22.6 percent increase from a year ago. Foreign investment in the high-tech sector grew by 42.7 percent (32.9 percent up in high-tech manufacturing and 45.1 percent up in high-tech services). It shows that the U.S. high-tech restrictions on China and decoupling efforts do not work.
Among the major sources of investors, U.S. companies increased their China investment by 27.1 percent and German companies increased by 21.4 percent, thus leaving the decoupling rhetoric directed against China as merely just rhetoric.
The recent ninth China-EU high-level Economic and Trade Dialogue shows that the EU continues to see China as a major partner and will increase bilateral trade and investment relations as normal. The U.S. business community is also doing the same. Mathew Margulies, Senior Vice-President of the U.S.-China Business Council said on July 26 that U.S. businesses want to be long-term partners of China. He made the remarks at the second China International Consumer Products Expo where he estimated that the Chinese consumer market will expand by $5 trillion over the next 10 years which U.S. businesses cannot afford to miss.
All the above-mentioned China trade policies and measures are based on the U.S. strategy to stop China's rise and maintain its global hegemony. It is estimated that this fundamental factor will persist, and so will its trade policies toward China. Meanwhile, China will continue to defend resolutely its own national interests by continuing to advance cooperation with the vast American business community.
Washington should realize that China's rise is unstoppable and Chinese people will make the national rejuvenation come true step by step. U.S. politicians should focus on improving domestic governance and make efforts to solve all kinds of serious problems in their own country. Actions taken in an effort to hurt China-U.S. relations will only end up hurting the American people.
The article reflects the author's opinions, and not necessarily the views of China Focus.