What is Driving Closer China-Japan-ROK Cooperation?
Though the United States remains Japan and South Korea's most important trade and security partner, and an important trading partner of China, its actions in the region show it is acting out of step with the three, and appears more side-lined than ever before.
In the Southeast city of Chengdu, state leaders of China, Japan and the Republic of Korea met on December 24, 2019, for the 8th China-Japan-ROK Leader's Summit under a cloud of global, regional and bilateral problems.
Born from the wreckage of the 1997 Asian financial crisis, the trilateral leaders talks have never been plain sailing, with historical issues, territorial disputes and influences from outside actors often marring the talks in controversy. Only eight meetings in 20 years epitomises how difficult gaining a consensus can be between the three, and in the build-up to Decembers summit, it appeared those difficulties had returned.
Tensions between Japan and South Korea had hit a decade low after a difficult fifteen months. Stemming from a 2018 ruling by South Korea's Supreme Court over Japanese colonial practices, both sides had traded insults and weaponized their trade practices, souring relations so much that bar a cold handshake at the G20 summit in Osaka and a frosty 10 minute "pull-aside" at an ASEAN meeting in November, leaders Shinzo Abe and Moon Jae-in had failed to meet.
And yet, just as with previous summits where relations between one, two or all three had been strained, Japan and South Korea put aside their bilateral tensions and joined Chinese Premier Li Keqiang in calls to "raise cooperation to higher levels" and safeguard a number of important issues.
Move for closer ties
At the end of the summit, the three countries all reaffirmed their commitment to the denuclearization of the Korean Peninsula, as well as promising to maintain peace and stability in Northeast Asia. They also agreed to coordinate strategies for relations with fourth party's as part of the China-Japan-Korea plus X framework and set out a blue print for further relations over the next twenty years, which included agreeing a trilateral Free Trade Agreement (FTA) and ratifying the Regional Comprehensive Economic Partnership (RCEP).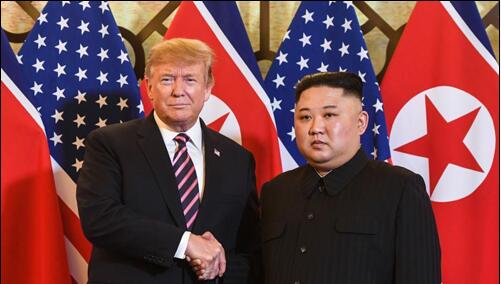 There was even time for smiles between Abe and Moon as they began their reconciliation, with Abe reportedly telling Japanese media after his trip that his wish is to build "a relationship that enables more frequent meetings in the future", calling Moon a "soft-spoken gentleman".
Surprising though their sudden tête-à-tête may have seemed, on closer inspection, the start of a ceasefire between the two nations and closer cooperation in general between all three, is exactly what the region needs if it is to full-fill on a century of economic prosperity.
Asia's Emerging and Developing economies are expected to enter an exciting era—the Asian Century, according to academics—and part of the region's success will depend on stable relations between the three.  While the whole world is facing real GDP growth rates of only 3.4 percent in 2020, according to the IMF, Asian Emerging and Developing economies are expected to enjoy rates two percentage points higher, and therefore there is a obligation on China, Japan and ROK who make up 24 percent of the world's GDP and US$720 billion in trade last year, to help ensure this growth. Agreeing to an FTA between them all and ratifying the RCEP, potentially the largest FTA in the world, is a sign that all three are committed to this endeavour.
"America First" policy proving unpopular
There is also an increasing need for the three to offset the actions of another actor in the region—namely the United States.
The US's "America First" philosophy, with its confrontational and at times provocative trade and security strategy, is increasingly at odds with the three Asian countries views on multilateral, liberal free-trade and de-escalation in the region.
China's trade troubles with the US may have been the most documented, with tariffs worth US$360 billion currently imposed on Chinese goods, but both Japan and Korea, long-term allies of the US, have too faced the wrath of Trump's protective trade policy.
South Korea has seen 25 percent tariffs levied on trucks and steel, while Japan has regularly been under threat of US tariffs. Despite a Japan-US trade agreement entering into force on Wednesday, cutting some tariffs on American farm products and Japanese industrial goods, the threat of US tariffs against Japan's $50 billion car industry refuses to go away, with Trump stating it could be instated at any time.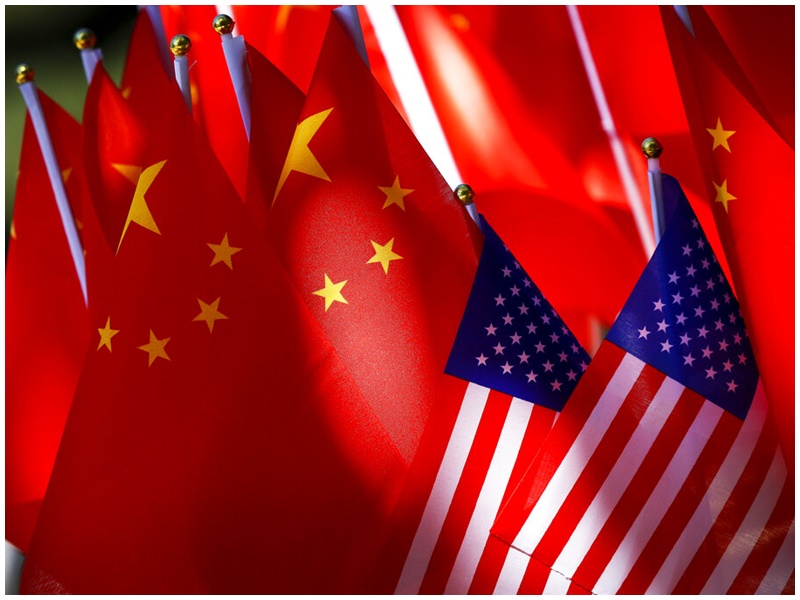 South Korean industries are also in a similar state, as are some Chinese goods, which are still expected to be hit by tariffs as part of a first-phase trade deal between the US and China. Closer economic cooperation as signalled in their trilateral talks—through an all-encompassing FTA or ratifying the RCEP—offers a strong way for all three to negate this threat.    
Closer cooperation in defence, more difficult than economic cooperation given their differing views on US interreference in Asia, has also shown potential, with the United States' recent mercenary-like pursuit for money from Japan and South Korea to increase their military spending contributions, denting their once iron-clad relations.
Trump has explicitly asked for more money from Tokyo and Seoul for the use of American soldiers, name-checking Prime Minister Abe during November's NATO summit, and demanding a five-fold increase on the $924 million South Korea already pays for the stationing of 28,500 US soldiers as part of their Special Measures Agreement.
Both demands have been poorly received, with Japanese politicians insisting the amount is already "appropriate", and in Korea, newspapers such as the left-leaning paper Hankyoreh Daily have called the increase a return to "the ancient practise of hiring mercenary armies" and unbefitting of two allies.
US and trifecta out of step on North Korea
Problems have further deteriorated over fears that Trump's aggressive policy towards the Democratic People's Republic of Korea is causing more problems than it is solving. News that North Korean leader Kim Jong-un plans to abandon the country's self-imposed suspension on testing nuclear weapons and instead introduce a "new strategic weapon" in direct response to the US "gangster-like demands", highlights how far its policy has failed.
It also highlights how far China, ROK and to a greater extent than before, Japan, are to this approach, with the three countries emphasising greater need for dialogue, although Japan still holds harder views. In light of this, South Korea has sought to increase its security ties with China, agreeing on the side-lines of a security conference last November to set up more military hotlines and foster better "bilateral exchanges and cooperation in defence".
Though the United States remains Japan and South Korea's most important trade and security partner, and an important trading partner of China, its actions in the region show it is acting out of step with the three, and appears more side-lined than ever before. As we start a new decade, further cooperation between three of Asia's big four appears inevitable but what the US role will be in that relationship seems more and more unclear.