What is Shinzo Abe's Legacy in the Asian Pacific?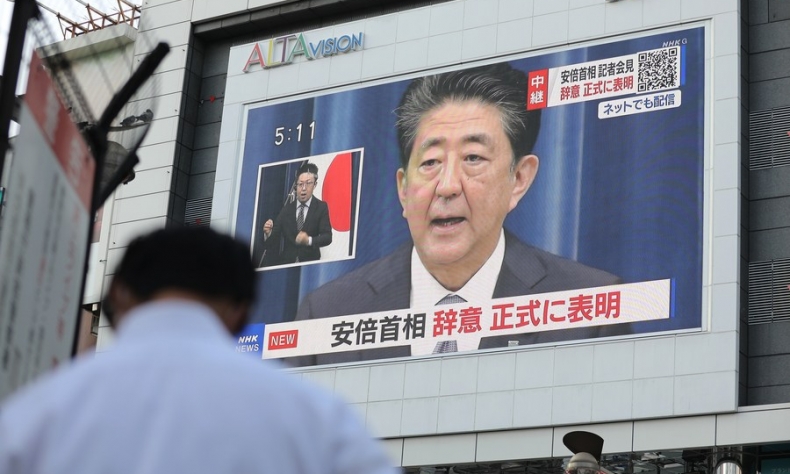 The resignation of Japanese Prime Minister Shinzo Abe last week due to illness was a shock to many. After eight years in office, what legacy has he left in the Asian-Pacific region, and what challenges lay ahead for his successor?
Last week Shinzo Abe announced he would be standing down as Prime Minister of Japan, bringing the curtain down on eight years in office. Abe left just days after becoming Japan's longest serving prime minister, having manoeuvred Japan away from one of its most testing economic periods, and bringing the country back from the fringes of international obscurity.
It was foreign affairs in which Abe most shone as a leader, having become prime minister at a time when many of the international community had soured on the country. In his first two years alone as prime minister, Abe visited 49 countries, more than double the countries his predecessors visited, constructing a new and open image of Japan that contrasted with the older regimes. He tried to make Japan a "normal" state by implementing more aggressive defense policy and closer collaboration with the United States. He made major inroads in Australia, India, the United Kingdom and France during his time in office, but it was his relations with "the Big Three" in the Asian-Pacific region that truly came to define his time.
Striking balanced, positive relations with China, the United States and Republic of Korea (ROK) was a constant challenge through his four-terms, a job he juggled with varying levels of success. While he managed to secure positive relations with both China and the US at a time of increased political tension, his inability to fully come to terms with Japan's wartime legacy saw relations with South Korea sink to their lowest for decades.
Yasukuni-gate starts Japan on the backfoot
It was this issue in particular that caused him the biggest problems during the start of his second-term. Abe had already sent nervous signals to both Chinese and Korean leaders after an election campaign that promised greater assertiveness over the ownership of a number of islands disputed by the three countries in the East China Sea and Sea of Japan. But it was his decision to visit the controversial Yasukuni shrine, a memorial to Japan's war dead that holds strong connotations with Japan's imperial past, that really infuriated the two Asian nations. It resulted in a shutout of the Japanese leader by both countries, with neither side meeting Abe during his first 23 months in charge.
In contrast, relations with the US began in much better fashion. Abe made no hesitation in his wish to pursue greater improvements to Japan-US relations, going so far as to reinterpret the country's constitution in 2015 through the passing of controversial national security legislation. Despite Japan's pacifist constitution, the new amendment allowed Japan to exercise "collective defence responsibilities", in effect consenting to come to the aid of the US through military means at a time when the US was pivoting its foreign policy towards the region. It was the first of a number of measures used to change the pacifist elements of Japan's constitution and make Japan more of a military power in the region. Japan's defence spending increased every year during his time as prime minister, including a 1.1 percent increase to the defence budget in 2020, which still awaits parliamentary approval.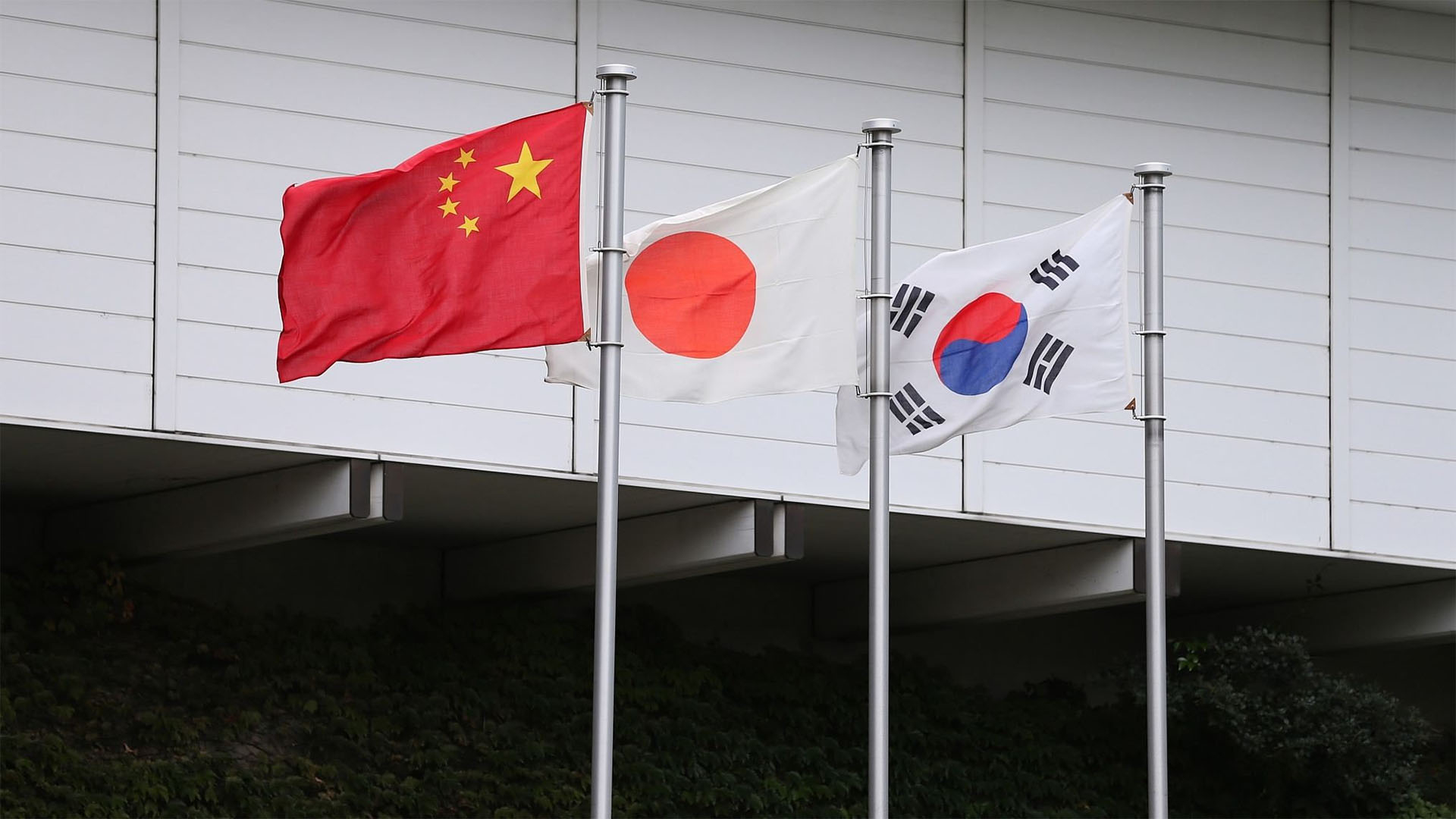 Closer relations with ROK & US, mend ties with China
Beefing-up Japan's military capabilities may have pleased Obama and his successor Donald Trump, but it did little to ease a complex security dynamic in the Asian Pacific, with a number of countries expressing concern, including China.
But while Japan's military build-up continued to be an issue, it did not completely halt dialogue. Abe finally met with Chinese President Xi Jinping in November 2014 during an APEC meeting, the first sign of thawing relations between the two, and this was followed by a speech given by the Japanese PM to commemorate the 70th anniversary of the end of World War II, in which he expressed "profound grief and eternal, sincere condolences" for the "immeasurable damage and suffering" Japan had caused.
Its effect helped clear the way for a return of "normal relations" and the trilateral summits between China, Japan and South Korea that up until 2012 had been a regular feature in the political calendar. Leaders from all three countries agreed during the 2015 meeting to resume talks on finalizing a Free Trade Agreement (CJK FTA), and facilitate a greater environment for collaboration on non-nuclearization on Korean Peninsula, checking North Korea's nuclear weapons program, announcing that cooperation had been "completely restored".
This new found cooperation would see the Japanese prime minister agree a deal worth just over $9 million (1 billion yen) with South Korea, money that would be given as compensation to the last 46 "comfort woman" alive in Korea. It was a rare instance where Abe put his and his party's nationalist characteristics aside to secure closer relations, a sign of the pragmatic approach to diplomacy that he was known for.
Yet improving diplomatic relations with China remained more elusive, despite trade increasing. The Diaoyu Islands (known as Senkaku in Japan) in particular continued to cause tensions, as did Japan's unwillingness to confront its World War II actions in China such as the Nanjing Massacre.
Japan's increasing military spending, including the purchase of more than 147 F-35 fighter jets and the refit of JS Izumo into an aircraft carrier, also irked Beijing and its neighbours. It was a move however that delighted newly elected President Trump, who Abe increasingly sought a closer relationship with, despite the instability his presidency brought to the region.
"Getting relations back to the right track" with China
This came to ahead in 2018 with the start of the China-US trade war, an issue that has morphed into an increasingly more unstable issue.
Though Abe had managed to keep in Trump's good books with the signing of a trade deal between the two that weighed heavily in Trump's favour, all three Asian nations became more cooperative, a sign of opposition towards Trumps protectionist policies.
This cooperation resulted in a number of key visits, especially between China and Japan. The 7th Japan-China-ROK Trilateral Summit kicked off proceedings, followed by Chinese Premier Li Keqiang's visit to Japan and concluding with a first trip by Abe as Prime Minister to Beijing. The latter trip coincided with the 40th anniversary of the China-Japan Treaty of Peace and Friendship, and during his visit, both sides struck a deal to cooperate on 50 construction projects in developing countries.
While this has helped sustain the longest and most stable period of Sino-Japanese relations to date, the same could not be said of relations with South Korea. Japan's imperial past once again caused problems in 2019, with the Supreme Court in Korea ruling Japanese companies involved in the forced labour of Koreans must pay compensation to those affected. Rather than appeasing tensions as he had earlier in his tenure, this time Abe responded more aggressively, demoting South Korea as a favoured trade partner and kickstarting a period of poor relations that continue to this day.
How will Abe be remembered?
Shinzo Abe's sudden resignation brings an open-ending to his eight years of diplomacy in the Asian Pacific region that has witnessed stable relations with China, stronger ties with the US but also a stark deterioration in the Japan-Korea relationship. It leaves his successor, with Chief Cabinet Secretary Yoshihide Suga considered in prime position to take over, a solid base to work from but with also work to be done.
Japan's imperial past and island disputes continue to be a barrier to greater cooperation with both China and South Korea and the finalization of an FTA between the three. Its support for further military spending and backing of US operations in a region where many believe it should not hold any jurisdiction, is also a block to further stability in the region and must be addressed.
Balancing those issues going forward will not be easy for the next prime minister of Japan, but given the outpouring of goodwill from world leaders including China and the US for the job Abe has done, it is also not an impossible.