Why China-UK Collaboration on High-Speed Rail Makes Sense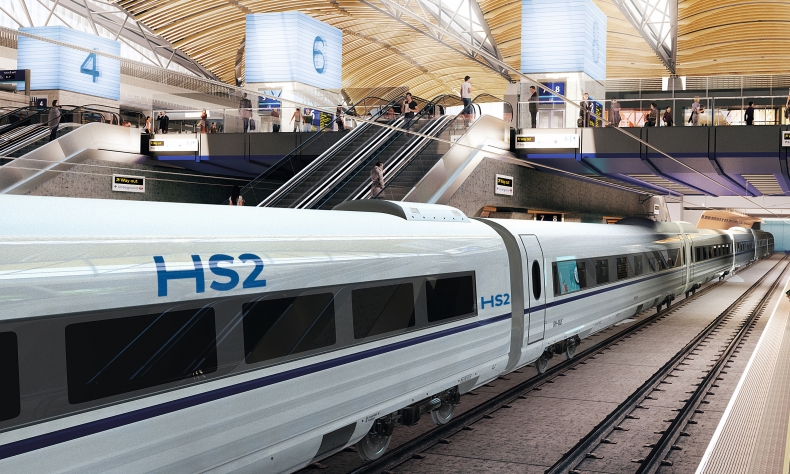 Experienced, successful and efficient, China's HSR network is the standard that UK's rail should be aspiring to, just as Osborne envisaged four years ago.
In September 2015, former UK Chancellor of the Exchequer George Osborne sat at the controls of one of China's Fuxing high-speed trains and looked out on to China's vast and expanding high-speed rail (HSR) network.
How different, he must have thought, the two nations rail fortunes were.
Despite pioneering the first economically usable steam locomotive in 1825, train travel in the UK feels like it is still stuck in that era, with slow, unreliable, uncomfortable services often running on inefficient, outdated tracks.
It is safe to say that there is no love lost between UK passengers and its rail companies, with currently one in five train users unsatisfied with their train journeys, the lowest rating since 2007, according to Transport Focus, a UK passenger watchdog.
But High Speed Two (HS2), an ambitious project to connect London with Birmingham and other northern cities along a high-speed rail network (HSR) is aiming to change that. The project, although not universally popular, would pull Britain's rail network out of the doldrums and finally into the 21st century.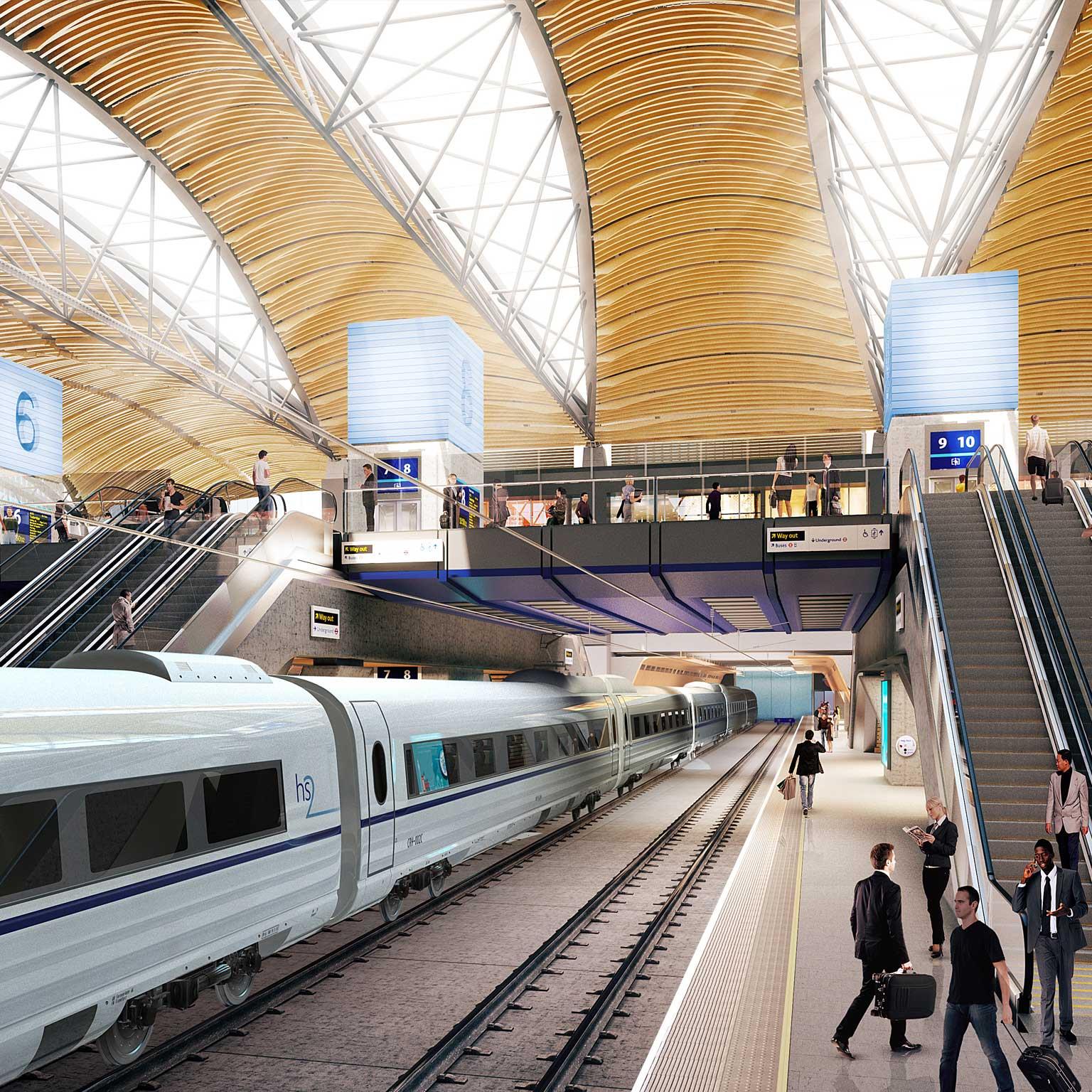 Momentum for HS2 has grown over the past month, with HS2 chief executive officer Mark Thurston recently returning from a meeting with Chinese government officials and railway companies in April, where they discussed collaborating on the £72.9 billion project.
Two of China's railway companies China Railway Corporation, CRRC Corporation Limited, sent delegates, as did China Railway Construction Corporation and China Railway Group, China's two railway builders. China Railway Signal and Communication Corporation, the high-speed railway signal developer, also sent a representative as Thurston looks to learn from experienced HSR operators, such as China.
A HS2 Ltd spokesperson stated: "As we develop our plans, and start to build Britain's new high-speed railway, it's important for us to learn from existing high-speed rail networks in other countries.
"Countries such as China and Japan have extensive experience in building thousands of kilometres of high-speed rail, and are reaping the economic benefits of their investment. Their knowledge and understanding of core elements such as station design, maintenance and operational processes will help us build the best possible railway for our country."
This is a sensible and shrewd choice, given China's experience as a world class HSR operator.
China's HSR a Network of Superlatives
Since building its first 113km HSR line for the 2008 Olympics between Beijing and Tianjin, China's HSR network has grown to become the largest and most sophisticated network in the world.
China's total HSR network covers almost 30,000 km, connecting 30 of the country's 34 provisional-level administrative divisions and two-thirds of the world's total high-speed rail lines.
This has all been constructed at a tremendous speed, with the first Beijing-Tianjin line taking almost three years to build and the rest of the national network only another ten.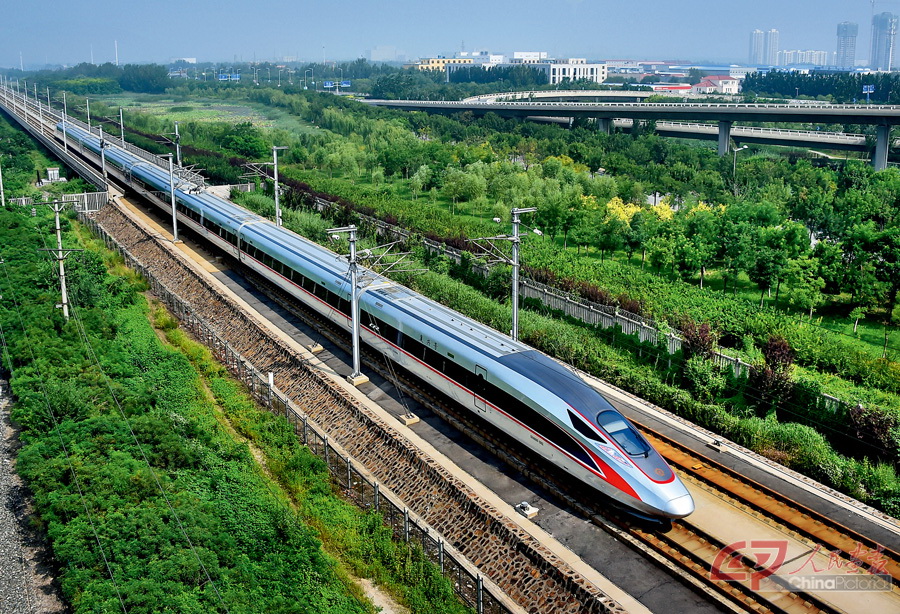 China also boasts the largest number of rail users, with data for the first quarter of 2019 showing 10 billion passengers using the network, a new world record.
By the end of March, a total of "3.34 trillion passenger-km" had been reached, according to a statement released by China Railway on its official WeChat account.
Britain by contrast, had only 451 million passengers in the third quarter for 2018, according to latest data from the Office of Rail and Road, and the country's only experience of HSR construction, HS1, was so slow and beset by problems that it took over nine-years to open a line that totalled just 108km of HSR track.
Impeccable Safety Record
China's trains have a faultless safety record, without an instance of rail disturbances on its HSR lines over the last 8 years. Safety and reliability are China's number one priority, with protection for every possible scenario taken into consideration no matter how unlikely.
Last October, the China Earthquake Administration announced the implementation of services for the quick reporting of earthquake seismic intensity and will provide early warning information to high-speed rail networks nationwide by 2021.
The government has also been quick to punish contractors who have compromised safety by cutting corners.
An investigation in 2017 by the China Railway Corporation (CRC) into the construction of the Shanghai to Kunming line, found quality issues which had "undermined train operation safety, interrupted transportation and impaired efficiency and effectiveness", a statement from the CRC explained.
Acting swiftly but firmly, the two construction companies responsible for the work were banned from bidding for major projects for a year, whilst another two construction supervisory firms and a design company were suspended from bidding for rail project bids indefinitely.
Overseas Use of Chinese HSR Technology Growing
Britain would not be the first country to benefit from China's HSR technology, as it is already helping other countries develop their own HSR networks.
The first project commissioned to use China's high-speed railway standards, technologies and equipment was the Jakarta-Bandung high-speed railway project, linking the Indonesian capital with the West capital of Java, Bandung.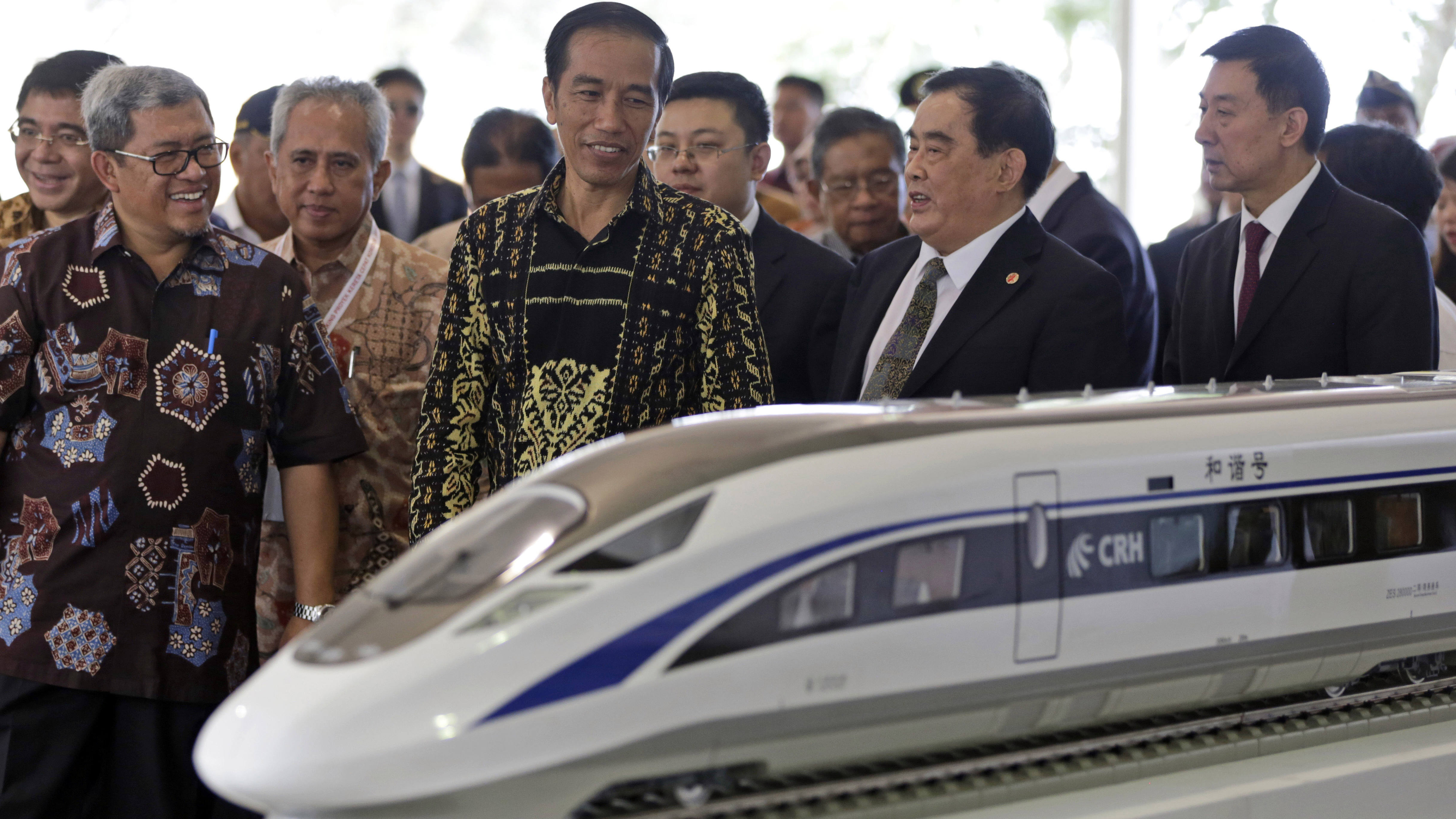 The 142km project when completed will cut travel time between the two cities from over three hours to just 40 minutes, and passengers will travel at speeds of nearly 350km/h.
China is also ambitiously using this technology to greater connect South East Asia through the Trans-Asia' Railway, which aims to link the southern Chinese provinces' of Yunnan and Kunming, with Laos, Myanmar, Thailand, Vietnam, Cambodia, Malaysia and Singapore along a 5,500km high-speed route.
Ground has already broken in Thailand, Malaysia, and Lao, where in the latter, a significant milestone was reached in April, as 18 out of 56 steel truss' needed to form the tallest bridge pier in the world—the Yuanjiang Bridge— were completed.
China Already Involved in Britain's Railways
China's involvement in HS2 would not be the first rail project between the two countries, with Chinese companies already working on London's Underground network and Home counties (area outside of London) rail links.
MTR, a publicly listed company responsible for Hong Kong's subway system, successfully operated the London Overground line between 2007 and 2016, servicing towns in the South and East of London that were not connected to the Underground.
They also won the bid for Crossrail, a £1.4 billion contract to connect the Home counties (an area surrounding London) with the UK's capital which will open in 2021.
Currently MTR and Guangshen Railway Company have bid to operate the West Coast line and HS2 trains that will run from London to Birmingham. Considered the 'frontrunner' by a "senior rail source", according to The Times, if they win it could pave the way for future collaborations along HS2.
Experienced, successful and efficient, China's HSR network is the standard that UK's rail should be aspiring to, just as Osborne envisaged four years ago.
Britain's HS2 project may have some problems, including funding, but using Chinese firms to help build its network would not be one of them.