Why Has Disney's $200M Gamble on Mulan Backfired?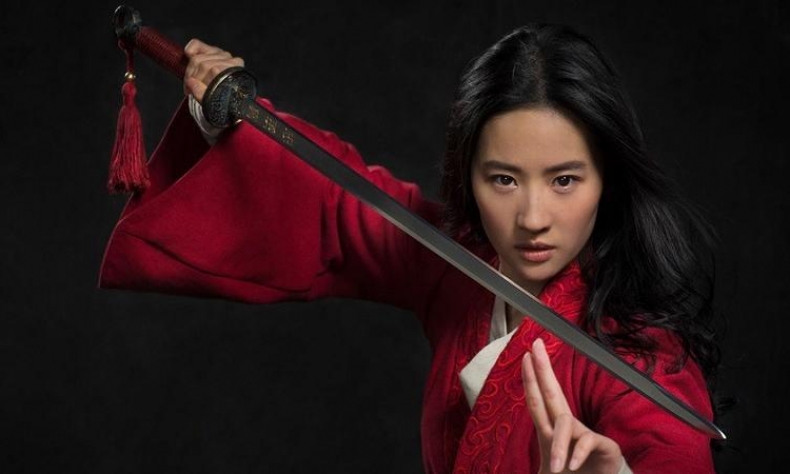 Disney's Mulan shows us that while not perfect, international audiences are interested in Chinese stories.
The long-awaited release of Disney's Mulan finally hit Chinese cinemas on September 11 after months of delays brought on by the global coronavirus pandemic.
It represents a second bite of the cherry for Disney in retelling the Chinese legend, and another attempt to crack the world's largest cinema-market after their animated-version failed to wow Chinese fans in 1998.
Gone are the animations, the talking dragons and catchy songs. Instead, a live-action adaptation has been produced, one that Chinese people will feel "proud" and "represented" by, and that the film's director Niki Caro has promised "respectfully and authentically represent[s]" Chinese culture.
Not that Chinese fans have been convinced by his claims. Official figures from China's box office showed Mulan earned just $23.2 million during its opening weekend, significantly lower than predictions, and just higher than local historical epic The Eight-Hundred. On Douban, China's equivalent of IMDb, fans awarded the movie a lowly 4.9 out of ten, with a number of reviews slating the film in its entirety. So why has Disney's "made-for-China" blockbuster failed to woo Chinese fans as predicted?
One of the loudest criticisms against Disney's latest offering appears to be the very thing it was hoping to achieve—authenticity.
On Chinese Q&A site Zhihu, the majority of reviewers have been scathing in their assessment of the film's genuineness, with one comparing the movie's realness to "that feeling when you go to a Western Chinese restaurant and have a pretty weird Chinese meal."
It is a tag that Disney has failed to shake off ever since fans watched the film's trailer in December last year, and in the recent build up to the movie's release. Loyal Brave True, the feature's soundtrack for example, has particularly irked fans, with many questioning the "Asian look" sported by singer Christian Aguilera (Caucasian), and others criticizing the overly literal translation of the song title from English to Chinese characters.
"忠勇真 [zhong yong zhen] is such an awkward, unnatural translation [of "loyal brave true"] especially when you line up the characters this way as if they make a word together," writer Frankie Huang tweeted regarding the video. "Disney couldn't hire a consultant to tell them this graphic is hella wrong?" added another disappointed fan.
How have international audiences received it?
Accusations of cultural appropriation and poor-early reviews mean Mulan may not become the monstrous hit in China that Disney hoped it would, and is a serious dent to the company's chances of recouping the $200 million spent on making it. It also makes the cinema market outside of China ironically even more important in the film's future, especially if it is to keep itself off Disney's list of big-budget flops.
In this respect, there is better news for Disney shareholders. The company is said to be "very happy" with how the movie has debuted in the few countries outside of China where it has been screened, and with its performance on Disney+, the firm's new streaming platform.
"We are very pleased with what we saw over the four-day weekend — I'll leave it at that," Chief Financial Officer Christine McCarthy said on September 4, according to Bloomberg. "A four-day weekend is just the beginning."
In countries and regions where the movie did premier—Croatia, Czech Republic, the Middle East, Slovakia, Turkey, Malaysia, Singapore and Thailand—the film performed "strongly," grossing $5.9 million in its first few days.
International fans have also been kinder in their assessment of the movie, with review-aggregation website Rotten Tomatoes certifying the movie "fresh", awarding it a seventy-five percent rating, with many reviews praising the beautiful shots of China and the films ability to "draw[s] a lot from Chinese culture."
Popularity in Chinese culture
That Mulan was made by Disney is a strong reason for the movie's encouraging international box-office showing thus far, but the films popularity also comes from the genuine interest outside of China for the country's culture.
From delicious food to beautiful art, Chinese culture has become increasingly popular across the world. Chinese New Year, once a holiday confined to China's-own borders, is now an international event, with cities such as London and San Francisco holding enormous events to celebrate the occasion, attended by large groups of Chinese expats and curious locals.
International museums regularly display Chinese artifacts, whether they be items touring from institutions in China, or from within their own collections. And Chinese stories can also be regularly seen on domestic television stations and streaming services. Some of the biggest hits for the British Broadcasting Corporation (BBC) this year have been about China, with Wild China entertaining audiences with insights about life in rural China, and another introducing poetry lovers to one of the country's greatest poets, Du FU.
More and more tourists are even making China their number one destination for holidays, with 145.31 million inbound-trips recorded in 2019, up 2.9 percent from 2018, according to the China's Ministry of Culture and Tourism.
Chinese movies struggle to break international market
This interest however very rarely translates into Chinese movies, especially those made by Chinese artists and directors.
According to the China Power Project, commissioned by the Centre for Strategic and International Studies, of the profits made by the top-20 grossing Chinese films of the past 15 years, less than one percent of their total revenue came from overseas markets. China's top grossing films for the last five-years—Ne Zha (2019), Operation Red Sea (2018), Wolf Warrior 2 (2017), and The Mermaid (2016)—all earned over $500 million each, but only 5 percent of their profits came from outside of China. Not since 2000-film Crouching Tiger, Hidden Dragon, has a Chinese movie truly performed well outside of China.
Why China-made productions perform so badly abroad is complicated, with their limited release an obvious underlining factor. However, many industry experts also believe that the limited number of people who speak Chinese outside of China is one of the biggest barriers to their enjoyment. According to a 2016 survey of 16 countries targeted by the Belt and Road Initiative, nearly 70 percent of respondents reported that the subtitles in Chinese films were difficult to understand.
There are also issues with how Chinese features are structured, and a presumption that international audiences have the same knowledge of Chinese history as their domestic counterparts. Different censorship rules and at-times heavily nationalistic tones make Chinese films, while popular at home, not necessarily popular for other cinema markets.
Work however is being done to break down some of these barriers, especially those related to language. Dubbing, rather than subtitles, is being more and more applied to features in an effort to attract a wider audience. StarTimes Group, a dubbing center in Beijing, has dubbed more than 503 films and 276 TV series from China into more than 10 foreign languages including English, French and Portuguese, with more lined up for the future.
There are also signs that Chinese films are becoming more acceptable for international audiences, with more and more winning international film prizes.
At this year's 77th Venice International Film Festival, Chinese movies are both contesting and being honored in a number of different categories. Chinese musical Honghe Afar has already taken home the Filming Italy Best Movie Award, the second time Chinese producers Jiang Xiaorong and Yu Rongguang have won the award. Chinese director Ann Hui also became the first female to be awarded the festival's Golden Lion for Lifetime Achievement, while Chinese movie The Best is Yet to Come, is in contention to take home the festival's coveted Orizzonti (Horizons) Competition prize.
Need for more Chinese stories
As a famous American actor once said, "movies have the ability to literally change people's minds."
Disney's Mulan shows us that while not perfect, international audiences are interested in Chinese stories. Given the current international political climate, it is perhaps more important than ever for Chinese filmmakers to find a voice that can on the one hand tell Chinese stories, and on the other appeal to international audiences, so that they too can learn about an authentic and real China.