Why Use of Face Masks Shouldn't Be in Question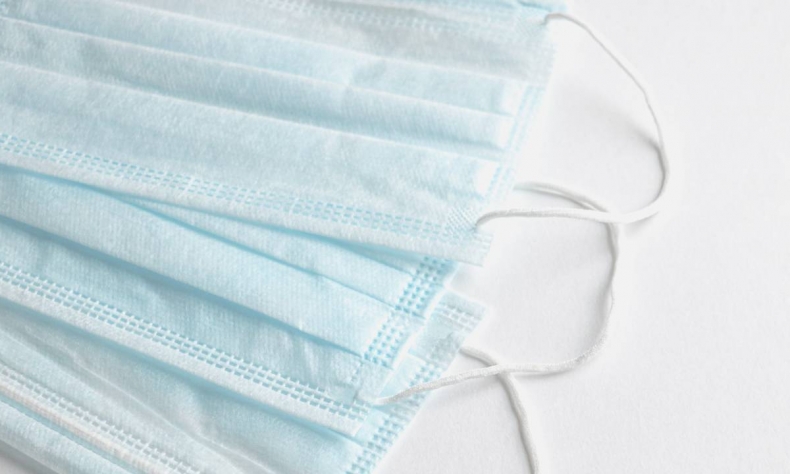 As coronavirus cases in Europe and America continue to outstrip Asia, with the number of confirmed-cases in the U.S. alone more than three times the amount in China, it appears the use of face masks may now start to play an important role in their battle with the virus.
When Ting Ting Gong landed at London Heathrow Airport on March 14, she headed straight for the London underground excited that her holiday was about to begin despite the world wide disruption caused by coronavirus. As she reached the platform and found a suitable seat in one of the carriages, she looked around at her fellow passengers and was surprised at what she saw.
"Nobody was wearing a face mask", she said in disbelief. "Everyone in the carriage, bar two or three other people I recognised from my flight weren't wearing masks. It was a shock given everyone in China has been wearing them since early February. I didn't understand why people weren't wearing them."
But she wasn't the only one who didn't understand. During the rest of her trip, Mrs Gong experienced what many Asians abroad have gone through during this time—questions about why they were wearing masks.
"People just didn't seem to get why I was wearing it. They thought it was useless in fighting coronavirus, and people often made a comment as I passed them by. One woman got so upset by my mask, she accused me of having the virus and then got off at the next stop. I felt terrible."
As most countries adopt similar social distancing and lockdown measures to try and control the current pandemic, the use of face masks has become one of the last debatable methods in controlling it. In countries such as China and South Korea the use of masks has been praised by local health officials for helping reduce their overall confirmed-cases of COVID-19, however in Europe and America, thoughts on face masks have been less well received.
During most of February and March, various politicians, government health officials and strands of mainstream media have voiced scepticism over the effectiveness of their use, with Forbes magazine on February 29 publishing an article that called the use of masks something that "might increase your risk of infection" and US Surgeon General Jerome Adams insisting people "stop buying" them.
Much of this confusion can be attributed to indecision from within the World Health Organisation (WHO), who have consistently been on the fence with regards to how and who should use them. Current guidelines from the WHO state that those without symptoms need not wear them, with only people in close contact to individuals with the virus needing them.
But as cases in Europe and America continue to outstrip Asia, with the number of cases in US alone more than three times the amount in China, it appears the use of face masks may now start to play an important role in their battle with the virus. Over the past week, a number of countries, cities in America and national health organisations have adopted legislation or began discussing changes to rules regarding the use of face masks.
In the Czech Republic and Slovakia, face masks are now compulsory for citizens to wear when outside, while in Austria it is mandatory for people to wear masks inside a supermarket. In Lombardy, the Italian region worst affected by coronavirus, masks must be worn outside, according to a new law passed by the region, whilst the Spanish authorities are also reportedly debating similar measures.
In the United States, legislation at local levels with regards to masks is also starting to be implemented. In Lerado, Texas, the local council passed a law compelling all residents five-years-old and over to wear something "covering their nose and mouth" when outside or face a fine of up to US$1,000.
And in a dramatic U-turn, the US Center for Disease Control and Prevention updated its guidelines on April 2, telling people to cover their nose and mouths in hot spot areas where social distancing cannot be enforced, using everyday items such as bandannas, t-shirts and other cloth-based coverings.
"In light of this new evidence, CDC recommends, and the task force recommends, wearing cloth-based coverings in public settings where other social distancing measures are difficult to maintain. These includes places like grocery stores and pharmacies," US Surgeon General Adams said, contrary to his earlier comments.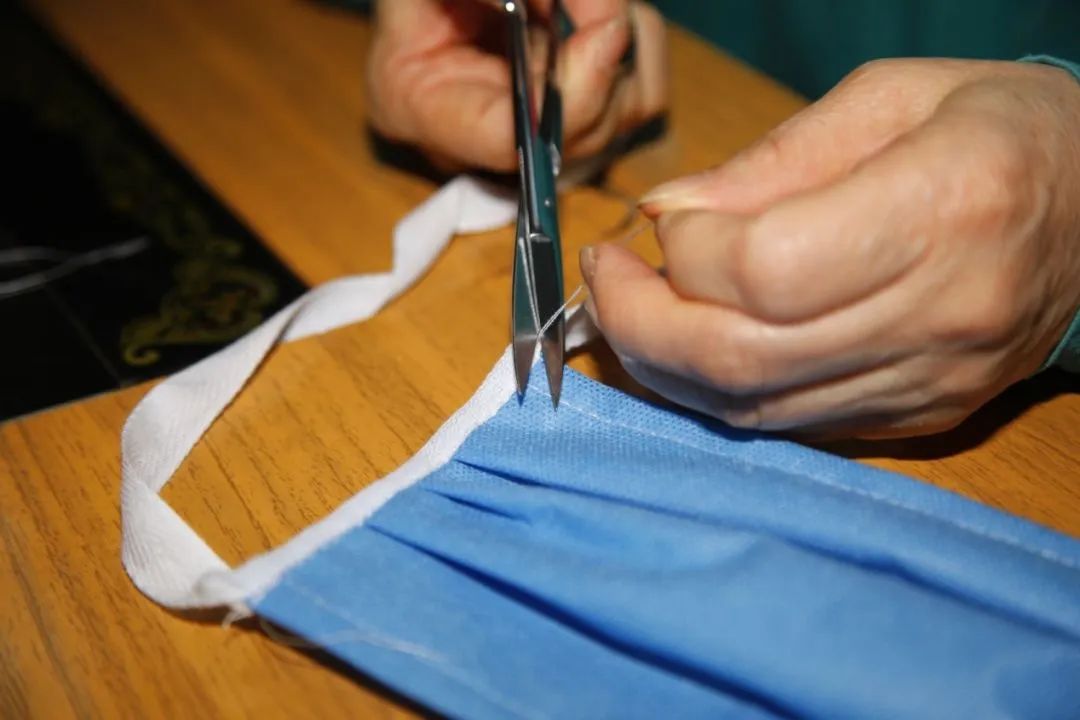 So why the change in policy?
It appears two things have compelled these countries to change tact; firstly, the giant body of evidence changing medical professionals' opinions on how the virus works and secondly the seemingly unstoppable rise in cases from countries not using face masks.
Recent studies into the virus have shown that coronavirus may be at its most deadly week into contracting it, when many people will show few or even no symptoms of having it. It means people could be passing the virus filled droplets, which can travel further than the two metre social distancing measures most countries are adhering to, unaware that they are even doing it.
With that in mind stopping the spread has become just as important as finding a cure, and an article published in Nature Research on April 3 by the University of Hong Kong and the University of Maryland shows that wearing a mask can be effective in doing this. According to the projects lead, Dr. Don Milton, he and his team discovered that a simple non-fitted mask could block 100 percent of coronavirus droplets and aerosol.
Other evidence further supports this theory. Experts from Stanford Institute for Economic Policy Research recently stated that "the firm recommendation against masks in community settings appears incompatible with the available evidence [for] the use of masks", stating they may also play an important role post-COVID in restarting the US economy, while seven researchers from Yale wrote an article recommending "the immediate universal adoption of cloth facemasks".
But most striking has been the difference in dealing with coronavirus between countries using face masks and those without them. There is no doubt Europe and the U.S. are struggling to get a foothold on the virus, despite initiating lockdowns and strict social distancing measures. In the US, deaths reached 12,021 by April 8, placing it only behind Spain and Italy in the record for most deaths, with all three countries posting more cases than any Asian country.
In China, for example, new domestic cases of the virus have become almost non-existent. On April 4 it recorded only 30 new cases, with the majority of those infections coming from Chinese nationals returning from abroad. South Korea and Japan are experiencing similar results, where bar small pockets of double-digit cases, both countries have a relatively low-level number of overall confirmed cases and deaths, despite fighting the virus longer than most countries of Europe and America. What separates these Asian countries with their western counterparts appears to be one clear area: the use of face masks.
Director-general of the Chinese Center for Disease Control and Prevention (CDC) George Gao believes refusing to adopt similar mask wearing habits to those in Asia is the "big mistake" that both America and Europe are making.
"The big mistake in the US and Europe, in my opinion, is that people aren't wearing masks." Gao said in an interview with Science Magazine. "This virus is transmitted by droplets and close contact. Droplets play a very important role—you've got to wear a mask, because when you speak, there are always droplets coming out of your mouth. Many people have asymptomatic or presymptomatic infections. If they are wearing face masks, it can prevent droplets that carry the virus from escaping and infecting others."
Lack of sourcing face masks a problem
While the science appears to support the use of face masks for all, the biggest hurdle maybe finding enough of them for everyone. Medical professionals across the world, already burdened by long hours and rising number of patients, have struggled to obtain important medical supplies, including medical-grade N95 masks. Zeynep Tufecki, a sociologist from the University of North Carolina at Chapel Hill, thinks authorities may have initially tried to send a message that masks were "untrustworthy…to help manage the shortage", but the idea may have been a mistake.
"Providing top-down guidance with such obvious contradictions backfires exactly because lack of trust is what fuels hoarding and misinformation," she said writing in the New York Times, explaining that if officials truly were worried about shortages, they should have stated it from the beginning and asked people to donate masks to hospitals, rather than claiming they were ineffective.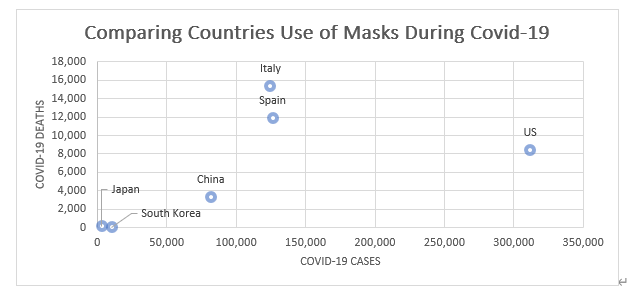 Now countries are trying to source masks from every possible avenue, creating a bidding frenzy that has already turned sour. France has reportedly ordered two billion face masks from China, of which two million have arrived. However, they are now struggling to precure the rest as other countries such as the US are outbidding them for the supply.
"Americans pay three or four times the amount we pay, and in cash," said Jean Rottner, head of France's eastern region, one of the areas worst affected by the outbreak, according to reports by France Info on April 2. Rottner said the masks were bought "at the last minute" by the US, scuppering the regions hopes for new masks, which are reportedly dwindling at an alarming rate, with only three weeks' worth of supplies left.
German officials had also accused the US government of "modern day piracy" after 200,000 respirator masks ordered for Berlin's police force from 3M, a US manufacturer, were rerouted elsewhere. Although they withdrew their complaint, there is no doubt that US President Donald Trump's decision to invoke the Federal Production Act will alarm many countries that any masks they buy from them will be automatically seized by authorities, and that their aggressive buying up of masks will leave them in serious trouble.
It maybe that the WHO refused to endorse the universal use of face masks to stop such a situation from arising but the rising number of cases in the U.S. and other European states and the example of mask wearing nations such as China and South Korea showing it can be done, it seems that for now the debate over the effectiveness of wearing face masks is no longer in question.