Will the Post-Epidemic Economic Recovery Affect China's Environment Governance?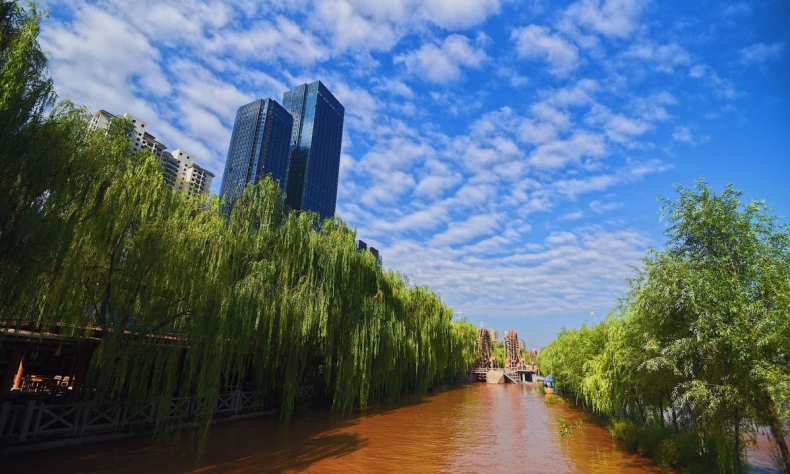 June 5 marks World Environment Day 2020, this year under the theme of Time for Nature. Over the past decade China has proactively implemented legislation to help fight against its war on pollution. But how does the recent coronavirus pandemic affect its promise of creating a beautiful China.
Last month residents in Beijing welcomed the return of some unexpected visitors to its suburbs, ones that had not been seen for many years.
Swans, rare Baer's pochards, reed parrotbills and other migrating birds were spotted frolicking in the city's reservoirs after a long absence, having bypassed the capital after a period of rapid expansion and excessive pollution in the early 2000s. For Gao Wu, a bird expert at Capital Normal University in Beijing, their return was testament to the recent improvements the city has made to ecological conservation.
"The ability to secure food, drink, and safety are the basic conditions for birds to choose a region to supply and rest during the migration process" Gao Wu, a bird expert at Capital Normal University. "If these conditions are not met, they will not come!"
The reappearance of rare wildlife is not only limited to Beijing. Across China, endangered animals and plant life are returning to old habitats thanks to sustained efforts in its "war against pollution".
Last year, according to the latest report released by the Ministry of Ecology and Environment, the country saw a significant improvement in air quality, surface water quality and the lowering of carbon dioxide emissions, as decades of nationwide efforts, including legislative and administrative reforms and increased investment in renewable energy—US$758 billion between 2010 and 2019—helped significantly improve the country's environment.
Post COVID-19 increase in pollution
The coronavirus pandemic however has raised concerns that such levels of improvement can no longer be sustained as the country moves from fighting the virus to reenergising its economy.
Enforced lockdowns and the closure of factories late January saw "incomparable" improvements to air quality in China, according to the Ministry of Ecology and Environment—one of the few silver linings of the terrible virus.
"Blue Sky Days" rose by 6.6 percent across the country compared to the same time last year, with emissions in Shanghai falling by nearly 20 percent. Hubei province, a heavily industrialised area prone to heavy bouts of smog, saw dangerous PM2.5 particles fall by 15.7 percent, the lowest for years.
But factories have now reopened and life has returned to normal, bringing with it an almost immediate resumption in higher levels of pollution.
Data from the Centre for Research on Energy and Clean Air (Crea) has shown levels of PM2.5 and nitrogen dioxide (NO2) rising to the same level as they were a year ago, enough to spook environmentalists into thinking that as China looks to reverse an economy that shrank by 6.8 percent first quarter, it will abandon its environmental commitments and return to pollution-heavy infrastructure projects and increased coal burning.
Environmental protection continues to be important
Though Premier Li Keqiang reaffirmed in his "Report of Government Work" that China will continue to reduce energy intensity and cut CO2 emissions in 2020 to meet the 13th five year plan, the lack of an accurate yearly goal usually set at the recent National Committee meetings of the National People's Congress (NPC) and the Chinese People's Political Consultative Conference (CPPCC), has further exacerbated environmentalists fears, as have comments by the head of the air pollution office at the Ministry of Ecology and Environment over a lack of other key environmental targets.
That being said, environmental protection looks set to continue as an important node for the Chinese government post-COVID19.
The lack of a GDP target for the first time in the committee's history is an optimistic sign that plans for "driving up energy intensive infrastructure investment" are unlikely, according to Li Shuo, senior energy and climate policy officer at Greenpeace China.
Instead, the government has committed to building cleaner "new infrastructure", with local governments planning to invest up to US$4.9 trillion (34 trillion yuan) in 2020 across areas such as 5G, data centres and smart computing centres.
China's finance ministry has also committed US$57.22 billion (407.3 billion yuan) for ecology and environment protection, up from the 390.6 billion yuan allocated the year before, a significant vote of confidence that China's environment will continue to enjoy financial stimulus. Funds have already been assigned to a number of areas including 25 billion yuan to prevent and control air pollution, 37.7 billion yuan for water and 4 billion yuan for soil protection.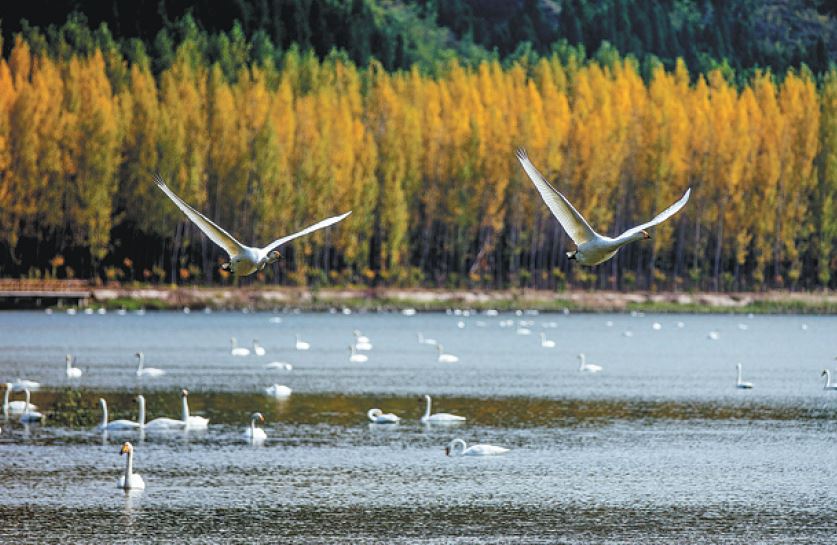 No impact on climate obligations
Global efforts to fight climate change and keep global warming at below 1.5 degrees Celsius rely "critically" on actions within China.
Significantly, the Chinese government has insisted that the impact of the coronavirus will have no bearing on its commitment to fully implement nationally determined contributions (NDCs) on climate change under the Paris Agreement.
On June 2 Liu Youbin, spokesman for the Ministry of Ecology and Environment, said "China's carbon emission reduction will not change with the occurrence of the epidemic," adding that it would "100 percent" satisfy its NDC commitment.
Helping to achieve those targets is a commitment to scaling back all types of coal power investment, including clean coal. On May 29, the People's Bank of China announced that "clean coal" would be ineligible for green bonds, as part of reforms to China's green financing. The move aligns its green bonds with global standards on environmental protection, a "significant step" as it lowers its dependency on fossil fuels.
Importantly, this year also marks the end of the country's 13th Five-Year Plan, which was the first to include details promoting ecological progress and a "beautiful China"—a term first used by Chinese President Xi Jinping in 2017. Despite the economic impact of the coronavirus, fulfilling these two objectives will be important for the central government, which looks as important as the country's pursuit of alleviating the entire country from absolute poverty and increasing employment.
Striking a balance between ecological protection and a growing economy will be difficult to pull off. But like migrating birds that settled in the suburbs of Beijing this Spring, Chinese officials rarely plan for short-term journeys. Long-term interests over-all win in the eyes of decision makers in Beijing, and having a cleaner, safer protected environment is an advantage many will feel is worth continuing, in spite of revitalising the economy.