"Win-Win" Approach Reinforces China and Africa's "Brotherly" Relationship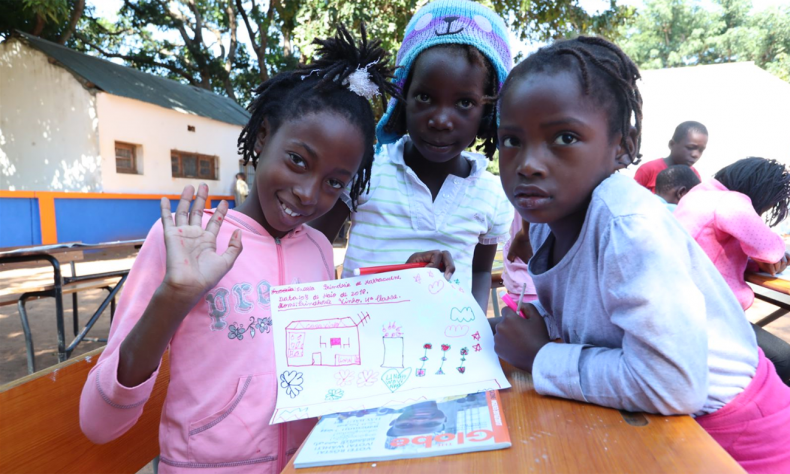 President Xi used the speech to reaffirm the "China-Africa big family".
By Thomas Michael Scott-Bell
In Beijing, President Xi Jinping yesterday delivered an impassioned speech at the opening of the 2018 Beijing Summit of the Forum on China-Africa Cooperation (FOCAC). Speaking on a beautiful autumn day in Beijing, the President gave a warm and heartfelt speech, where mutual respect, a win-win relationship, continued investment and a commitment to globalization and opening up were key themes. More importantly, the President used the speech to reaffirm the "China-Africa big family".
Win-Win is Best
One of the biggest points by far emphasized was the need for a "win-win" approach in the China-Africa relationship. Aid and investment can bring trouble for those countries receiving it but the President, possibly alluding to unfair criticisms of China's policy in Africa, stated unequivocally that China put "friendship" above "selfish political games".
By outlining his "No-Five Approach" policy, the President explained that in Africa, China would not interfere in development, nor tamper in internal affairs. China will never impose their political will on any country or attach political strings to any cooperation. This is in stark contrast to other former colonial countries or international institutions which have landed Africa's poorest countries with mountains of unpayable debt. China's Africa policy is in fact the opposite, following the principles of "giving more and taking less, giving before taking and giving without asking for return", as said by President Xi.
African leaders certainly agree with Chinese investment, with President Muhammadu Buhari of Nigeria stating that the relationship is at a "very satisfactory win-win level" and with other African countries not wanting to be left behind from the Belt and Road Initiative (BRI), as mentioned by Emmerson Mnangagwa the President of Zimbabwe. Win-win investment therefore, clearly seems popular with African states, including Gambia, Sao Tome and Principe and Burkina Faso for who this was their first summit.
Continued Investment and Investment in People
At the last summit in Johannesburg, 2015, the President outlined 10 key policies and over $60 billion in investment. In his speech on Monday, the President spoke of his pride in those policies that had been implemented and promised to honor those commitments that were still to be delivered.
Furthermore, the President announced another $60 billion in investment, with $15 billion in grants and interest free loans, $20 billion in credit, $10 billion for development funds, $5 billion ring fenced for imports and another $10 billion to be invested by Chinese companies over the next three years.
The President also spoke of 8 new initiatives that the government would be perusing to continue its strong relationship. Whilst these initiatives included issues such as trade and industry, they more importantly focused on people, sharing ideas, knowledge and technology to advance people's lives.
A China-Africa Trade Expo is to be organized in the near future, along with 50 agriculture programs and over 500 agricultural experts being sent to African countries to improve farming cooperation. Humanitarian food aid in the event of natural disasters will continue to be provided, with over $147 million available.
China will also look to import larger quantities and more non-resource products from African countries, to boost that part of the African economy. African companies will also have the opportunity to showcase their products and services at the China International Import Expo (CIIE) in November, with poorer countries having their fees for the expo waived.
There will also be 50 aid projects designed to focus on improving the world and young people will benefit from 10 Luban works providing vocational training, 1,000 promising African's to be taught in China, 50,000 scholarships for 50,000 Africans and 2,000 students to be involved in exchange programs. Healthcare services will also be invested in as well as cultural exchanges, with African states encouraged to join the Silk Roads various art and theatre alliances.
All of these initiatives point to the Presidents wish that the China-Africa relationship benefits the people, not just government and big business. His ambition to battle environmental problems and make "China and Africa beautiful places for people to live in harmony with nature" and enjoy "lush mountains and lucid waters …. on our planet", shows his passion to help.
Rejecting Unilateralism and Protectionism
President Xi also used the speech to discredit unilateralism and protectionist policies, stating China's commitment to "opening up" and growing an open economy. Referring to it as a "call to the times", the President spoke of the need for a rules based, multilateral, globalized world, for "no one who keeps himself in isolation on a single island will have a future". With this year being the 40th anniversary of China's opening up reform, the 5th anniversary of BRI and the inaugural CIIE, China is very clearly showing its commitment to a globalized world, in the midst of international uncertainty and danger. For the UN Secretary General Antonio Guterres who was in attendance, a keen advocate of African nations joining BRI, the President was clear in his support for "promoting world peace and development and upholding the international order".
The Family Bond
"For China, we are always Africa's good friend, good partner and good brother". This sentiment was by far the biggest theme from the Presidents opening address, with the speech to illustrating how deeply forged the relationship is. The President continually referred to the African people as "brothers" and "family", reminding each other that the "Mutual help and solidarity is what has defined China-Africa relations over the years", clearly not forgetting the role African nations played in resuming China's UN membership status in 1971. It was clear from his address that China is committed to using BRI and the CIIE to "do more to help Africa alleviate poverty, pursue development, increase employment and income, and better the lives of its people".
African leaders certainly believe this sentiment and also that China can deliver on its promises, with one Kenyan representative remarking that he trusts that the goals can be achieved because the 2015 summits proposals were delivered. It is clear that "the baton of China-Africa friendship" will continue to pass down from generation to generation.