World Can Only Benefit More from Understanding Asia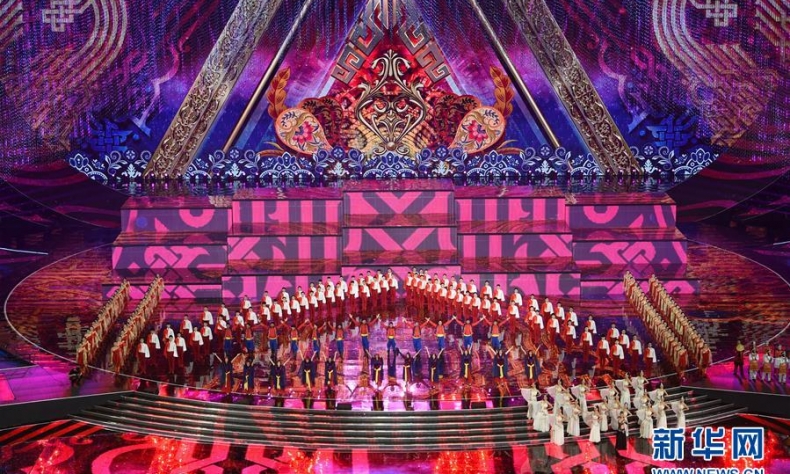 The growth of these larger Asian nations is increasingly creating a domino-effect on the nations around them.
President Xi Jinping delivered a keynote speech at the opening of the Conference on Dialogue of Asian Civilizations (CDAC), calling for a prosperous, peaceful and stable Asia.
The inaugural conference, hosted in Beijing, aims to showcase the vibrant culture and rich ideas that Asian civilisations have cultivated over thousands of years, as well as promoting openness, inclusiveness and mutual learning among Asian societies.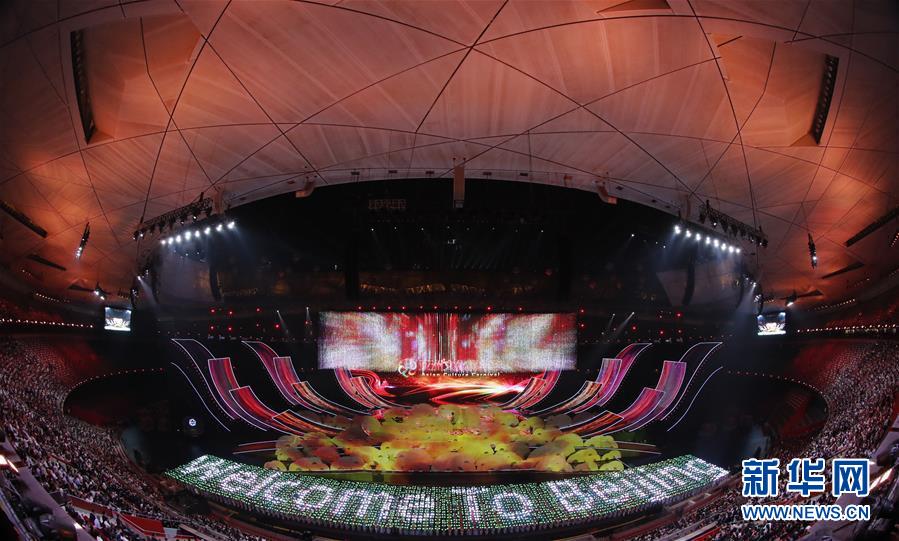 The conference is not only an opportunity for Asian nations to form closer bonds from within but also for countries from the rest of the world to understand Asia better. It is why Greek president Prokopis Pavlopoulos, as one of the leaders attending from outside of Asia, accepted president Xi's invitation to participate whilst on his state visit to the capital.
Despite Asia's long and fascinating history, there is certainly a lack of understanding from the rest of the world regarding Asian politics and culture, highlighted by incidents over the past few months.
The current Australian general election, which concludes on May 18, has caused controversy for a number of poor comments made regarding Asians by three prominent politicians, including prime minister Scott Morrison, whilst in the UK, a British politician mistook a colleague for an Asian reporter, despite them looking nothing alike.
In New Zealand a recent study by the Asia New Zealand Foundation found 65 percent of its interviewees aged between 16-25 had received no study or career advice related to Asia, despite New Zealand exporting 33 percent of its goods to North Asia (Japan, Chinese Mainland, Taiwan, Hong Kong and the Republic of Korea) in 2014.
Whether you regard them as political gaffes, incompetent policies or something more serious, they do underpin a lack of understanding regarding Asia, which in today's world, as the global economy and political momentum shifts from west to east, seems a monstrous error of judgment.
Centre of the Global Economy
According to author Parag Khanna, writer of The Future is Asian: Global Order in the Twenty-first Century, if in the 19th century the world was Europeanized and in the 20th century it was Americanized; then in the 21st century, the world is being Asianized.
The Asian economic zone, which stretches from the Arabian Peninsula to the east of Japan, represents 50 percent of global GDP and contains seven of the worlds top-20 largest economies.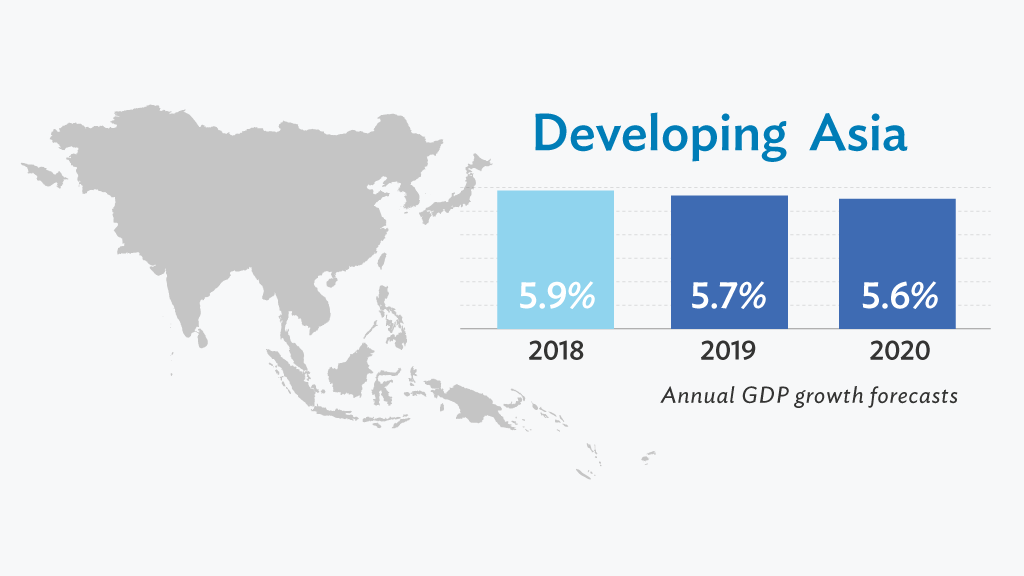 Speaking at a TEDx talk in January, Khanna said through China's Belt and Road Initiative, Asian countries are currently involved in the largest coordinated infrastructure investment program in the history of the world, harking back to the golden days of the Silk Road.
This is helping make Asia the worlds "most dynamic" global region by a considerable margin, according to the IMF. With an economy growing by 5.5 percent, Asia accounts for nearly two-thirds of global growth. India, Japan and China all have strong growth predictions for 2019, with the latter's economy projected to grow by 6.6 percent.
The growth of these larger Asian nations is increasingly creating a domino-effect on the nations around them. The current GDP for south and south east Asia is US$6 trillion and even if it grows at only half the rate that China has over the past forty years, it will still equal China's present GDP within the next ten years.
Asia will also represent two-thirds of the global middle-class population, according to a 2017 report by the Brookings Institute, and will account for the majority of the estimated US$30 trillion in middle class spending expected between 2015 and 2030. In contrast, only US$1 trillion is expected to come from Europe.
Shift in Global Ideas
Asia contains over 60 percent of the world's population, compared to U.S. and Europe's combined total of 14 percent, and as its economic performance becomes stronger, so too are the conviction of its ideas, which are rooted in thousands of years of history.
As European and American political discourse flounders with social disharmony in France, protectionism in America and Brexit in the UK, some analysts are arguing that the ancient philosophies from countries such as China, Indonesia and the Philippines are better suited to solving modern problems.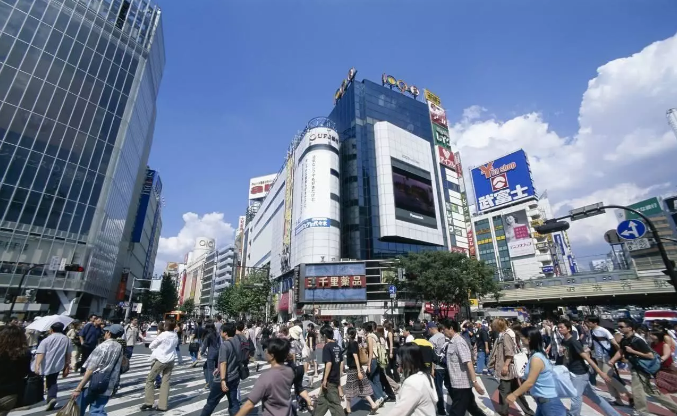 Joefe Santarita, dean of the Asian Center at the University of the Philippines, believes issues such as the island dispute in the South China Sea or battling climate change can be better solved through Asian approaches which promote social order, respect and putting others over the individual.
"If there is harmony, discipline, stability and the primacy of family and community over the individual, then any problem can be easily addressed," Santarita said.
If British MPs put their country's future over political point scoring, how much quicker would prime minister Theresa May be able to secure a yes to her Brexit deal? Would the 'yellow vest' protests currently engulfing France have been able continue for so long? In the U.S., could the 35-day government shutdown have been resolved earlier, with employees saved from weeks without pay and turmoil?
CDAC an Opportunity for Asia and Rest of the World
It is why China's decision to host CDAC is of such vital importance.
We have now entered an era where Asian values, ideas, politics and economic strategies are having a profound impact on how the world is shaped.
Europeans and Americans have dominated the political and economic landscape over the past two hundred years, with varying degrees of success.
New ideas and strategies, no matter their origin, should not be hindered, which is why the rest of the world should look on intently at CDAC and the importance of mutual learning from all civilizations.
As president Xi has said, a prosperous Asia offers opportunities for Asia and the rest of the world alike in creating a better shared future. By better understanding Asia, the rest of the world can help create that new shared future too.