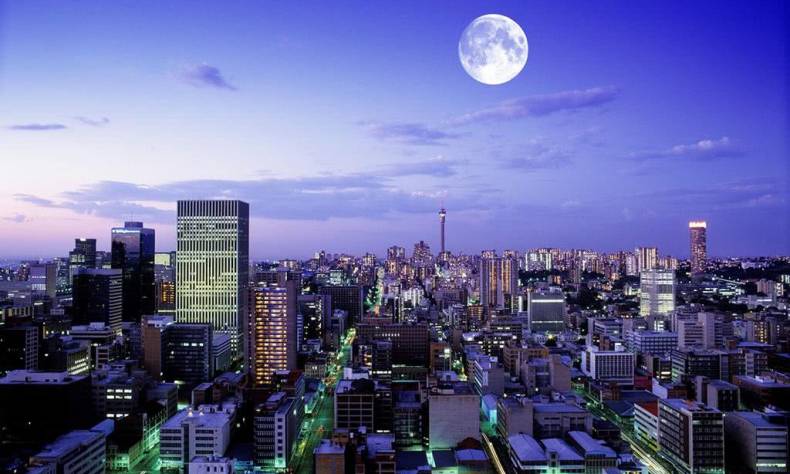 Xi Jinping's Visit Will Push Sino-African Cooperation to a New High
The visit was widely welcomed by African development experts as an opportunity for new cooperation between China and the African continent.
By Liu Zhaoyi
Chinese President Xi Jinping is currently visiting Africa from July 19 to July 28.
The visit was widely welcomed by African development experts as an opportunity for new cooperation between China and the African continent. Based on previous agreements between China and Africa focused on trade, energy, science and technology, this visit focused on four new directions: trade, investment, infrastructure, and defense. As the African continent is energetically developing its economy, the emergence of China as a powerful cooperation partner presents Africa with a great opportunity to put these four points on the agenda. Benefiting both the African and Chinese people, Sino-African relations will further be developed and consolidated, establishing a tight-knit community with a shared future.

Δ Chinese President Xi Jinping (L) and his South African counterpart Cyril Ramaphosa hold talks in Pretoria, South Africa, July 24, 2018. [Photo/Xinhua]
Major Achievements in Sino-African Economic and Trade Cooperation
China has been Africa's largest trading partner for nine straight years since 2009. In 2017, Sino-African trade volume reached US $170 billion and China's FDI (Foreign Direct Investment) stock in Africa exceeded US $40 billion. China is expected to become Africa's largest source of investment within a decade.

Δ A train leaves the Nairobi terminus of Mombasa-Nairobi Standard Gauge Railway in Nairobi, Kenya, on May 31, 2018. [Photo/Xinhua]
Infrastructures Along the "Belt and Road"
With respect to infrastructure, China's investment in infrastructure construction in Africa totaled US $21 billion in 2015, a much higher amount than the total investment of African infrastructure groups. A number of landmark projects such as the "Ethiopia-Djibouti Railway" connecting Ethiopia and Djibouti and the "Mombasa-Nairobi railway" that connects Kenya from East to West were completed.

Δ More than 300 people attend a flag raising ceremony that marked the opening of the Djibouti base, August 1, 2017. [Photo/VCG]
Sino-African Security Cooperation Continuously Strengthened
China's peacekeeping forces are important auxiliary forces in maintaining Africa's development under peaceful circumstances when it comes to national defense. Africa is China's most important peacekeeping region. At present, there are about 2,500 peacekeeping troops from China in South Sudan and Mali, accounting for more than 80% of China's global peacekeepers. In 2015, President Xi Jinping announced during the UN General Assembly that China pledged to provide the African Union with US $100 million in free military assistance and 8,000 peacekeeping standby forces in the next five years. In addition, China has actively "persuaded to promote peace" on major peace and security issues in Africa via diplomatic channels, and made important contributions to promoting reconciliation between North and South Sudan and normalizing relations between Ethiopia and Eritrea.

Δ 26 Officials from several African countries come to China to learn the experience of electricity construction in 2015.
Deepening Political Exchanges and Learning China Wisdom
China and Africa share common development concepts and interests. China's development and governance experience are highly recognized in Africa. Many African countries have placed emphasis on learning China's wisdom. The number of African diplomatic groups visiting China has been increasing significantly each passing year. Many countries regularly send senior ruling parties and government officials to study in China. How President Xi manages China, a huge country with 1.3 billion people, provides a great example for many African leaders to learn in response to the modern socio-economic challenges of a rapidly growing population.

Δ Students of the Institute of South-South Cooperation and Development pose at Peking University. [Photo/Peking University]
Sino-African Education Exchanges Deepened
The number of African students studying in China is increasing; among which many young African government officials receive education and training in China. The population of overseas Chinese in Africa has exceeded one million. Young African students valued the experience of studying and training in China as a major life achievement.

Δ Youth from BRICS countries said they are increasingly optimistic about the prospects of the cooperation and are seeking business opportunities. [Photo/VCG]
South African BRICS Summit of Historical Significance
During his visit to Africa, President Xi Jinping is attending the 10th BRICS Summit held in South Africa from July 25th to 27th. At such a critical moment when many emerging economies are challenged by the US unilateralism and protectionism, this year's summit emphasized uniting members and deepening industrial cooperation. The summit is held under the theme of "BRICS in Africa: Collaboration for Inclusive Growth and Shared Prosperity in the Fourth Industrial Revolution". In this context, it will be of great historical significance by grasping the opportunities of the new industrial revolution, enriching pragmatic cooperation, safeguarding multilateralism, improving the global governance system, and promoting the stability of the BRICS countries.

Δ Two men inspect a vehicle on the interior assembly line at BAIC. [Photo/IC]
China and South Africa Open a New Chapter of Win-Win Cooperation
This year marks the 20th anniversary of diplomatic ties between our two countries. China and South Africa are emerging developing countries, BRICS members, G20 member countries, and regional economic powers. The two countries are strongly complementary in economy and have a great potential for development cooperation. At present, South Africa has been China's largest trading partner in Africa for eight consecutive years. Meanwhile China has been South Africa's largest trading partner for nine straight years. China has invested in more than 100 large-scale enterprises in South China with a more than US $15 billion cumulative direct investment involving mining, steel, cement, automobiles, home appliances and other fields, and has created more than 100,000 jobs in South Africa. At the same time, South Africa's direct investment in China exceeded US $700 million, the highest among African countries.
South African President Cyril Ramaphosa recently set a new investment attraction for South Africa, which will attract $100 billion in new investments over the next five years to boost economic development and create jobs. Ramaphosa is dubbed by South African economic experts as the "best salesperson" in South Africa for his leadership style, which is extremely conducive to attracting investment. In a state visit to Saudi Arabia and the United Arab Emirates (UAE) last week, Ramaphosa received US $10 billion each of investment from Saudi Arabia and the UAE. South Africa is currently paying close attention to President Xi's visit to and his attendance at the BRICS leaders' meeting. It is believed that the Sino-South African dialogue will bring about new developments of mutual benefit and win-win results.
Liu Zhaoyi, Executive Director, South Africa Branch, Institute of African Studies, Zhejiang Normal University
Editor: Cai Hairuo
Intern Editor: Shou Pan
Opinion articles reflect the views of their authors, not necessarily those of China Focus
Related Readings:
An Era of Prosperous Sino-African Economic and Trade Cooperation