Xi-Biden Meeting During APEC Summit: Hopes and Challenges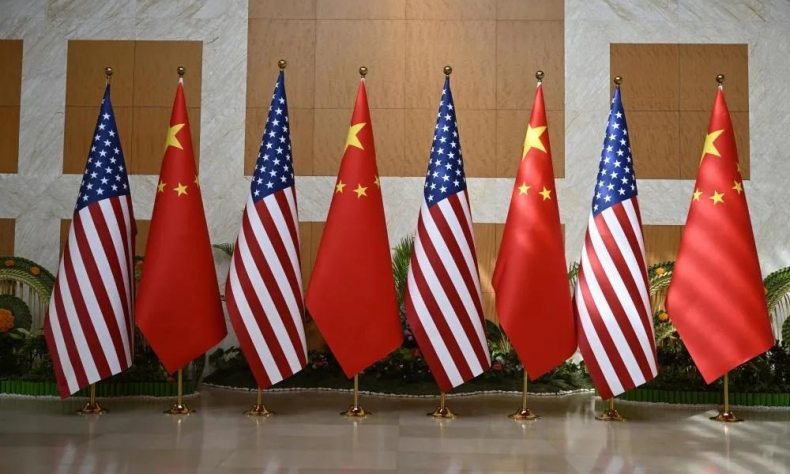 Current meeting between Xi and Biden may open a fresh window to brainstorm what new steps of relationship may proceed and work benefiting both parties.
Amidst positive trajectories as well as minimum chance of breakthroughs in China-U.S. relations, Chinese President Xi Jinping and U.S. President Joe Biden are set to meet current week during the APEC's 30th summit in San Francisco.
Global avidity and fervency are obvious as APEC members account for about 62 percent of global GDP and almost half of global trade. The world can never afford U.S.-China tension as it increases risks for global businesses and investments. Geo-political and geo-economic tensions between these two nations have become the primary high-voltage threat affecting global market stability, according to the BlackRock Investment Institute.
The world is also deeply interested in the summit as the international market, highly prone to get influenced by China-U.S. trade affairs, is keen to look for outcomes of Xi-Biden meeting going to be held after a span of one year. Last time both leaders held their first in-person meeting since Biden's presidency on the sidelines of the G20 summit in Bali, Indonesia in November 2022.
When Chinese President Xi Jinping sets foot on U.S. soil, it will be his landing after more than six years. Last time former U.S. President Donald Trump welcomed the Chinese leader at Mar-a-Lago. Terming the "great chemistry" between them, Trump predicted that "lots of very potentially bad problems will be going away". It is unfortunate that nothing positive happened rather grievances ran amok.
Many occurrences went and much is going on still between Xi's two visits: an inflamed trade war, a global pandemic, U.S.'s uneasy departure from Afghanistan, Russia-Ukraine conflict, Israel-Palestine conflict, each dealing deep blows to the U.S.-China relationship as it smothered to its worst in decades.
Current meeting between Xi and Biden may open a fresh window to brainstorm what new steps of relationship may proceed and work benefiting both parties. Their interdependency and interplay of geostrategic paradigms have to be understood to secure the world future.
Xi and Biden had already met each other for more than a decade and spent plenty of hours together across the U.S. and China before Biden became President. Their long fraternization is likely to play a role during APEC Summit 2023.
With rational optimism, the starts of APEC Summit 2023 sounds promising as its theme is rightly aligned with China's global stance for prosperity, stability and sustainability for all. The U.S. has chosen the theme "Creating a Resilient and Sustainable Future for All" for APEC 2023.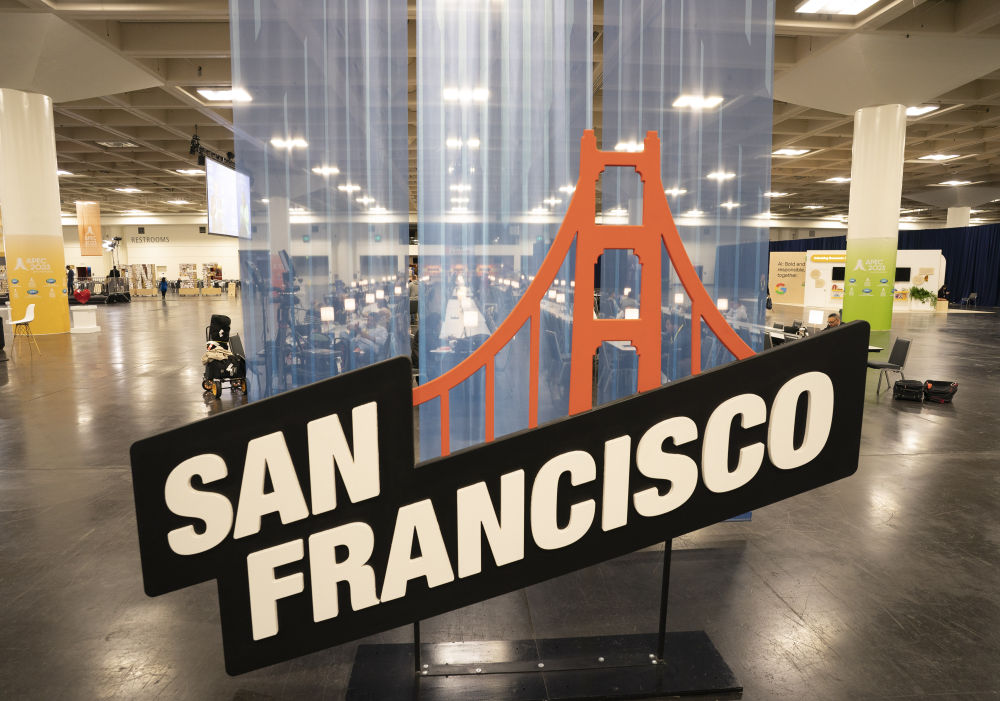 The prospect of two leaders' meeting during the 2023 APEC Summit offers hope for improved relations and a step toward stability, while also aiming to limit expectations. Such a dialogue holds immense importance in addressing bilateral disputes, fostering a better mutual understanding of each other's perspectives, and bolstering a climate of cooperation and engagement rather than confrontation.
Before the Xi-Biden hobnob, China-U.S. diplomatic engagements on various levels going on over the last few months have germinated an ambience for overarching talks between the two leaders that will possibly lead to global unity instead of international polarization.
During a press talk, U.S. Treasury Secretary Janet Yellen said the U.S. would not ask APEC members to choose between Beijing and Washington. She also acknowledged that while the U.S. was decreasing its dependence on China, full de-coupling of the U.S. and Chinese economies was "simply not practical."
While no big breakthroughs are expected and Biden administration officials say announcing a slate of meeting outcomes is an outdated way to measure progress in relations with China, experts have pointed to possible signals of improvement.
APEC meeting will offer world leaders and business executives to discuss vital issues and collectively shape the trajectory of a region that holds immense importance for global prosperity, stability, and sustainability. The Summit program will highlight the potential of collaboration and fresh thinking to build the future through a focus on sustainability, inclusion, resilience, and innovation.
China, as the world's largest developing country and a prominent member of APEC, has expressed a willingness to play a constructive role in ensuring the APEC summit's success. This sentiment was strongly underpinned by Chinese Foreign Minister Wang Yi, highlighting China's commitment to meeting international expectations and actively contributing to the prosperity and development of the region. The collaborative spirit demonstrated by China reinforces the importance of cooperation among nations within the Asia-Pacific, serving as a driving force for sustainable growth and shared benefits.
In his speech at the 2022 APEC CEO Summit, President Xi Jinping accentuated China's commitment to promoting a shared future within the Asia-Pacific region. This commitment rests on peaceful development, openness, inclusiveness, and solidarity. President Xi laid out essential strategies to achieve these objectives, including prioritizing people-centered development, advancing higher-level opening-up, ensuring stable industrial and supply chains, and promoting economic upgrading. Such methods align with a vision of a harmonious, prosperous Asia-Pacific region, where the benefits of development are widely distributed and contribute to overall stability and growth.
Experts believe that both Xi and Biden need to engage more to explore collaboration as well as air grievances in the renewable energy sector.
Like Governor Newsom's visit to China, the APEC CEO Summit provides an opportune moment for China to further dialogue with Asia-Pacific and the U.S. on how best to raise "Green growth" standards, particularly through public-private partnerships. It is clear that President Xi Jinping's active participation and engagement at the APEC CEO Summit represent a pivotal moment in shaping the future of the Asia-Pacific region. China's ability to promote a shared sustainable future, foster regional stability, and engage in constructive dialogue can be amplified by working through public-private partnerships with the U.S. and other APEC member economies. The APEC summit provides a critical platform for APEC public and business leaders to collectively create a brighter and more prosperous future for all stakeholders involved.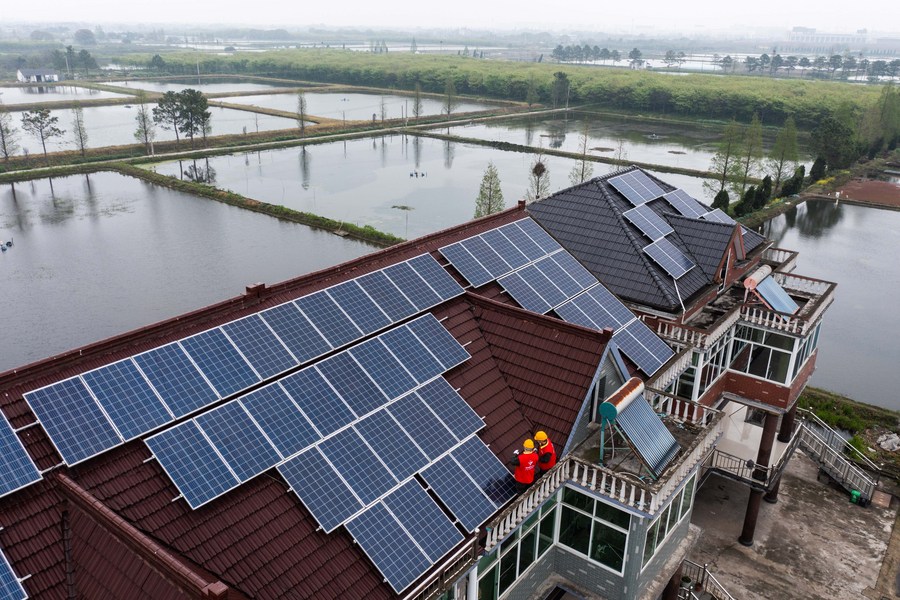 As the agenda of APEC summit 2023 encompasses trade, security and climate, U.S. President Biden has a handsome chance to prioritize climatic challenge issues during meeting with Chinese President Xi Jinping, taking advantage of frequent trust-building measures between U.S. top officials and Chinese administrations over recent months.
Climate issue conversations occurred during U.S. Secretary Blinken's trip to China in June 2023 and Janet Yellen's visit to Beijing in July 2023. During the same month, John Kerry, Climate Envoy of President Joe Biden, also had a trip to China and was received by Chinese Premier Li Qiang. In October, California Governor Gavin Newsom met with President Xi. Gavin visited the first Chinese city to deploy an all-electric bus fleet, tour an offshore wind facility and see Tesla's Shanghai Gigafactory. The governor also signed agreements with leaders of various Chinese provinces to set mutual commitments on a host of climate goals. These exchanges are important as the U.S. can learn from China, especially with respect to the solar industry. China is estimated to have more than 80 percent of the world's solar manufacturing capacity through 2026. It is an industry that multinationals and investors alike cannot afford to overlook.
Another expectation of Xi-Biden meeting is to see whether or not China and the U.S. will be able to devise a new framework for mutually beneficial bilateral relations in the face of political contention and divergent perspectives on economic "de-risking".
Beginning this year, the concept of "de-risking" has emerged as the Biden administration's preferred economic strategy towards China. This approach aims to reduce dependence on China to safeguard U.S. national security interests without seeking complete disentanglement. China, however, views "de-risking" as a thinly veiled form of "decoupling" designed to impede China's economic growth under the guise of U.S. national security concerns. China maintains that whatever its rhetorical formula, the U.S. must not cite security concerns as a basis for restricting American companies' investments in China and for urging U.S. businesses to diversify their supply chains away from China.
The intensifying competition is evident in the increasing number of sanctions imposed by both sides. A study by Chen Wenling, chief economist of China Center for International Economic Exchange (CCIEE), reported that the U.S. has enlisted over 1,000 Chinese enterprises and institutions on the entity list since 2018. Following the outbreak of the Ukraine war in 2022, this trend persisted with at least six additional rounds of entity listing.
Despite these cautious expectations, Jude Blanchette, the Freeman China Chair at Washington's Center for Strategic and International Studies (CSIS), in an interview with the Associated Press pointed out that "this meeting unlocks, especially in the Chinese system, space for further engagement in constructive work."
The article reflects the author's opinions, and not necessarily the views of China Focus.