AI Technology Takes Centre Stage at Fourth Annual World Internet Conference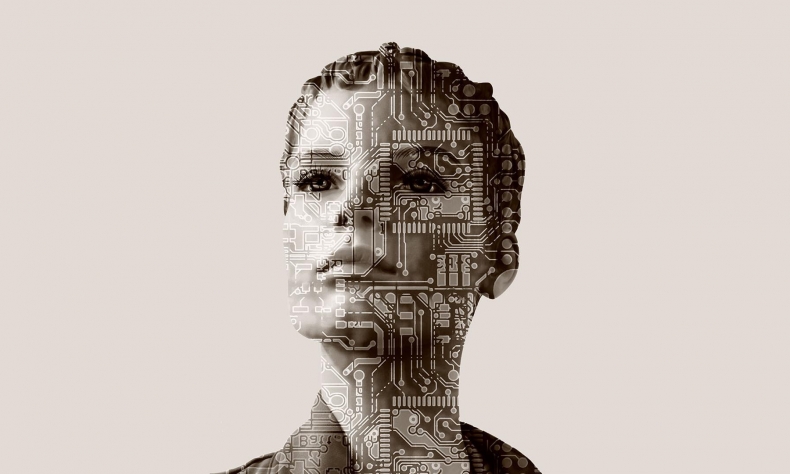 Wuzhen is an ancient water town commonly known to locals as the 'Venice of the East', but don't let the traditional hutongs, back alleys and pagodas fool you – Wuzhen is not living in the past. Far from it, it is a living, breathing case study of the preparation and adaptability that is required to keep up with the constant, breakneck pace of change now synonymous with a rising China.
Wuzhen is an ancient water town commonly known to locals as the 'Venice of the East', that lies within the Hangzhou-Suzhou-Shanghai triangle and boasts a population of approximately 60,000 people. This town looks much the same as it did 1,300 years ago, but don't let the traditional hutongs, back alleys and pagodas fool you – Wuzhen is not living in the past. Far from it, it is a living, breathing case study of the preparation and adaptability that is required to keep up with the constant, breakneck pace of change now synonymous with a rising China.
Rising Technology Gathered in Wuzhen
Indeed, in some ways, the manner in which Wuzhen is structured and organized goes a long way to encapsulating China's past, present and future. Just as there had once been a time where the ability to navigate the waters and harness rivers helped unleash Chinese civilization and countless others, the digital and internet technology of today stands as the gatekeeper to the next steps in human civilization and innovation. Wuzhen has cottoned on to this, and is now not only surrounded by the grand canals and waters which led to the emergence of this place so long ago, but seamlessly integrated with the digital economy. Here, the streets are littered with wireless charging ports in a space where the internet is both figuratively and literally ubiquitous, with visitors having free access to Wi-fi all across town, being one of the first of its kind to implement this initiative.
Thus, it came as a surprise to no one when Wuzhen was selected in 2014 as  the permanent host location for the annual World Internet Conference, otherwise known as the Wuzhen Summit. Three years and three conferences later, welcome to the 2017 World Internet Conference, where the theme is 'Developing Digital Economy for Openness and Shared Benefits'. While the event was dominated by discussions concerning the bridging of the digital divide, the implementation of 5G technology, and how regulatory frameworks for cyberspace can be developed, none stamped their mark on the conference more than the topic of artificial intelligence (AI). Commanding the attention of internet moguls such as the CEOs of Baidu and Xiaomi, along with the senior vice president of the IBM corporation, AI technology has now solidified its status as the world's leading innovation. Its rising prominence in numerous facets of our lives means that it has the potential to permanently alter the way we work, conduct business, and interact with each other, the nature of our logistics, and perhaps human civilization itself in the coming years.
 The Development of AI in China
Naturally, this leads us to the question of what actually constitutes artificial intelligence, which revolves around the idea of having machines perform tasks deemed as 'intelligent', for example a computer playing a game of chess. AI and another concept known as machine learning, which describes the process of self-learning, are also interdependent and are terms which are commonly conflated with each other and often used interchangeably. Looking back to the 2017 World Internet Conference, much discussion took place on how AI and machine learning technology is set to pave the future for autonomous vehicles, advanced robotics, and manufacturing, to name a few areas. And, with that, it promises to create upheaval in a number of industries across the economy, as well as generate a new set of legal and regulatory issues for governments across the world, mainly concerning the areas of hacking and privacy. However, countries across the world are wasting no time in attempting to gain a foothold in the technology, with the global amount invested in AI having reached around USD$29 billion this year. Revenues in the AI market are set to nearly double this year to a little over USD$1 billion, and rise to USD$37.8 billion by 2025.
China is of course no different in this respect, and is currently launching a valiant effort to scale the heights of artificial intelligence. This year the country has invested close to USD$10 billion (about one third of the total sum invested worldwide) in AI technology and has the second largest number of AI companies operating across the globe. It also seems as if the East Asian giant's handwork is beginning to pay off, with the nation now beginning to take the lead in a number of different areas of AI technology. And others are beginning to take note. For example, in a report published by the US government in late 2016, officials conceded that China is now publishing more papers on artificial intelligence than the USA, with these papers also being cited more often than those of their neighbors across the Pacific. This also may go a long way in explaining America's recent musings about restricting Chinese access and investment in Silicon Valley-based companies, for fear of compromising information on AI military technology.
China also has more companies registered in the fields of speech recognition and intelligent robots than the next closest competitor, the USA. It is clear that China has put everyone on notice about its ambitions to become the planet's leading AI superpower. This was illustrated most recently with the announcement of AI technology as the centerpiece of a number of initiatives under their latest five-year plan. The Chinese government has also doubled down on these ambitions by proposing extensive investment in the technology, as they seek to develop a homegrown sector for AI industries with a value of USD$150 billion by 2030.
Government initiatives and financing directed towards AI technology have also manifested themselves in the rise of several flagship companies now driving the bulk of AI development in China – BAT, Baidu, Alibaba and Tencent. This quartet of companies are currently worth close to one trillion dollars in market capitalisation, and have been responsible for helping China to close the gap on the USA in the field of driverless cars, to spur creativity surrounding AI applications for industrial purposes, and with the help of Big Data, to assist China in stepping up the effort to maintain their lead in the field of deep learning.
The Foreseeable Future
Ultimately however, the future of artificial intelligence in China is dependent on how investment blossoms in a variety of fields. According to a report published by Goldman Sachs in 2017, growth in four areas is required in order for investors to derive sustainable value from AI. These four areas are talent, data, infrastructure, and computing power. It would seem as if being home to the world's largest population and a government that is willing and able to raise the funds necessary to facilitate continuous sustainable investment will ensure that China continues to make strides in the latter three areas. However, cultivating talent to a competitive level seems to have become a persistent stumbling block for the nation. The quality of AI researchers and experts can be the differentiating factor in spurring AI growth – in machine learning in particular. Machine learning is reliant on the generation of algorithms to help AI technology learn more effectively and, well…become smarter, and this requires a lot of math – very difficult math at that. The Chinese themselves also acknowledge this, and recently called for more scientists and experts to be trained in the field of AI, and for "breakthroughs in basic theories of AI". This partly goes back to the basics of manpower, an area where China still lags behind. At 39,200, China's total complement of AI experts is currently only half that of the USA's 78,000, albeit a portion of this lag does owe itself to the fact that China is a relatively recent entrant into the AI market. In view of this, there is a chance that with the implementation of the right education (particularly at tertiary level) and research initiatives, China as a whole could capitalize on its momentum and race ahead to discover and develop the innovations in artificial intelligence which will come to define this century.
Embedded in what has become an ever smaller and more interconnected world is the internet economy. The expansion and growing importance of information and big data, and in time, machine learning independent of big data, will transform the global economy, and alter how information and even knowledge is processed and retained, as well as how wars are fought. A lot is at stake with artificial intelligence, and no country seems to be putting their foot on the gas like China. Wuzhen, with its ancient architecture, traditional playhouses, and museums expounding on a history dating back more than a millennium, again seems like a world away from worlds. Nonetheless, the Wuzhen Summit has already come to the attention of China's president and every big tech CEO you can think of. The names of those in attendance comprise a Who's Who including the current CEO of Apple in Tim Cook, one of China's richest people in Jack Ma, and the CEO of Baidu, China's largest search engine.
At this point, it's safe to say that China's momentum in all aspects of technology has become the catalyst for a technological revolution which may propel them to heights of global influence and power not seen in recent memory. Pundits and investors should keep close tabs on future World Internet Conferences – the last place one wants to be is left in the dark when a BAT is nearby.
(The author is China Matters' columnist, also write for China.org and forpotus.com.)