Albanese Visit Restores China-Australia Cooperation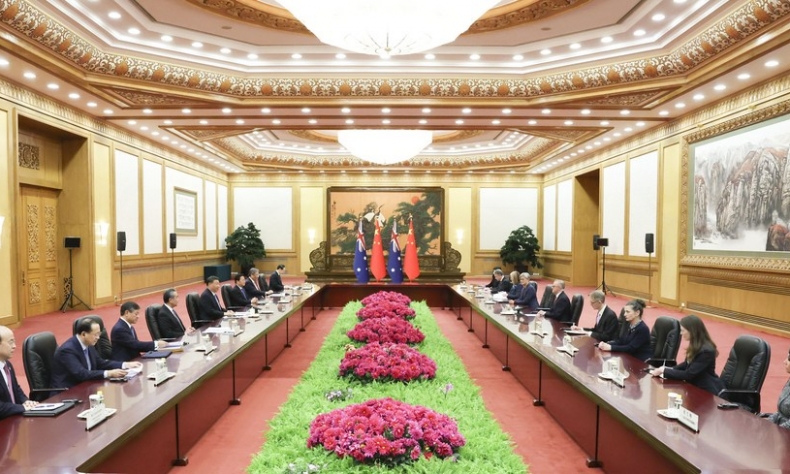 The first visit to China by Albanese as prime minister set the right tone.
When Australia's prime minister, Anthony Albanese, visited the Temple of Heaven this week, he remarked how much has changed since the first time an Australian prime minister, Gough Whitlam, visited that important cultural site 50 years ago.
Indeed, the world has changed, and China and Australia have changed too. China has developed and modernised on an unprecedented scale, in only a few decades. Australia has internationalised its economy and integrated with the Asia Pacific region.
Both countries have prospered from their economic interdependence, with Australia supplying for decades the energy and resources to help fuel China's rapid development.
China is Australia's largest trading partner. Australia is China's fifth largest source of imports, including iron ore, lithium and liquid natural gas.
But the relationship between the two countries is about more than just trade.
Hundreds of thousands of Chinese students have benefited from the rich life experience of education in Australia. There is a large Chinese community in Australia and the friendships and family ties between both countries grow stronger each day.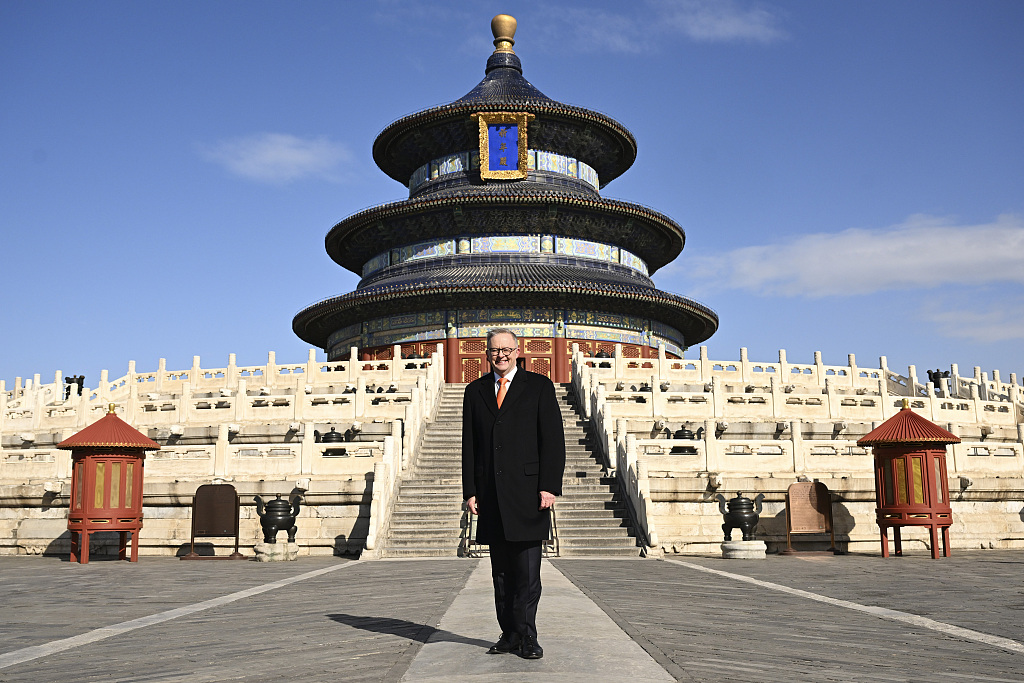 Yet the changing world order brings risks that states will see the world in black and white, and that prosperity and peace will be endangered by geopolitical thinking that imagines states are in constant competition.
In particular, the so-called "contest" between the United States and China creates a simplistic picture that the world is a chess board and that each side is a "threat" to the other.
The Australia-China relationship deteriorated sharply a few years ago, as a result of provocative language and actions inspired by such geopolitical game playing.
After Albanese's visit, a line can now be drawn under that period. A return to pragmatic, mutual interests-based engagement will be welcomed by people in both countries, all of whom benefit from cooperation rather than confrontation.
Australia is perfectly capable of sustaining its historic security alliance with the United States at the same time as pursuing comprehensive engagement and cooperation with a diversity of partners in Asia and beyond, including China.
It is certainly in the interests of both countries to restore cooperation and sustain constructive communication.
President Xi Jinping called for a "China–Australia relationship based on the common interests of the two countries, in which we treat each other as equals, seek common ground while reserving opinions over differences, and engage in mutually beneficial cooperation."
The common interests between the two countries should not be underestimated.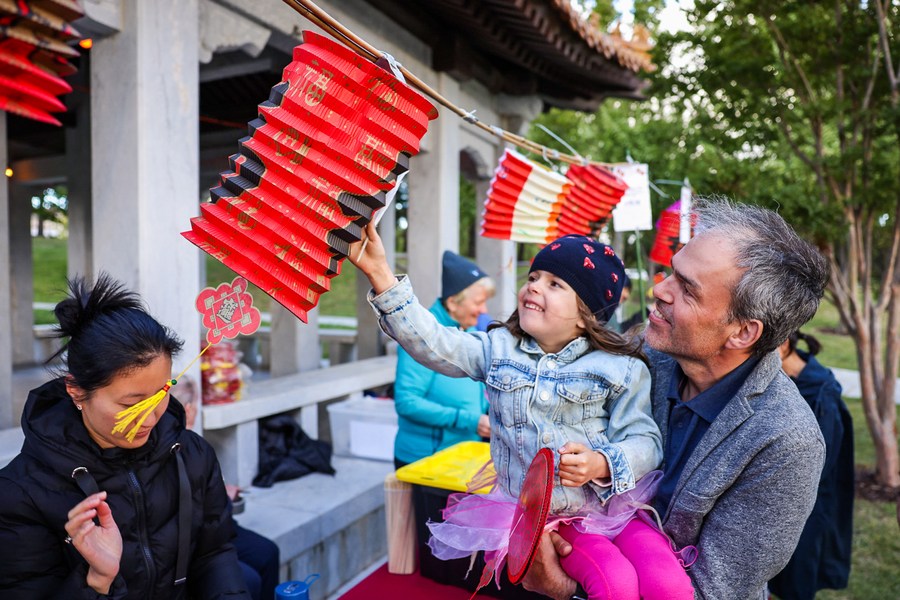 Both China and Australia benefit from the maintenance of peace and regional cooperation. Indeed, the spectacular development of China and other East Asian economies has in part been because of the stability offered by regional peace in recent decades. Maintaining regional peace is in the interests of all countries in the region, Australia and China included.
Both countries prosper from free trade, regulated by the rules of the World Trade Organisation and the regional and bilateral trade agreements that Australia and China have invested in together. The resolution of recent trade disputes is a positive step. A next logical step is for Australia to support China's entry into the Comprehensive and Progressive Trans-Pacific Partnership.
The economic complementarities between China and Australia are compelling. The mutual interests in peace and people-to-people cooperation are essential.
Let's hope the disputes of the past few years can now be left behind and any future disagreements – and there will always be disagreements – can be discussed through mature engagement of two countries determined to seek cooperation over confrontation.
The first visit to China by Albanese as prime minister set the right tone. He said "it's great to be back" and that "our two nations have shown what we can do when we work together".
Albanese is a decisive and resilient leader who just may be around for the long term, breaking Australia's recent cycle of rapid turnover of prime ministers. His words are therefore worthy of careful reflection.
Indeed, both countries have shown what they can do when they work together, over the last 50 years, and such a spirit offers much promise for the next 50 years of Australia-China cooperation.
The article reflects the author's opinions, and not necessarily the views of China Focus.