Belt and Road Initiative Chiming with AU Agenda 2063
The Egyptian President had previously declared that the Belt and Road Initiative (BRI) converges effectively with the AU's Agenda 2063, which aims towards a peaceful, prosperous and integrated Africa.
The 32nd Ordinary Session of the Assembly of the African Union (AU), at Addis Ababa, Ethiopia, concluded on February 11, 2019.
At the summit, Egypt's President Abdel Fattah al-Sisi took over as Chair of the AU, from his Rwandan counterpart, Paul Kagame.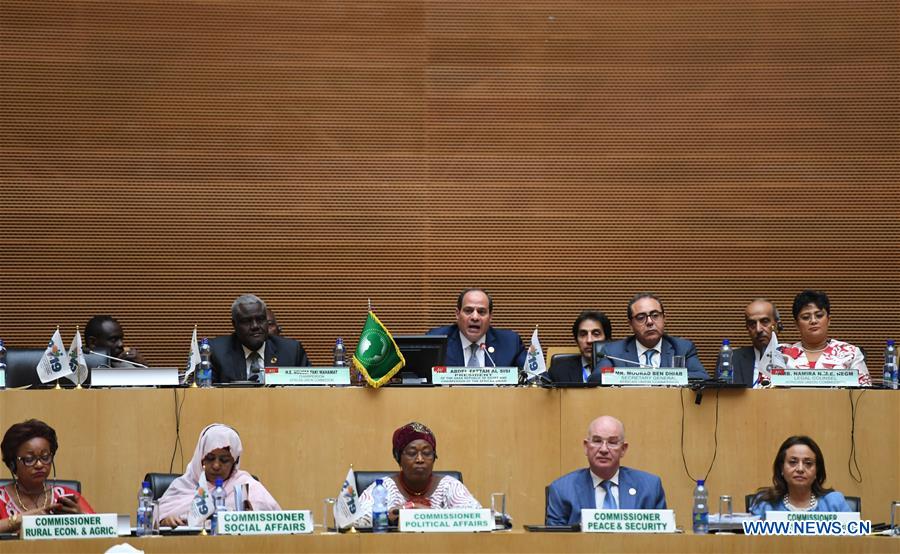 The Egyptian President had previously declared that the Belt and Road Initiative (BRI) converges effectively with the AU's Agenda 2063, which aims towards a peaceful, prosperous and integrated Africa.
Chinese President Xi Jinping sent a congratulatory message on the holding of the 32nd AU Summit on February 10.
Calling the African Union, a banner of unity and strength, Xi said that since last year, under the leadership of the AU, the African integration process has made significant progress, African countries have continued to speak in one voice on major international and regional issues, while Africa's global influence has increasingly grown.
During the last FOCAC Beijing Summit in September 2018, President Xi clarified that we all need to ensure that the Belt and Road Initiative and the AU Agenda 2063, along with the UN 2030 Agenda for Sustainable Development and African countries' development programs, better complement each other.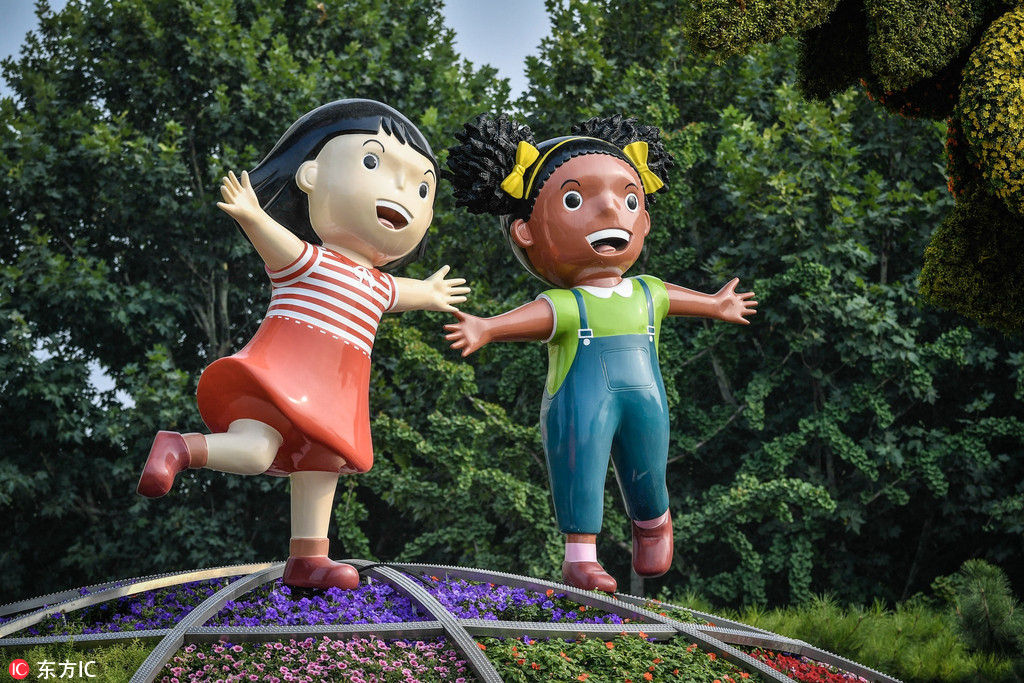 The Strong Participation of African States in the Belt and Road Initiative
As of September 6, 2018, China has signed memorandums of understanding (MoUs) with 37 African countries and the AU, on jointly developing the Belt and Road, according to an official with China's National Development and Reform Commission. This means near unanimity among African leaders on the importance of the Initiative, and of the benefits, they will all be able to share it.
Many African countries have already benefited from this B&R Initiative, including Kenya, Ethiopia, Djibouti, Egypt, and other countries, especially through giant infrastructure projects.
This consensus is evident not only at the government level but also at the level of African research centers and universities, which have praised the BRI in their research and have been invited to participate in it.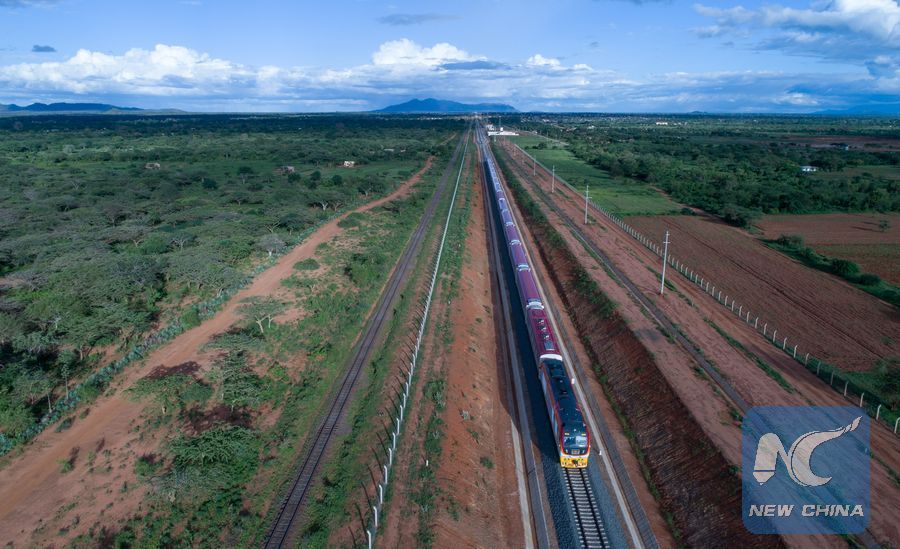 The Harmony of the Belt and Road Initiative with the AU Agenda 2063
The Africa Agenda adopts fundamental principles based on the quest to bring prosperity to Africa, based on inclusive growth and sustainable development.
The roadmap for Africa Agenda 2063 is toward integrating and politically uniting Africa under the principles of good governance, democracy, respect for human rights, justice, and the rule of law.
This Agenda aims to develop Africa to enjoy peace and security while maintaining its strong cultural identity, common heritage, values, and ethics.
Africa intends to better respond to the demands of its peoples and derive its strength from the power of its peoples, especially women and youth.
Africa must be an influential global partner.
The Belt and Road Initiative is in complete harmony with the AU Agenda 2063, with the BRI also based on the concepts of peace, cooperation, openness, mutual benefit, common gain, mutual political trust, economic integration, and cultural tolerance.
The Initiative also aims to improve global governance and the globalization process, while providing equal opportunities for all to achieve prosperity and growth.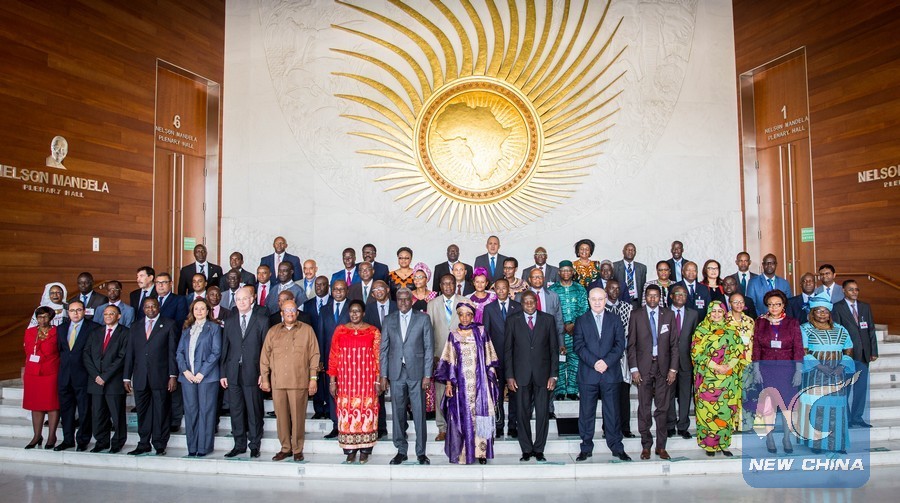 China Is a True Supporter of AU Agenda 2063
The Africa Agenda includes pioneering projects to be implemented in its first 10 years, including linking African countries through high-speed railways that support free moves of the African citizens through the issuance of a single African passport, establishing an African  Free Trade Area to support intra-trade, along with the establishment of a unified electronic network for Internet service, connectivity and business transactions, and support for financial institutions to enable them to meet the investment and trade requirements according to global regulations.
China is the largest infrastructure investor in Africa, already establishing several railway lines: for example, China has funded and constructed the railway connecting the Kenyan capital with the port of Mombasa, begun to build a new line linking Uganda, Burundi, and South Sudan, and financed a railway link between Tanzania and Zambia, among many other projects.
As for air connectivity, the African continent has suffered severely from a lack of air links, for instance, requiring travel to France first to reach nearby African countries; but now, Ethiopia, with the support of China, has been able to develop its civil airlines to become a regional civil aviation hub.
In terms of ports, China has established and renovated many African ports, including the ports of Mombasa, Lamu, Dar es Salaam, Lagos, and many others, which support intra-African trade and trade with the world.
China has set up many industrial zones in African countries to transfer its vast experience and encourage investment, seeing great strides in the rate of investment to countries such as Egypt and Ethiopia, while many countries, such as Mauritius, have also achieved great strides in average per capita income.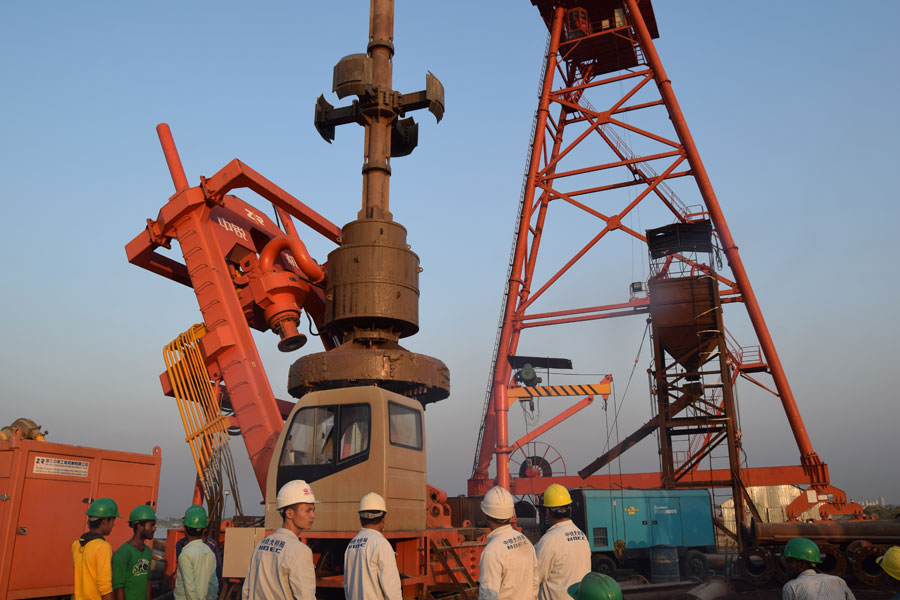 China's Financial Institutions a Key Supporter of Investment in Africa
During the 2018 FOCAC Summit in Beijing, President Xi pledged that China will implement eight major initiatives with African countries in the next three years and beyond, covering fields such as industrial progress, infrastructure connectivity, trade facilitation, and green development. During a period when the African continent has suffered from lack of investment and high costs of international lending, China is providing the necessary financing for vital investments.
The Belt and Road Initiative has been able to give impetus to investment in Africa through its participation in financial institutions, such as the Asian Infrastructure Investment Bank (AIIB) with capital of $ 100 billion, the Silk Road Fund with capital of $ 40 billion, as well as the China Development Bank (CDB), the Agricultural Bank of China, China Export-Import Bank (EXIM), and the New Development Bank of the BRICS countries.
There is no doubt that the timely provision of these investments, along with China's confidence in the ability of African countries to grow and achieve high levels of production, has supported the development plans of African countries.
Finally, the BRI proves day by day that the outcomes are huge, and the future bright, arising out of its correct principles which can fit with any regional agenda similar to Africa Agenda 2063.
Hisham AbuBakr Metwally (First Economist Researcher at the Central Department for Export & Import Policy, under Egypt's Ministry of Foreign Trade and Industry)