Boosting Domestic Demand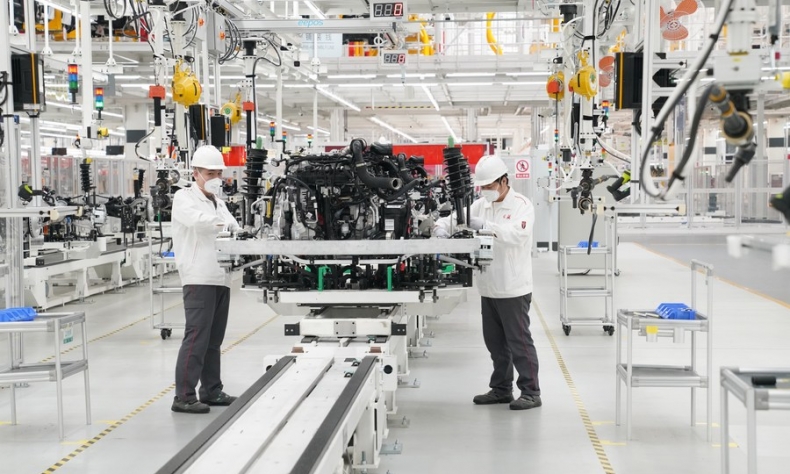 While setting the direction for China's economic development in 2023, the Central Economic Work Conference will generate a far-reaching impact on the world economy as a whole.
At the Central Economic Work Conference held on December 15-16, 2022, President Xi Jinping delivered a speech that recapped the Chinese economy in 2022 and charted its course for 2023. The conference was the first of this kind after the Communist Party of China convened its 20th national congress, and bore extra importance as it came at a time when countries around the world are endeavoring to shake off the lingering impact of COVID-19 and reboot their economies. While setting the direction for China's economic development in the new year, the conference will generate a far-reaching impact on the world economy as a whole.
Based on an objective analysis of the achievements China has made and the multitude of risks and challenges it faces, the conference concluded that China should prioritize stability while pursuing progress in economic development during 2023. With this understanding, it set China's fiscal and monetary policies, policies for industries and science and technology development, as well as social policies.
Strategic vision
At the conference, Chinese leaders showed a clear understanding that in approaching an issue as complex as the national economy, priorities must be set and key problems addressed first. Five priority areas were identified, with prominence given to restoring and increasing consumer spending.
During the past three years, volatilities of the international landscape and the raging COVID-19 pandemic dealt a heavy blow to the global economy. China was not totally immune to the economic headwinds, and its consumer spending was dampened. To bring the economy back on a fast development track, it is important to boost consumption.
In 2022, many parts of China imposed large-scale lockdowns to contain a strong resurgence of COVID-19 cases. As people were confined to their homes for extended periods of time, they spent less, and the economy suffered as a result. In the first three quarters of 2022, China's GDP grew 4.8, 0.4, and 3.9 percent, respectively, year on year, and the country's total retail sales of consumer goods went down 4.6 percent year on year in the second quarter. The rise of consumer spending lagged behind economic growth, and consumption contributed less to the country's economic growth. It is of note that during the second quarter, total retail sales of consumer goods dropped 2.7 percent from the first quarter. Consumption substantially dragged economic growth in the quarter.
This situation is the result of global changes at a scale unseen in a century compounded by a rare pandemic. It is arguably no small feat for the Chinese economy to achieve steady recovery last year amid such difficulties.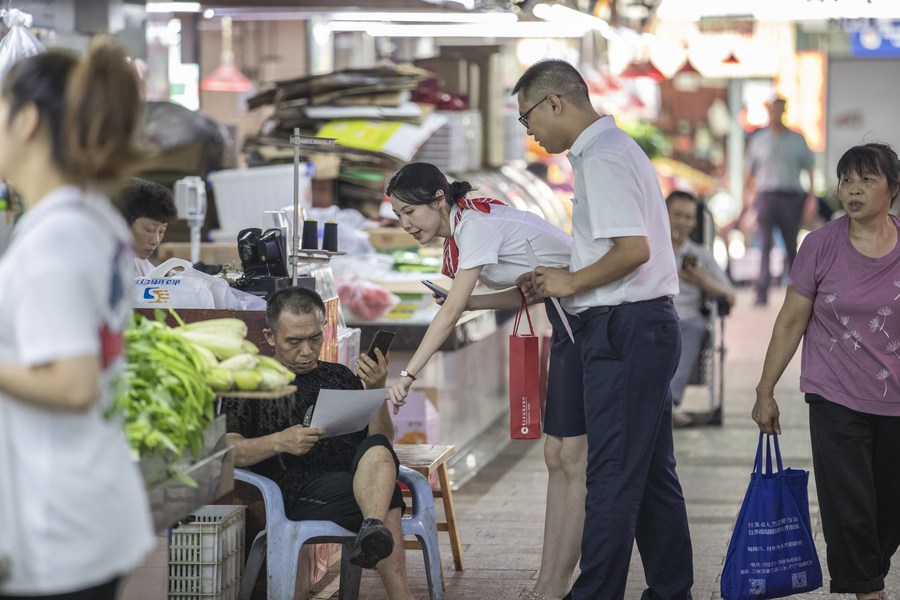 The world economy is predicted to slow down remarkably in 2023. As a result, external demand for China is likely to further shrink. During the past year, the U.S. and European countries substantially tightened their monetary policies to curb ballooning inflation. In December, the U.S. Federal Reserve raised interest rates by another 50 basis points, following a string of four 75-basis-point hikes. Still, the inflation level in the U.S. is far from what the Fed would like to see. Wage increases are in particular pushing inflation higher in Western countries, forcing their central banks to further tighten monetary policies. This may cause economic recession and stifle consumer demand in these countries. China's foreign trade would suffer as a result as well.
In fact, Chinese imports and exports have already been affected. In January 2022, China's exports expanded 24.1 percent year on year, whereas the figure fell to 5.7 percent in September. If world economic growth further declined in 2023 as forecast by most economists, China's foreign trade would continue to slow down; its economic growth hence has to rely more on domestic consumption.
The year 2023, falling in the middle of the 14th Five-Year Plan period (2021-25), is of critical importance. Despite the many difficulties facing the Chinese economy, several factors lay a solid foundation for boosting domestic consumption, including the colossal size of the Chinese economy and market, high household savings rate, and strong demand for high-quality products and services.
China is now transitioning from an upper-middle-income country to a high-income country. Most high-income economies are consumption-driven. Expanding domestic consumption hence meets the need of China's economic development.
Effective implementation
When shifting toward a consumption-driven development model, the Chinese economy has to readjust and recalibrate various aspects. Under the current challenging circumstances, special attention should be paid to the following issues.
Increasing job opportunities and incomes is the basis for expanding domestic consumption. Purchasing power is the driving force for growth in consumption. As 80 percent of household income comes from salaries in China, employment is essential for driving consumption. Over the past three years, COVID-19 dealt an especially heavy blow to the services sector and small and medium-sized businesses, which created the most job opportunities.
When devising economic policies, the government should pay special attention to these businesses and support them in terms of taxation, financing, and labor policies. Concrete measures should be taken to foster an enabling business environment.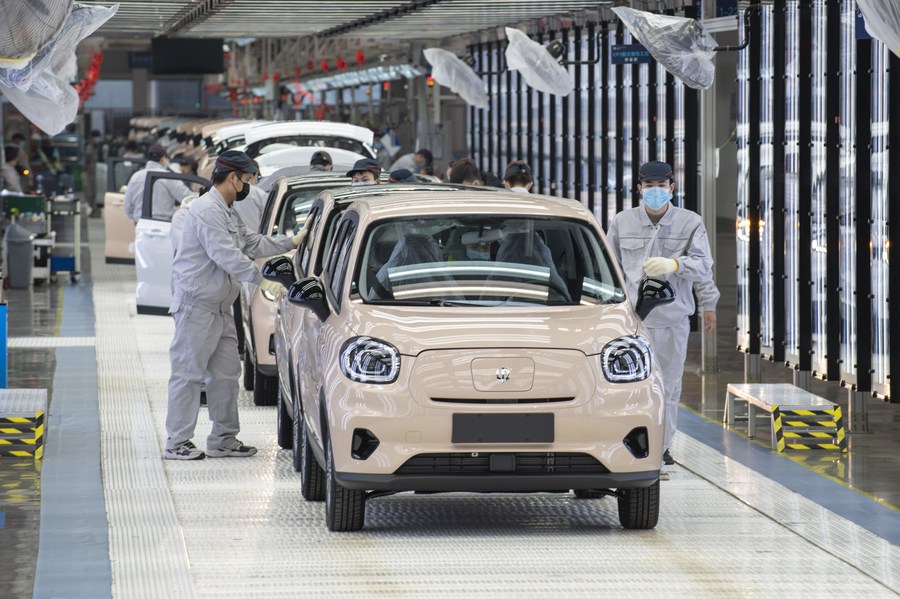 As China strives for economic upgrading and high-quality development, it needs high-quality consumption. One enabler is new-energy vehicles, which will eventually replace fossil fuel-powered cars and set the stage for new business forms. For this reason, China should encourage its consumers to buy new-energy vehicles and reduce purchase restrictions.
Artificial intelligence, virtual simulation, and blockchain technologies are giving rise to new forms of business, such as those providing remote medical care, online exhibitions, and food safety tracking. They help make medical services more accessible, reduce operational costs, and close gaps in food safety supervision.
In boosting consumer spending, China should fully leverage the role of platform companies. China hosts a number of world-class platform companies, which have placed the country in a leading position globally in the Internet economy. With these platforms, sales and payment can be made online, and goods are delivered to consumers' doorway, bringing great convenience to people's daily life.
Platform companies also harness user data to reveal people's spending habits, and provide reference for businesses to develop and launch new products and services to satisfy consumers' emerging demand. While supporting such companies, the government must step up supervision on them to protect consumers' private information and property.
China has undergone remarkable socio-economic progress over recent decades, but problems, such as high housing prices, the income gap, and urban-rural divide in public services, are eroding consumer confidence and inhibiting spending. This can only be solved by introducing better policies to promote balanced development in different regions, common prosperity, and equitable access to public services. Financial reform should also be advanced to develop more financial products that meet people's needs.
Obviously, China has many advantages in boosting domestic consumption. As the impact of COVID-19 is fading away, consumption potential will be unleashed. It should be noted that due attention should be given to sustainability to avoid overdraft on residents' spending power. For instance, the government should guard against price volatilities of housing and other durable goods, and forestall major financial risks.
The latest Central Economic Work Conference decided to better coordinate the supply-side structural reform with endeavors to expand domestic demand, create effective demand through high-quality supply, and support expansion of domestic demand through various means and channels. If fully implemented, these measures will create new opportunities for domestic and international companies and enable the Chinese economy to deliver heartening results despite anticipated challenges.