China-EU Partnership: Shaping the World of Tomorrow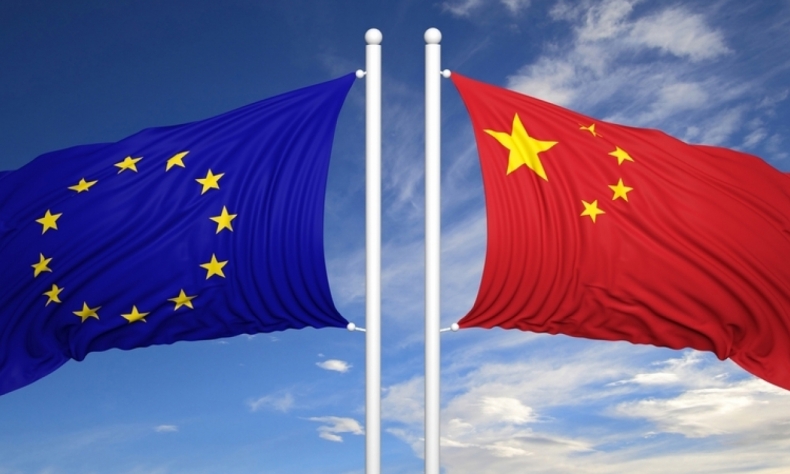 The display of solidarity between China and the EU during the pandemic has greatly enhanced trust between the two sides, and laid the foundation for greater post-Covid-19 cooperation.
Following the EU-China summit held via video conference on June 22, President of the European Commission Ursula von der Leyen, underlined the importance of the two sides coming together to strengthen bilateral relations.
"It is not possible to shape the world of tomorrow without a strong EU-China partnership," she said.
Ursula von der Leyen added that the EU is ready to "accelerate" crucial areas of cooperation with China, and is "committed to making swift and substantial progress."
Chinese President Xi Jinping affirmed China's readiness to work more closely with the EU, and for relations to grow stronger and to greater heights following the defeat of COVID-19.
"Together, China and the EU will make their comprehensive strategic partnership one of global significance," a Chinese embassy statement confirmed.
Important partners
Earlier this year, China and the European Union celebrated the 45th anniversary of diplomatic relations, established on May 6, 1975.
To mark the occasion, EU ambassador to China Hans Dietmar Schweisgut, along with ambassadors from the EU's 27 member states, issued a joint communiqué reflecting on the successful partnership that the two sides have forged over the years.
"We have come a very long way since 1975," the statement read. "We cooperate in more areas than ever before, including political, economic, financial, scientific, educational and cultural."
Forty-five years ago, trade between China and the EU was miniscule. The EU used to be China's largest trading partner for years, and China is the EU's second largest trading partner. In normal times, the two sides collectively engage in over US$2 billion of trade per day.
As signatories to the Paris Climate Accords, the Iran Nuclear Deal, and other landmark international agreements, China and the EU have proven integral allies in strengthening multilateralism and the rules based international order.
During the 22nd EU-China summit, Charles Michel, President of the European Council, noted the importance of continued EU-China cooperation.
"EU-China relations have evolved in recent years. Our economic interdependency is high, and we must work together on global challenges like climate action, meeting the Sustainable Development Goals or dealing with COVID-19."
"Engaging and cooperating with China is both an opportunity and necessity," he added.
Viewed within the wider geopolitical parameters of growing US-China tensions, Michel's comments were likely intended for leaders in Washington as much as those in Beijing.
EU Sinatra doctrine
In recent months, Washington has increased pressure on EU leaders to follow in its footsteps in taking a much more adversarial position towards China.
Addressing EU leaders during the Copenhagen Democracy, US Secretary of State Mike Pompeo, urged EU leaders to effectively choose a side.
"The choice isn't between the United States [and China]" he said. "It's between freedom and tyranny."
The EU, however, appears to have no appetite for entangling itself in a new Cold War.
Josep Borrell, High Representative of the European Union (EU) for Foreign Affairs and Security Policy, has repeatedly stated that the European Union should pursue its own way, rather than ally with any side.
"We don't have to choose [between the US and China]," he said. "Some people would like to push us to choose, but we don't have to choose, it has to be like Frank Sinatra's song, My Way".
In navigating the rough seas of geopolitics, "the EU's own interests and values should be our compass," Borrell added.
Advancing China-EU relations
Leaders on both sides of EU-China summit recognized that while they may not see eye-to-eye in all instances, the desire for greater cooperation in areas of shared interest is essential to realizing their respective goals and combatting global challenges.
"There is no conflict of fundamental interests between China and Europe," said President Xi.
"Cooperation far outweighs competition, and consensus far outweighs disagreement."
In response to the world's greatest health crisis since the end of the Second World War, China and the EU agree on the fundamental need for cooperation, mutual support and solidarity.
At different stages of the pandemic, there has been reciprocal assistance between China and Europe. The EU supported China when it was fighting the outbreak at the beginning of the year with generous donations of much-needed equipment. And when Europe's healthcare system was in danger of becoming overwhelmed in March, China sent essential supplies and teams of medical experts.
The display of solidarity between China and the EU during the pandemic has greatly enhanced trust between the two sides, and laid the foundation for greater post-Covid-19 cooperation.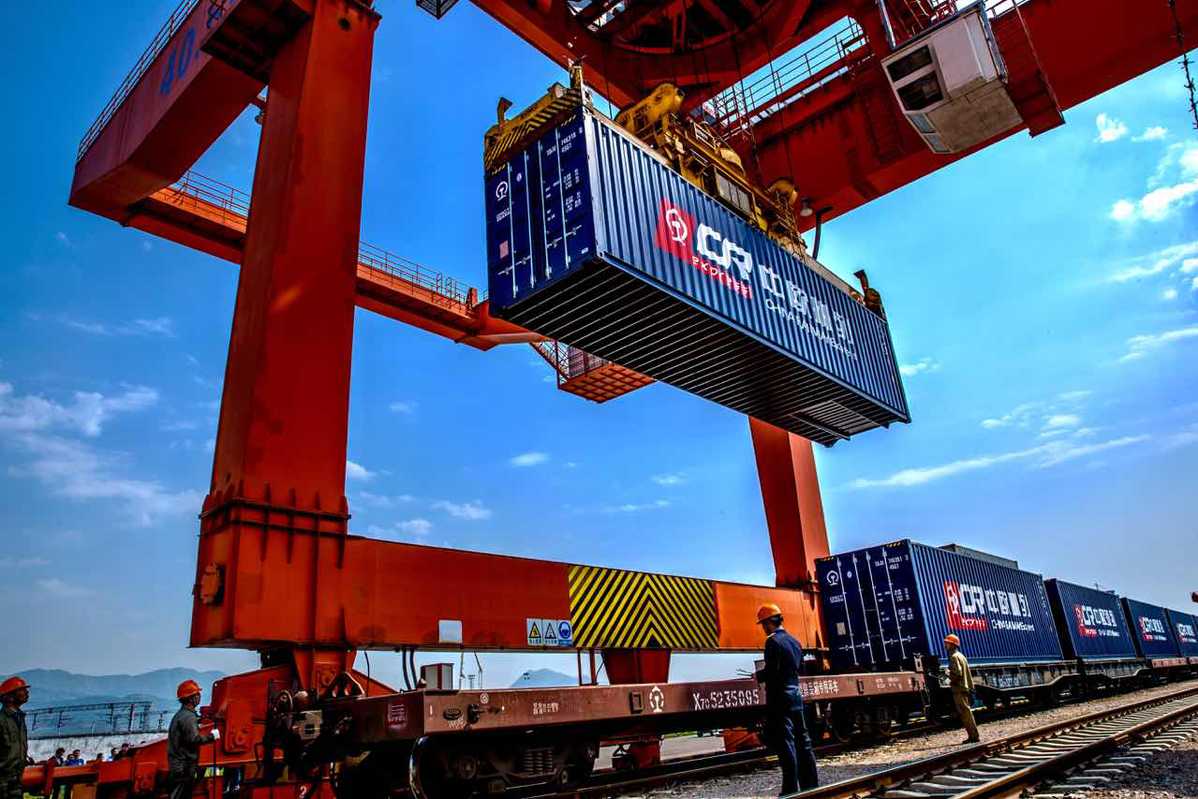 China and the EU both expressed desire to work within multilateral frameworks in order to protect and promote the rule-based international order.
President Xi said China will work with the EU to step up coordination and cooperation on major regional and international issues, strengthen dialogue and collaboration on global public health governance, and jointly build a global community of health for all.
EU leaders, meanwhile, confirmed that Europe stands ready to enhance coordination and cooperation with China on public health security, climate change, sustainable development, third-party cooperation in Africa, and other major issues within UN, WTO, and G20 frameworks.
China and the EU have shown to be important partners in tackling climate change, and expressed a willingness to lead the way in underpinning global economic recovery efforts with green and sustainable solutions. The two sides have also reiterated their common stance in upholding multilateralism in the current hard times of both the unprecedented public health crisis and the most severe recession since the Great Depression in 1930s.
As two major forces, two big markets and two great civilizations, China and Europe have the capacity to serve as the "twin engines" for world economic recovery. Both sides have pledged to advance negotiations for an ambitious bilateral trade agreement and will remain in close contact to further efforts towards this end.
The much awaited Leipzig summit between Europe and China in which leaders are expected to discuss furthering bilateral relations has been postponed until the pandemic is brought under control. With both sides eager to reschedule a date before the years end, it is expected that German Chancellor Angela Merkel, holding the Presidency of the Council of the EU, will lead her European counterparts during discussions.
Under Merkel's leadership, Germany has repeatedly rebuffed pressure from Washington and signaled a resolute commitment to expand economic cooperation and uphold multilateralism. The German leader has also vowed to spend most of her political energy during the presidency on rallying member states around a joint economic rescue plan following the devastating impacts of the coronavirus.
At a recent press conference, Merkel acknowledged the difficulty of uniting EU member states to talk with one voice with regards to China, but stated "We should develop a policy that reflects our interests and values."
Despite political differences, the German leader asserted that Europe and China "share common interests" and will continue to work together as "economic partners."