China-Europe Relations and the Future of Globalization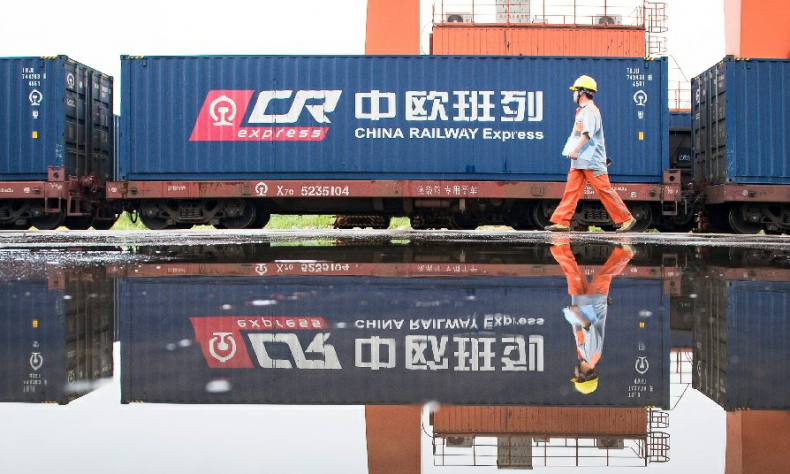 China and the EU share a great responsibility to uphold the global free trade system and other forms of multilateral cooperation, especially on achieving sustainable development and meeting the Paris agreement targets.
Geopolitics and other external factors are putting a strain on China-Europe relations and contributing to an overall deglobalization trend, an international forum held in central Beijing last week, was told.
Amid a Covid-19 resurgence in China's financial capital and military conflict in Europe, business leaders, scholars and the heads of over 20 diplomatic missions, gathered to discuss trends and challenges facing China-Europe relations at the eighth annual China and Globalization Forum.
Cui Hongjian, a senior research fellow and director of the Department of European Studies at the China Institute of International Studies, said that the Covid-19 pandemic and the Ukraine crisis, in particular, are strengthening a tendency toward deglobalization.
"This year, we have to face a situation of not only the Covid-19 pandemic, but also more and more of the geopolitical impact on globalization and China-Europe cooperation," he said.
The Covid-19 pandemic was generally recognized as affecting people-to-people exchange and, in the process, limiting business cooperation and diplomacy. But, the biggest challenge, speakers agreed, was the impact of geopolitical factors, exacerbated by the crisis in Ukraine.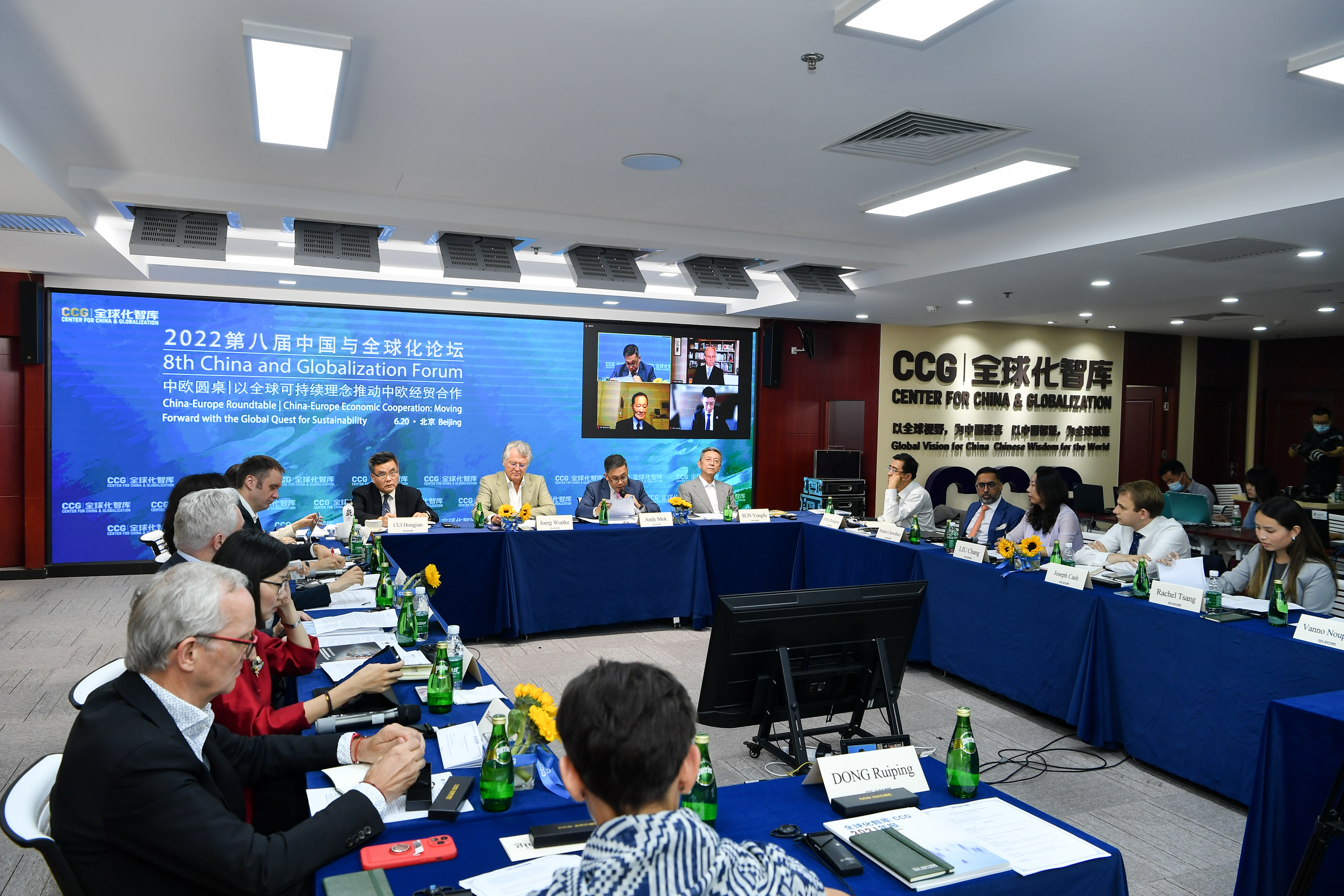 The Ukraine factor
"The effects of the war in Ukraine cannot be underestimated," said Jens Hildebrandt, Chief Representative of the Delegation of German Industry & Commerce in Beijing. Hildebrandt pointed to the German Chancellor's decision to radically reduce reliance on Russian gas – a move underscoring that geopolitical factors are now beginning to take precedence over economic considerations.
"It's really the first time for many decades that we see German people, German politicians, and the German economy, willing to suffer economic costs for reducing dependency on Russia in this case," Hildebrandt said.
This all reflects very much on the discussion with regard to China-Europe cooperation, Hildebrandt added, noting that the German government is currently working to develop a new China strategy. "When looking at the new China strategy, I think the government will very much look at the topic of dependency… and diversification," he said.
Indeed, during a keynote address to Davos last month, the German Chancellor called for reducing the country's strategic dependence and pursuing a strategy of "diversification". Scholz went on to criticize Beijing over what he termed "human rights abuses," adding that German companies should do more to diversify their supply chains and export markets.
"History is at a turning point," Scholz said, stressing that "the answer has to be diversification – for politics and business alike."
While the German leader warned that any move away from globalization will cause more harm than good, his call for closer cooperation with the "world's democracies" was seen as a move away from Germany's long-standing pragmatism toward something resembling ideological-based trading blocs.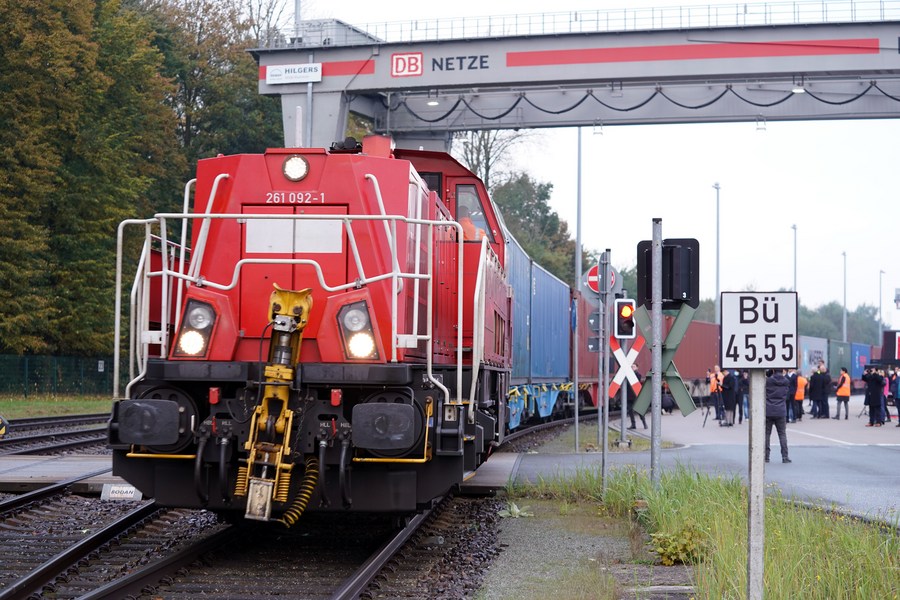 Joerg Wuttke, President of the EU Chamber of Commerce in China, expanded on this idea. Addressing the Center for China and Globalization forum he said, geopolitical factors may result in companies bringing facilities and supply chains closer to home – "nearshoring" – and perhaps even "friend shoring," whereby companies choose partners in countries based on political factors.
On the latter phenomenon, Wuttke said that rather than business decisions being informed by purely economic factors, such as 'Where is the biggest market?', companies are increasingly being forced to consider political elements, asking: 'Where is a friendly country?' and 'Where is a country that I don't get criticized for investing?' Of course, he said, this is uneconomical "because companies should focus on where business makes more sense, but it is a simple matter of fact" in today's increasingly fragmented international landscape.
Notably, the crisis in Ukraine was said to be exacerbating geopolitical trends that were already underway. Indeed, Feng Zhongping, Director of the Institute of European Studies at the Chinese Academy of Social Sciences, noted that China-EU relations started to become more complex in early 2019.
"Before Joe Biden, and before Putin launched the special military action, European countries already [viewed] China as a systemic rival," he said, referring to the EU Joint Communication which labeled China as a cooperation partner, economic competitor, and a systemic rival.
Now, amid the situation in Ukraine, Hildebrandt added that the focus has "very much shifted toward the latter," adding that advancing economic cooperation between the two is going to be challenging.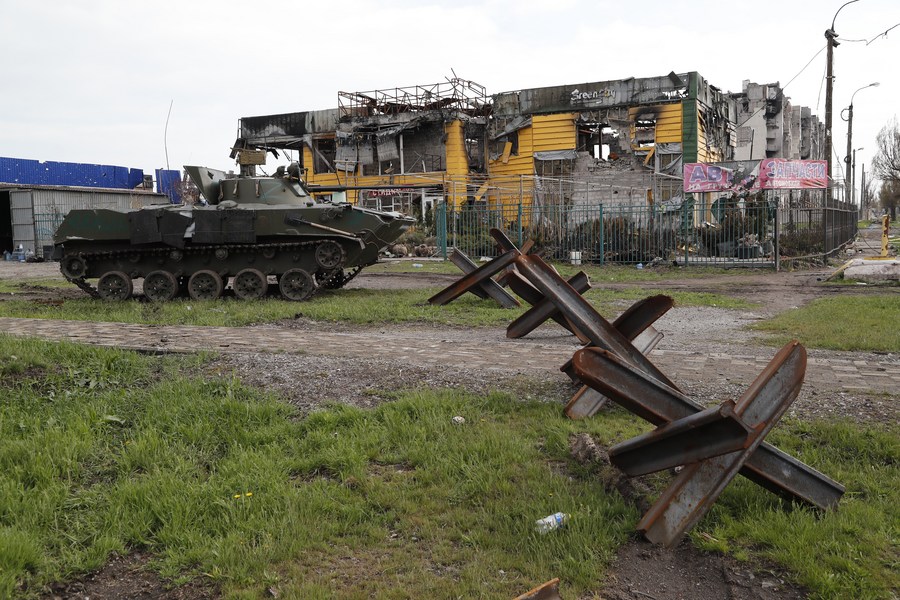 The Zoom factor
The Covid-19 pandemic was cited as another escalating factor in the decline of China-EU relations and broader deglobalization trend. In particular, the lack of face-to-face communication between political leaders was said to be harming diplomacy and contributing to a widening of the 'trust gap'.
Virtual dialogue – the so-called 'Zoom factor' – is no substitute for in-person diplomacy, Feng said, adding, "If we can do diplomacy through video, then why do we send our envoys to other countries to stay there for years?"
Underscoring the importance of in-person diplomacy and political dialogue, he continued: "One European ambassador told me, leaders spend three days, sometimes weeks traveling to another country, and the most valuable moment is three minutes, it not three days. It's in the corridor, even without interpreters… they stand face to face, and that's what makes the three-day visit successful."
To remedy this situation, speakers on both sides recommended stepping up diplomatic communication and encouraging business people to maintain cooperation. China and Europe are each other's number one trading partners and as such share many common interests, the conference was told.
Moreover, as the world's second and third-largest economies, China and the EU share a great responsibility to uphold the global free trade system and other forms of multilateral cooperation, especially in achieving sustainable development and meeting the Paris agreement targets.