China-US 13th Round of Trade Talks: What to Expect?
With the US economy appearing to be on the brink of recession, and the US presidential elections taking place in a little over a year, President Trump is facing significant pressure to get a deal done.
The Chinese trade delegation led by Vice Premier Liu He, have arrived in Washington ready to begin the 13th round of China-US high-level economic and trade consultations on October 10. For the first time since talks stalled in July, Vice Premier Liu will sit down with US Trade Representative Robert Lighthizer and Treasury Secretary Steven Mnuchin in an effort to de-escalate the on-going trade dispute and improve bilateral relations.
The trade fallout between the world's two largest economies is already weighing heavily – not only on bilateral relations and the two countries respective economies – but on the global economy also. The incoming European Central Bank President, and former Chairman of the International Monetary Fund, Christine Lagarde, has noted that the trade war is weighing "like a big, dark cloud on the global economy". Ms. Lagarde confirmed that as a direct result of the tariffs already imposed on each other's goods, global economic growth in 2020 is expected to fall by 0.8 percent.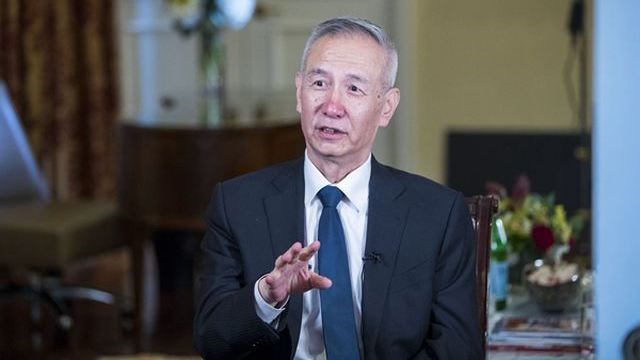 This figure is likely to grow much higher if the US economy falls into recession which is looking increasingly likely. In August, a key predictor of future economic activity – the yield curve – inverted for the first time since the global financial crisis in 2008. This so-called recession "warning light" sent shockwaves around the world given that the last seven times this index has inverted, a recession has followed within 24 months. A recent report by the Institute for Supply Management issued another bleak warning: manufacturing activity in the US has fallen for the second consecutive month, and is now at its lowest level in over a decade.
With the US economy appearing to be on the brink of recession, and the US presidential elections taking place in a little over a year, President Trump is facing significant pressure to get a deal done. Ben Steil from the Council on Foreign Relations, noted "this is probably the last best hope for the administration to get a deal done before the election next November." James Lucier, from Washington policy advisory firm Capital Alpha Partners, described the next round of talks as "make or break". The policy advisor added that, a deal "doesn't need to be completely done" but said both sides must show a "willingness to get something done by the end of the year".
A possible interim deal?
A grand deal has always remained out of reach as long as the Trump administration demands fundamental changes to China's economic model. Vice Premier Liu confirmed earlier this month that in the upcoming talks China will not discuss matters of industrial policy. That being said, China's top diplomat, Foreign Minister Wang Yi, reiterated that China hopes for a positive outcome from the new round of trade talks.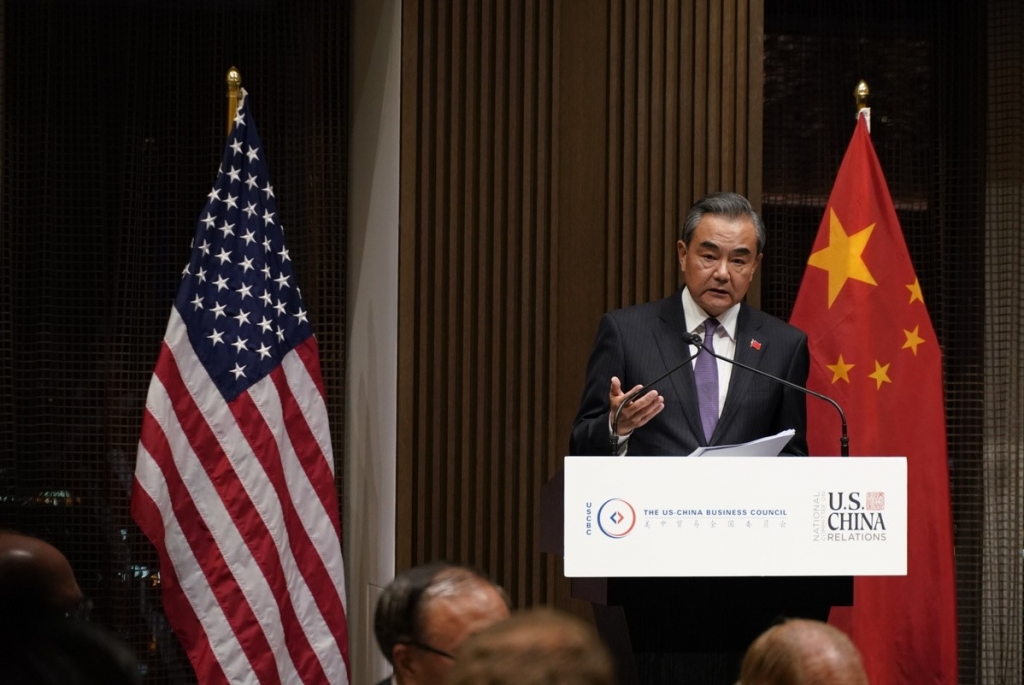 Analysts and commentators have recently speculated upon the possibility of an interim deal – or mini deal – being forged between the two countries. Encouragement for such a deal was given when the US president appeared to have softened his position from demanding an all-encompassing comprehensive trade deal. Trump recently told reporters "a lot of people are talking about it, I see a lot of analysts are saying an interim deal… it's something we would consider, I guess."
Those familiar with the trade talks noted that an interim deal could include the US rolling back some existing and postponing future tariffs as well as easing restrictions on telecommunications giant Huawei in exchange for China committing to buy large quantities of American agricultural products. An interim deal – whatever the particulars may be – would certainly represent a step in the right direction and act as a starting point in an effort to repair relations.
A senior White House official has since poured cold water on this idea stating that the US is "absolutely not" considering an interim deal.
One step forward, two steps back
Since the trade dispute began in July 2018, the US-China relations can be summed up simply as one step forward, and two steps back.
Back in May, when the two sides held trade talks in Beijing, US Treasury Secretary Steven Mnuchin said discussions were "productive" and confirmed that negotiations would continue in Washington the following week. President Trump described the negotiations as going "very well" and added that "we're getting close to a very historic, monumental deal". Days later, Trump accused Beijing of reneging on its commitments and moved to increase tariffs on $200 billion worth of Chinese goods from 10 percent to 25 percent.
In the lead-up to the upcoming trade talks, this negative trend has continued.
One step forward: In early September Beijing accepted Washington's offer to participate in the 13th round of trade consultations. As a gesture of goodwill and in an effort to begin discussions on the right footing, China extended an olive branch by reversing tariffs on a batch of US products and further exempting the goods from future tariffs for one year. In response the Trump administration delayed planned tariff increase from 25 to 30 percent on $250 billion worth of Chinese goods until October 15. Washington further announced it would allow tariff-free imports of some Chinese products necessary for the assembly of Apple Inc's Mac Pro and China introduced waivers for several of its state and private companies, allowing them to purchase US pork, soybeans, and other agricultural products, without tariffs.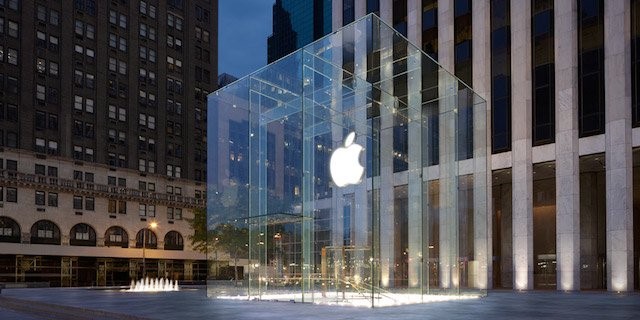 Two steps back: Just as tensions showed signs of cooling, the US president – in true Trumpian fashion – quickly reignited tensions again with his inflammatory rhetoric. Speaking on the White House lawn, Trump warned "if they [Beijing] don't do what we want, we have tremendous, tremendous power". In a separate incident, Trump labelled China "a threat to the world". To observers, the President's choice of language has left little hope that the US is planning on entering negotiations in the spirit of cooperation and mutual respect.
In the week leading up to negotiations, the Trump administration increased tensions further. The US Commerce Department added 28 Chinese public security entities and high-tech companies to the so-called "Entity List", effectively banning the targeted Chinese businesses from doing business with US companies. Matthew Goodman, a senior advisor at a Washington based think-tank observed that the move will likely "complicate the discussions". Visnu Varathan, head of economics and strategy at Mizuho Bank noted that "the means (and presumable) motives for acrimony in US-China relations are outpacing the options and ability to find solutions/compromises to arrive at a deal."
Just two days before trade discussions were set to begin, the US further hindered the chances of two sides reaching a compromise by slapping visa restrictions on Chinese officials. A former US trade representative to China, Jeff Moon, commented that the recent events have signaled a "turning point" in bilateral relations and will significantly make it more difficult to achieve a resolution. "For the first time" Moon went on "politics, rather than economics, are front and center in the trade discussion".
Given the past weeks turn of events, many observers have significantly reduced their expectations of the upcoming trade discussions resulting in a positive outcome.