COVID-19 Cooperation Lays Path for Stronger China-Africa Ties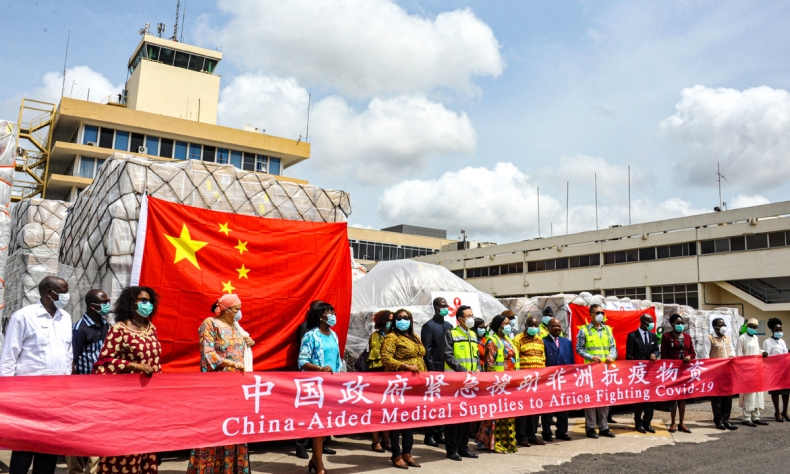 In the face of the world's greatest public health crisis since the end of the Second World War, China and Africa have stood shoulder to shoulder with each other, and enhanced solidarity, friendship and trust.
Times may be tough right now, but a bright future for China-Africa relations lies ahead.
That was the message that emerged from the Extraordinary China-Africa Summit on Solidarity against COVID-19, held via video link last week.
President Xi Jinping welcomed African heads of state to the online summit, and in a keynote speech, called on China and Africa to defeat the novel coronavirus with solidarity and cooperation.
Xi pledged that China will continue to do whatever it can to support Africa in the fight against COVID-19, and will remain committed to furthering the positive development of China-Africa relations.
"Let me reaffirm China's commitment to its longstanding friendship with Africa," Xi said. "No matter how the international landscape may evolve, China shall never waver in its determination to pursue greater solidarity and cooperation with Africa."
Cooperation on fighting pandemic
President Xi underscored that in the face of the world's greatest health crisis since the end of the Second World War, China and Africa have stood shoulder to shoulder with each other, and enhanced solidarity, friendship and trust.
"China shall always remember the invaluable support Africa gave us at the height of our battle with the coronavirus," Xi said. "In return, when Africa was struck by the virus, China was the first to rush in with assistance and has since stood firm with the African people."
As early as March, China dispatched teams of medical experts to some of the hardest hit African nations — including Nigeria, Zimbabwe, DRC, Ethiopia, Burkina Faso, Sudan, Djibouti and Cote d'Ivoire.
Meanwhile, Chinese medical experts have shared their knowledge with counterparts from more than 30 African countries through online webinars, according to the Africa Centre for Disease Control and Prevention (CDC).
China has delivered an estimated US$280 million of coronavirus crisis-related aid and support to Africa — with many generous donations coming from private individuals and the businesses community.
A recent shipment form billionaire Jack Ma, included 4.6 million masks, 500,000 swabs and test kits, 300 ventilators, 200,000 sets of protective clothing and face shields, 2,000 temperature guns, and 100 body temperature scanners.
To assist Africa in its ongoing battle against COVID-19, China has committed to supplying the continent with 30 million testing kits, 10,000 ventilators, and 80 million masks each month.
Xi announced that China will begin construction of the Africa CDC headquarters ahead of schedule this year, and promised that African countries would be among the first to benefit from a Chinese developed vaccine once complete.
"We pledge that once the development and deployment of COVID-19 vaccine is completed in China, African countries will be among the first to benefit," Xi said.
In a notable display of solidarity, Beijing pledged to write off all interest-free loans to African countries that are due by the end of this year, and will work with other members of the G20 to implement the Debt Service Suspension Initiative (DSSI).
In a joint communiqué, African leaders expressed their appreciation to both the government and people of China for their ongoing assistance and support throughout the pandemic.
"African countries express appreciation for China's substantial assistance for Africa's fight against COVID-19 and commitment to China-Africa solidarity against COVID-19," the statement read.
"African countries express profound gratitude and appreciation to the Chinese institutions and companies that have provided medical supplies and material assistance in the effort to combat the COVID pandemic."
Signatories on both sides acknowledged the correlation between public health issues and global peace and security — and committed to working ever closer in areas of mutual interest and concern.
"In accordance with the FOCAC spirit and long-term values cherished by both sides, we remain committed to extending mutual support on issues regarding each other's core interests and major concerns," they said.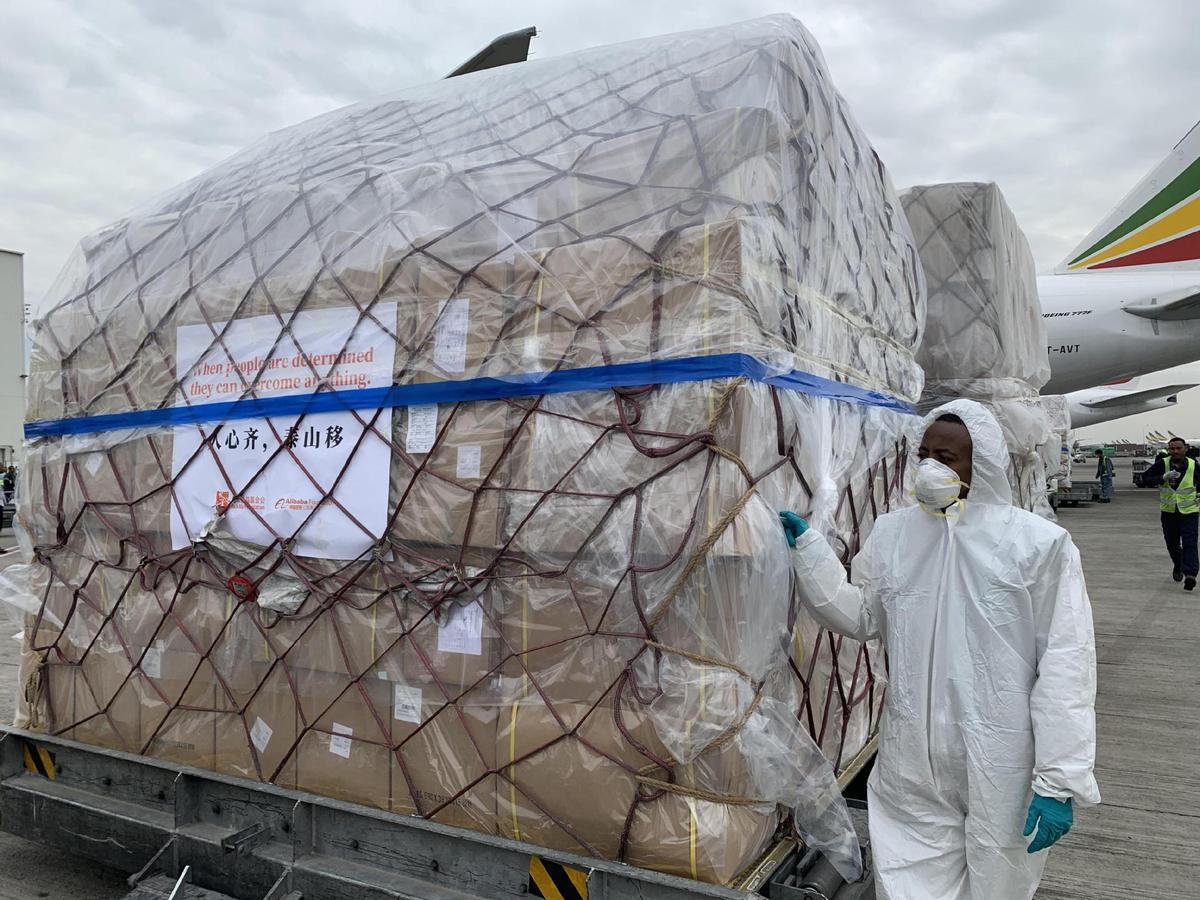 Post-pandemic cooperation
The Covid-19 pandemic, though a considerable challenge, is just one of the shared challenges facing China and African nations. Another major concern is the growing specter of unwanted foreign interference.
Addressing this concern, both sides expressed a resolute commitment to respect and support each other's sovereignty.
China said it "supports African countries in exploring development paths suited to their national conditions and opposes interference in Africa's internal affairs by external forces."
Similarly, the African bloc said it "supports China's position on Taiwan and Hong Kong, and supports China's efforts to safeguard national security in Hong Kong in accordance with law."
Commenting on the successful summit, Sheradil Baktygulov, an independent political analyst, explained that China and Africa have a long history in supporting each other in "the struggle against colonialism and imperialism."
In the 1950s and 1960s, Mao Zedong, Zhou Enlai and other leaders of the first generation of People's Republic of China, along with African leaders, laid the foundations for China-Africa cooperation. "The Extraordinary China-Africa Summit on Solidarity against COVID-19 has become one more platform for China-Africa cooperation," he said.
Looking beyond the pandemic, President Xi confirmed that China will "explore broader cooperation" with Africa in order to boost its development and revitalization ambitions — particularly in new business forms, including, digital economy, smart cities, clean energy and 5G.
Addressing the growing nationalist headwinds threatening supply chains and the international rules based order, China and African nations expressed their support for multilateralism and international institutions.
"We reaffirm the commitment to supporting multilateralism, opposing unilateralism, safeguarding the UN-centered international system, and defending international equity and justice," the joint communiqué stated.
Signatories called on the international community to build an open world economy, enhance macroeconomic coordination, and jointly keep global industrial and supply chains stable and unclogged.
President Xi closed his address to African leaders with a message of solidarity and hope. "I am convinced that humanity will ultimately defeat the virus, and that the Chinese and African people are poised to embrace better days ahead," Xi said.