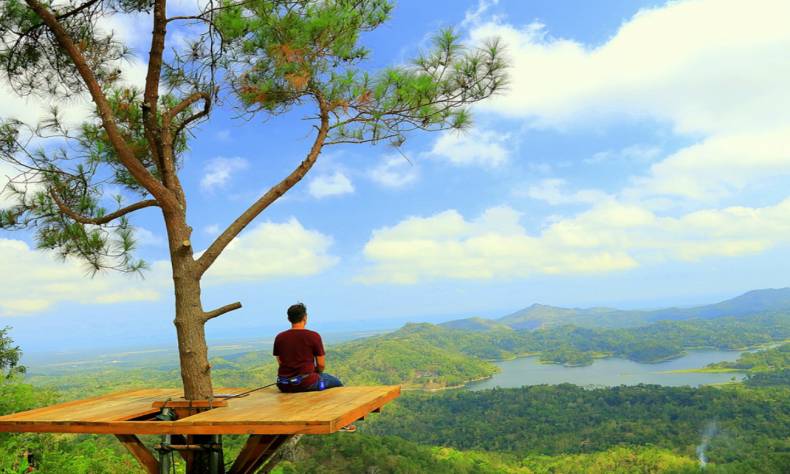 HENDY YUNIARTO: OBOR in the Eye of a Native Indonesian Teaching in China
Hendy Yuniarto, a 29-year-old Indonesian, carries the cultures mixed by the Indian and Pacific Oceans to China. His story shows mutual intelligibility between two millennial ancient countries.
By Yang Ruoxi
Indonesia: a beautiful land of a thousand islands, clear water, gorgeous sunsets, and the mysterious remains of the Borobudur Indonesians to aborigines. The power of the sea has shaped the glorious Javanese civilization.
Hendy Yuniarto, a 29-year-old Indonesian, carries the cultures mixed by the Indian and Pacific Oceans to China. His story shows mutual intelligibility between two millennial ancient countries.
Teaching: A comfortable way of communication
Yuniarto studied linguistics for five years at the Universitas Gadjah Mada in Yogyakarta. After graduation, he worked both as a lecturer and a journalist for the local newspaper in Yogyakarta, Suva, Indonesia. In 2015, he started to combine the verbal skills of a journalist with his enthusiasm and rigor for teaching, being selected by Beijing Foreign Studies University as a lecturer in Indonesian.
Yuniarto says, "being a journalist and a teacher have the same characteristic, that is, his knowledge must be very rich, such as language, culture, politics, etc". His hometown experience gave him enough confidence to become a college teacher of Indonesian language and culture, as well as a messenger of communication. "I want to contact you in a way that is comfortable for us all", Yuniarto says. "As long as my work is about language learning and cultural exchange, I will be very happy", he says.
Such rare enthusiasm got Yuniarto quickly into the systems of teaching. He said, "the more classes I teach, the happier I am. I expect a lot from my students and I hope that each of them can be proficient in Indonesian and understand Indonesian culture from the foundations of language proficiency".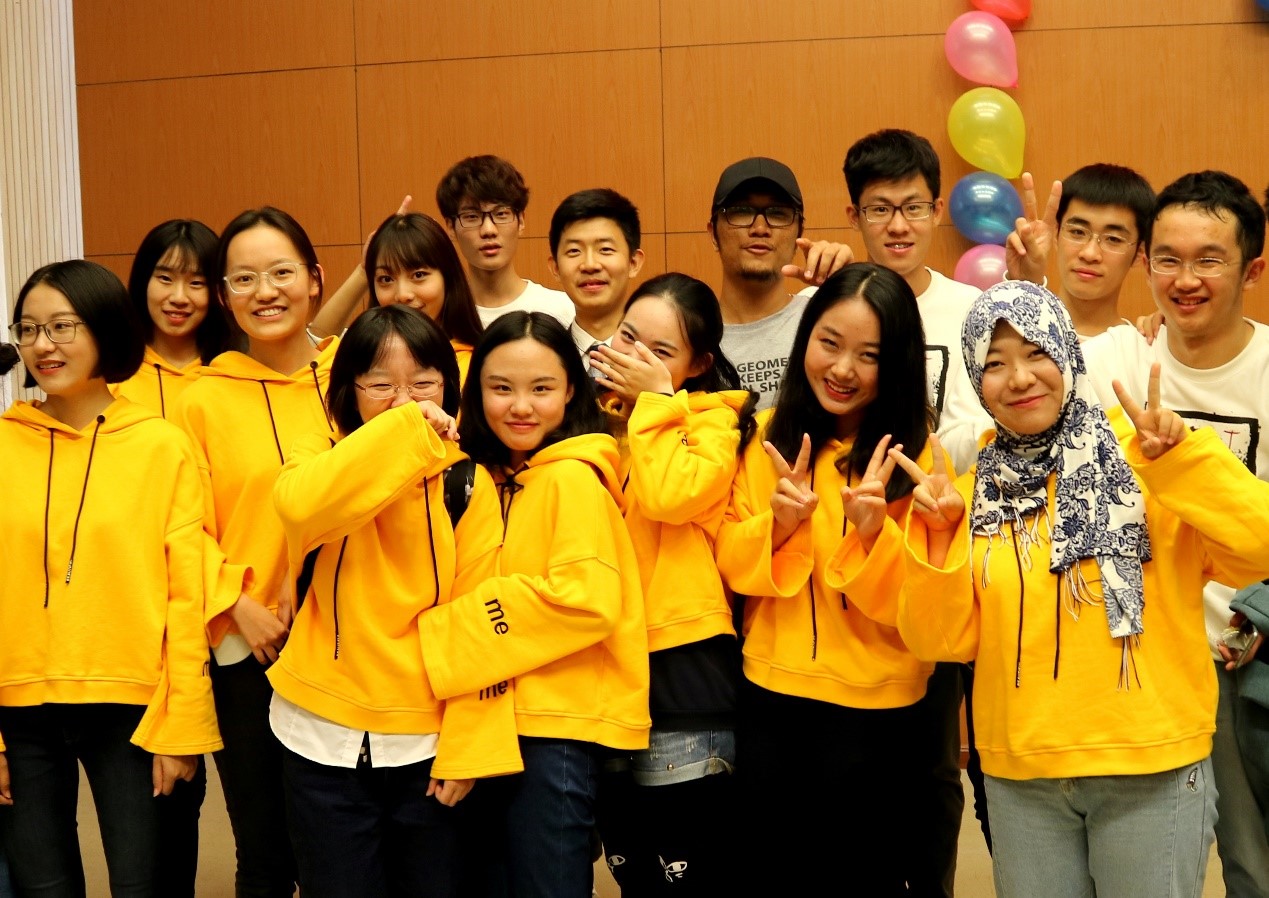 Δ Hendy Yuniarto and his Chinese students.
The requirements Yuniarto places on students are the same as those he puts on himself. After moving to China, he worked hard to learn Mandarin. "At that time, even though I could survive with English, I was not satisfied. So, I started to learn Mandarin, now I can use Mandarin to teach", he said.
As with higher level Chinese teachers, Yuniarto teaches students based on individual aptitude. He also has his own teaching style encompassing light-hearted humour, and often gathers with students outside class. In his free time, he goes on short trips and enjoys watching volleyball, football and other sports, stating that his circle of friends is ever increasing.
Cultural convergence: A gift worth cherishing
"Seeing that the relationship between China and Indonesia is getting better and better, I think I need to take this opportunity to understand China well, so I will be a teacher who can truly understand. When I go back to Indonesia, I can also explain to the locals about China." Yuniarto believes language is the basis of culture, and cultural exchange is an important factor to promote the friendship between the two countries. Thus, "Instead of treating me politely and warmly like a guest, I hope Chinese people can treat me as a Chinese, so I can integrate myself into Chinese society. The more natural the better", he said. "From my appearance, I look very much like a Chinese", he added.
Since Yuniarto came to China, he has received many interview requests from local media. Reporters usually focus on the cross-cultural teaching experience, the Indonesian expatriate angle, or more recently as a cultural communicator about issues such as the Belt and Road. He is always happy to share his life: "My life is no different, but Javanese culture has its own special features, so sharing my story and values is one of the best ways of cultural exchange", he explained.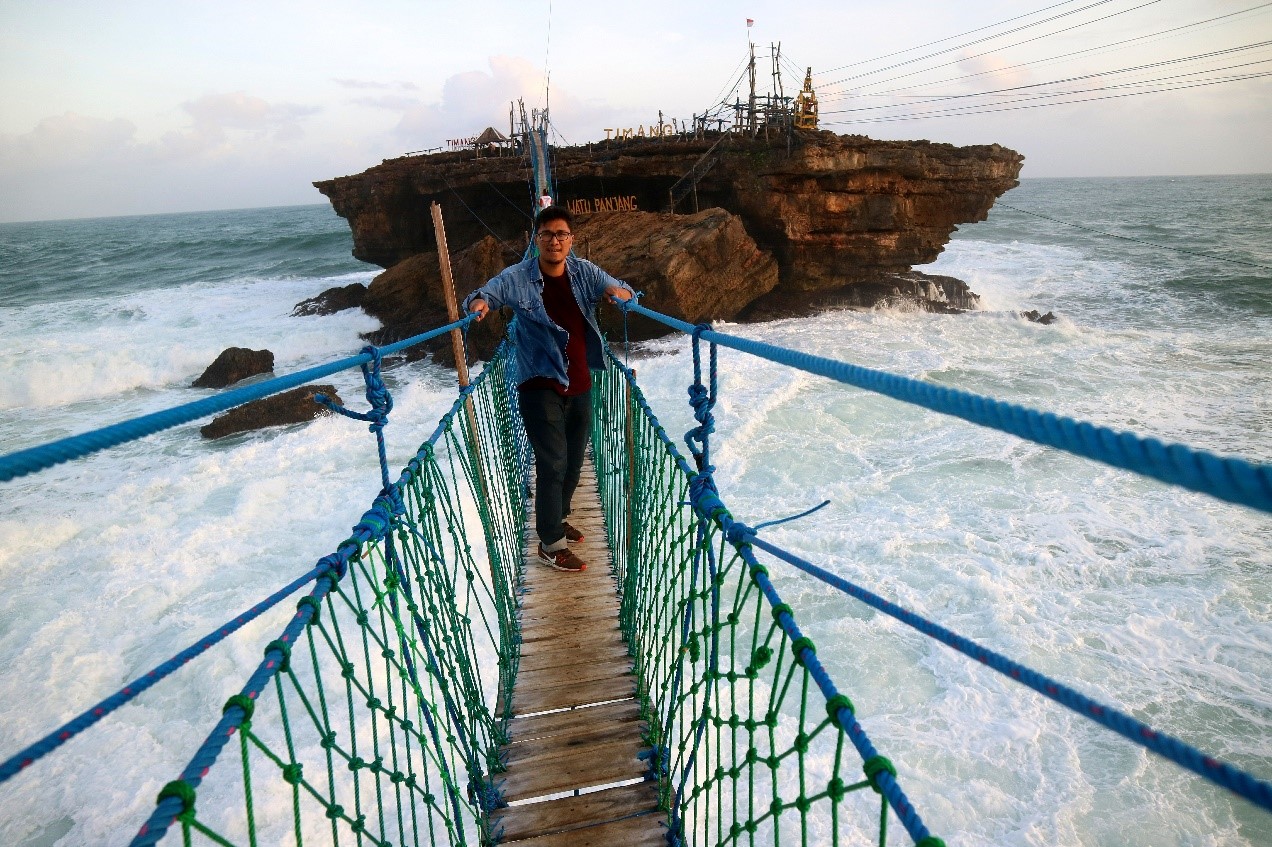 With regard to the Belt and Road Initiative, he said, "indeed, we know it. Last year I wrote a paper that detailed a bit about it". Yuniarto came to China with the knowledge that the nation has developed very fast, and the implementation of the Belt and Road Initiative gave him more inspiration. "The Belt and Road Initiative is going to have a big impact on the economy. Already, the Chinese government has provided a lot of support for businesses, making it easier to do business across borders. If there is a simpler business process between China and my home country, I would like to sell coffee beans in the future", he says.
He explained that coffee consumption in China is increasing every year, and that "the coffee Indonesia exports is very good". However, the coffee business is not his current focus; what he really wants to do now is to concentrate on developing his academic career and daily life in China. "I want to spend more time in China. I can't gain much from short stays. If I can stay long enough, I can write Indonesian textbooks. I can also learn or write about all aspects of China from my perspective", he says.
Yuniarto actively participates in various academic seminars where there is much 'people-to-people' cultural exchange. He often listens to Chinese experts in their fields, and then provides his own ideas on what has been said. Yuniarto is particularly good at presenting his homeland, a country along the Belt and Road, from a linguistic and cultural perspective.
As it is now the summer vacation Yuniarto has returned home, where he is enjoying quiet walks along stunning beaches around a handful of fishing villages. But whether in his home country or in China, he is living what he considers an ordinary life.
The Belt and Road: A better future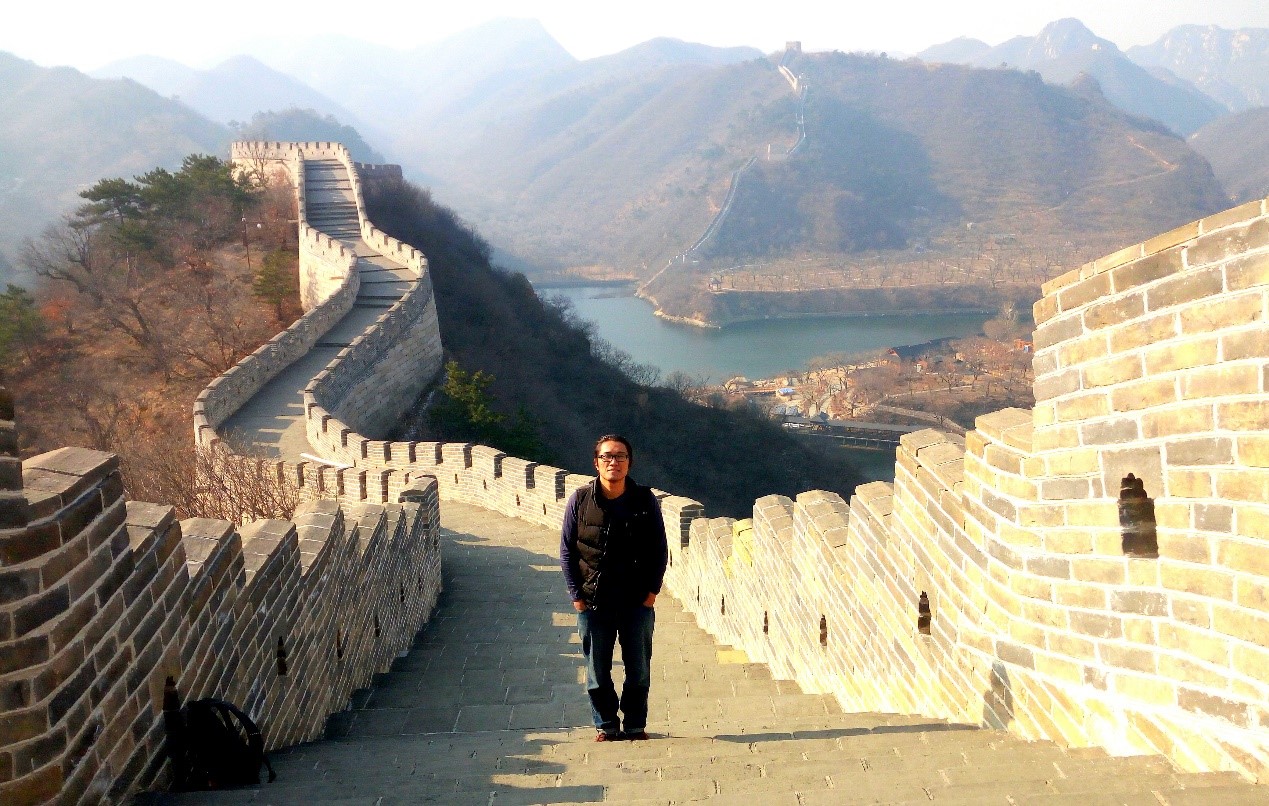 Δ Hendy Yuniarto is visiting the Great Wall.
In 2018, China stressed that the Belt and Road should be a stable and long-term initiative, with five priorities: policy communication, facilities connectivity, trade connectivity, finance connectivity and people-to-people exchange, among which people-to-people exchanges are the strongest. China hopes to pool non-governmental resources, consolidate public support for China and other countries, and enhance people-to-people exchange and cooperation. "Goals of self and others can be unified; thus, the world can be harmonized", said Fei Xiaotong, a pioneering Chinese researcher and professor of sociology and anthropology.
A language teacher not only can teach people a different language, but also send a message, "our culture is very different, but our life is no different". This is a simple truth that could make a little difference to the lives of Yuniarto's many Chinese friends, twenty of whom are studying Indonesian, as well as the hundreds of listeners to his lectures, and the tens of thousands of Indonesian or Chinese Internet users who have read his reports.