How Misinformation Fuels the COVID-19 Cases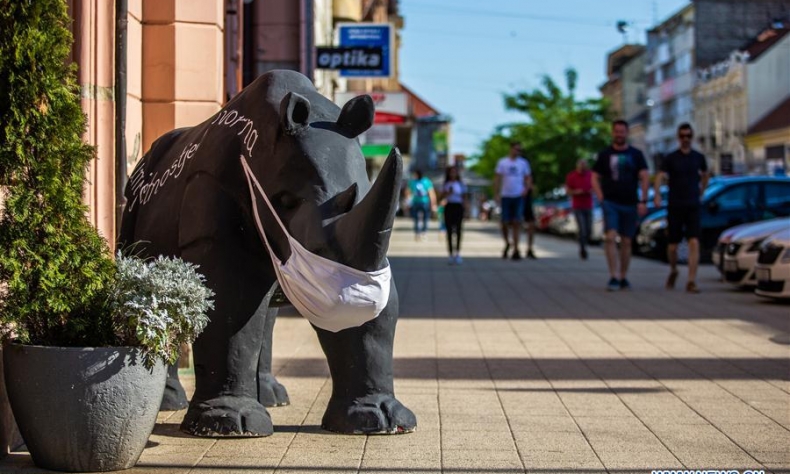 A growing body of research has found that consumption of far-right media and social media content may have led to reduced public concern over the virus, slower adoption of preventive measures, and the overall worsening of the pandemic.
The number of confirmed coronavirus cases in the world exceeded 10 million on June 28, according to the Johns Hopkins University.
The grim milestone is a chilling reminder that the deadly pandemic, which has now claimed more than 500,000 lives, is far from over.
Indeed, rather than slowing, the spread of coronavirus is rapidly accelerating. During the beginning of the pandemic, it took four months before one million cases worldwide were confirmed; now, one million new cases are being discovered each week.
The coronavirus is clearly spreading at an unprecedented pace across the globe, but it is spreading at a significantly different rate in different countries. Almost half of all of new cases have come from just three countries, namely the United States, Brazil and India.
Coronavirus hotspots
For some time, the US has topped the global coronavirus index in both cases and deaths. Despite making up only five percent of the world's population, America has registered more than a quarter of all recorded coronavirus cases and global deaths. Currently, the US is experiencing a second wave with more than 40,000 new cases identified for three consecutive days in the final week of June.
Brazil, the only country after the US to surpass 1 million cases, has continued its steady upward climb, registering the second highest daily number of cases for much of June.
India currently ranks fourth on the global coronavirus cases index, behind Russia. But, unlike Russia whose coronavirus cases peaked in mid-May, India's cases are rising at a dangerous rate. At the time of writing, India has broken their previous days record for the number of newly discovered infections for eight consecutive days.
Based on the current trends of the two nations, India is due to replace Russia as the world's third most impacted country by the second week in July.
Given the rapid rate at which the pandemic is spreading amongst three notably different nations, the all-important question in need of answer is: what is the common denominator?
A growing body of research and polling data appears to suggest that the answer may lie in political orientation.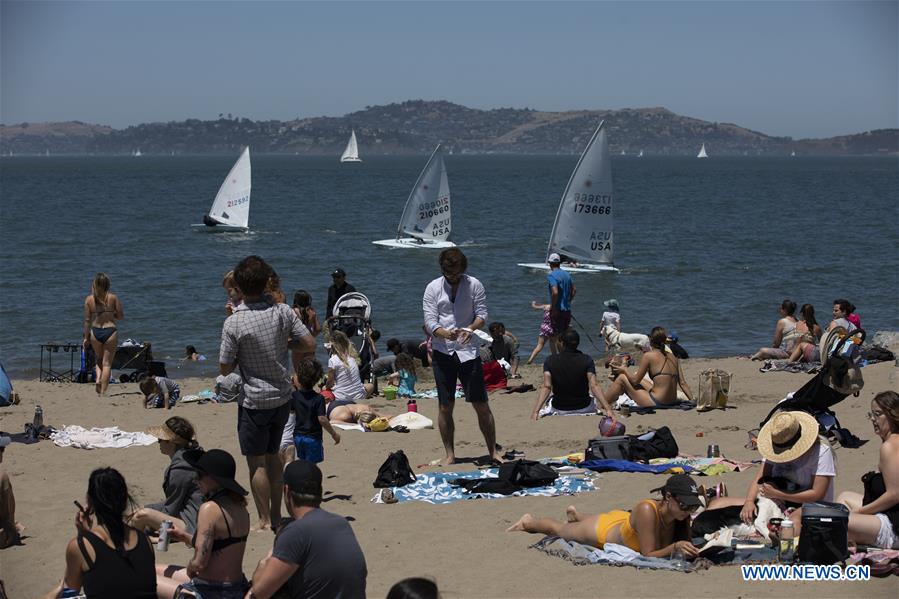 Leading by example
Donald Trump, Jair Bolsonaro, and Narendra Modi, the respective state leaders of the US, Brazil and India, are mainstream faces of the far-right. All three leaders rode a growing wave of nationalism to electoral victory, and once in office, have done very little to appeal to those beyond their base.
In tackling the coronavirus, the three nationalist leaders have notably viewed the pandemic through the lens of economics rather than public health.
Both Trump and Bolsonaro refused to take the virus seriously enough from the beginning, and were equally reluctant to shut down their countries' economies. Modi was much quicker to introduce lockdown measures but decided to lift restrictions much too soon, while cases were rising sharply.
Trump repeatedly likened the coronavirus to the flu. "Last year 37,000 Americans died from the common Flu" Trump wrote on Twitter. "It averages between 27,000 and 70,000 per year. Nothing is shut down, life [and] the economy go on. At this moment there are 546 confirmed cases of Coronavirus, with 22 deaths. Think about that!"
The Brazilian president, not unlike Trump, has looked upon the coronavirus threat with skepticism also. During a speech in March, Bolsonaro referred to the coronavirus as only a "little flu" and on another occasion dubbed it a mere "fantasy."
Trump and Bolsonaro also share a bizarre aversion to wearing a mask in public. Despite overwhelming scientific consensus recognizing the significant role played by face coverings in reducing viral transmission, the US and Brazilian president both refuse to put on a mask.
Manufacturing misinformation
During the height of the first US coronavirus wave in mid-April, a Gallup poll revealed that Republican voters were much less likely to wear a mask than Democrats. Of those polled, 75 percent of Democrats said they had worn a mask in public, while less than 50 percent of Republicans said the same.
A similar trend is apparent when looking at wider adherence to social distancing measures. By late April, 69 percent of Democrats told Gallup pollsters they were always practicing social distancing. During that same period, only 46 percent of Republicans said they were sticking with social distancing.
Right-wing media outlets have significantly fanned the flames of confusion around the virus, which researchers believe could explain the notable between Republican and Democrat adherence to public health and safety measures.
Researchers have documented a strong correlation between consumption of far-right media and reduced public concern over the virus.
"We are receiving an incredible number of studies and solid data showing that consuming far-right media and social media content was strongly associated with low concern about the virus at the onset of the pandemic," said Irene Pasquetto, chief editor of the Harvard Kennedy School Misinformation Review.
According to a peer-reviewed study by Kathleen Hall Jamieson of the Annenberg Public Policy Center and Dolores Albarracin of the University of Illinois at Urbana Champaign, people who relied on conservative sources such as Fox News and Rush Limbaugh for coronavirus updates were more likely to believe in wild conspiracy theories and unfounded rumors — ridiculous ideas including the belief that taking vitamin C could prevent infection, or that "China created the virus".
A second study, published by the National Bureau of Economic Research in May, examined whether these incorrect beliefs affected real-world behavior. Using anonymous cellphone data from millions of people, researchers found a 10 percent increase in Fox News viewership within a Zipcode reduced its residence propensity to comply with public health guidelines by 1.3 percentage points.
Another working paper published by economists at the University of Chicago and other institutions, similarly finds that Fox News viewers are less likely to comply with public health guidelines than consumers of other media.
"Taken together, they paint a picture of a media ecosystem that amplifies misinformation, entertains conspiracy theories and discourages audiences from taking concrete steps to protect themselves and others," the Washington Post observed.
We have been warned repeatedly
Dr. Tedros Adhanom Ghebreyesus, director-general of the World Health Organization, warned of this very situation as early as February — back when the pandemic was considered by most to be predominately a "Chinese problem".
"We're not just fighting an epidemic; we're fighting an infodemic," he warned. "Fake news spreads faster and more easily than this virus, and is just as dangerous."
Such warnings and notifications of prevention measures are not difficult to learn, but not all people will follow. The latest warning came from Dr. Anthony Fauci, the US top infectious disease expert. In an interview with CNN aired on June 29, Fauci said that abandoning personal mitigation measures has contributed to a surge of new Covid-19 cases across the country.
"What happened is you see pictures on the TV of the fact that even in states that are telling their citizens to do it correctly, they're doing that," he continued. "There are crowds. They are not physical distancing, and they're not wearing masks. That's a recipe for disaster. It's something I spoke about time and again."
Oh, how things could have been different today if only certain individuals and organizations followed the science instead of indulging in short-sighted nationalist posturing, parroting right-wing reports, and pushing dangerous conspiracy theories.