Narrowing Education Gap: Stemming the Flow of Rural Drop-Outs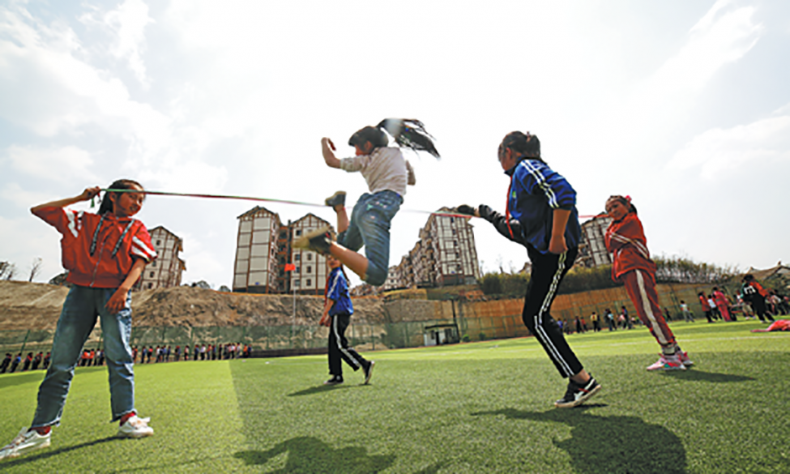 Persuading students to return to school is not the ultimate goal. Rather, it is best to make it possible for students to receive quality education and want to stay in school.
Editor's Note: This year's Two Sessions once again brings China's poverty alleviation efforts into focus. Last year 11.09 million rural people got rid of poverty in China and the country is on course to completely eradicate poverty by the end of this year despite the unexpected challenge of coronavirus.
Key to achieving this goal have been Targeted Poverty Alleviation Methods, a set of five key approaches local governments use to ensure community's affected by poverty receive specialist, tailor-made means to remove them from poverty once and for all.
Education has often been referred to as a great equalizer in poverty reduction: a way to level the playing field and open doors to employment, skills and opportunities that ensure families do more than just survive.
Over the past thirty-years, China have used this mantra to implement significant reforms to its education system, increasing the quality, enrolment and coverage of its education to become a leading country in the teaching of reading, maths and science, and the world's largest education system.
While urban families have benefited greatly from these changes—enabling them to access higher paid jobs, study abroad schemes and gain places at some of the world's best universities –for rural students the policies have been less effective.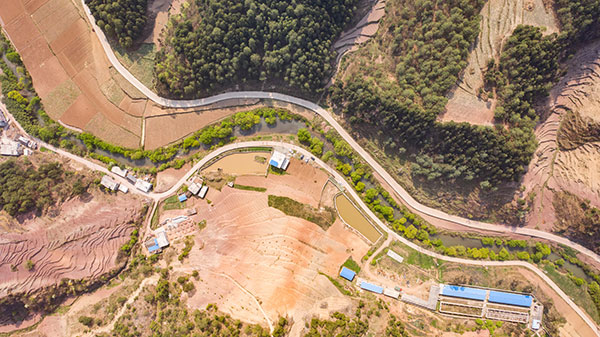 According to a 2016 study by the Rural Education Action Program involving Stanford University, the Chinese Academy of Sciences, and several other Chinese universities, students from poor rural counties in China were seven times less likely to go to college compared to their urban counterparts, and 11 times less likely to enter an elite university.
One of the main issues hampering rural students from gaining a university place is the large number failing to complete full time education, with as many as 60 percent of students in rural China dropping out before high school, according to Project Partner, a poverty non-profit institution.
Hezhang County students "tired of learning"
Sandwiched between the megacity of Chongqing and the ecologically rich province of Sichuan sits Hezhang, a small county in Guizhou province that has struggled to keep students in full-time education.
According to local government records, 106 students left without finishing school last year, something the county's party secretary, Liu Jianping, has been deeply concerned by. Unhappy with the high dropout rate in his county, Liu decided to investigate just why students were throwing away their education and a way to a better life.
"The majority of [students] did so because they were tired of learning," Liu said, with one student from Shuanghe, a small village inside the county, giving an-all-familiar account as to why he left.
"We investigated what went wrong and discovered that the child did not develop a good educational foundation in primary school. His teacher was in charge of several courses and was overworked, and pedagogic quality was inconsistent at the school, which made it difficult for the student to learn various fundamentals. His schoolwork felt more and more difficult for him when he got to junior high, he was not able to keep up with other students, and he felt tired of learning, which resulted in him eventually deciding to drop out."
Part of the problem has been a lack of funding in rural education. Rural schools typically receive less money than those in cities, with government statistics from 2013 showing more than 900 yuan a year extra is spent on a student in an urban middle school compared to a rural student. It is a gap that is closing, Liu says, but not perhaps quickly enough.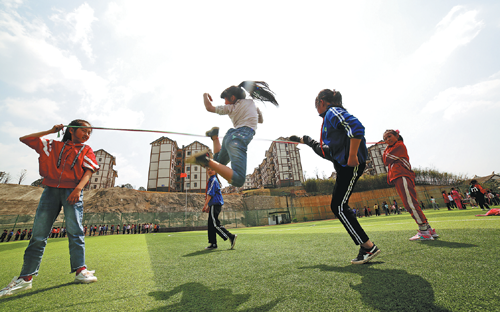 Dual Approach to keeping them in school
Determined to ensure the problem would no longer continue, Liu set out on a mission to guarantee that every student in his county would complete nine years of compulsory education.
He started by creating a "dual responsibility system" that could provide a bottom-up approach connecting all local government actors responsible for student's educational welfare. In addition, he assigned seven officials to oversee the new system, making them responsible for breaking down tasks as needed and making it more practicable.
But Liu also decided to get to the source of the problem by confronting the very people it effected the most: the students. By asking teachers and officials to visit those who had previously dropped out, Liu hoped to change their minds and convince them to give their education another chance. Fittingly, they started with the student from Shuanghe.
"A teacher and an official who works in the area visited him at his home and spent a lot of time with him", Liu said. "They told the boy that he can ask more questions if he does not understand something and that the teachers at his school are willing to teach him. They also explained that it would be difficult for the child to become employed when he gets older if he does not complete his education. The efforts that they made resulted in him eventually agreeing to re-enrol."
The twin-approach has been successful, according to Liu, and with plans to increase the recruitment of subject-specific teachers, update old resources and build more schools in villages to end long commutes, Liu appears to be winning in his battle to keep Hezhang's students in school. But he knows the long-term success of his actions rest on changing students minds to not just keep them in school but for them to attend it because they want to.
"Persuading students to return to school is not the ultimate goal" Liu said. "Rather, it is best to make it possible for students to receive quality education and want to stay in school. We are trying to help the children in the county as much as we can so that no one is left behind".
Related Stories:
Social Security: China's Last Line of Defence Against Poverty
Swapping Grain for Green: Farmers Plant Their Way Out of Poverty
Livestreaming Out of Poverty: How the Internet Is Helping China's Poorest
Descending the Ladder One Last Time: Relocating China's "Cliff-Top" Villages