Pawn for Foreign Forces will End in Shameful Failure in Hong Kong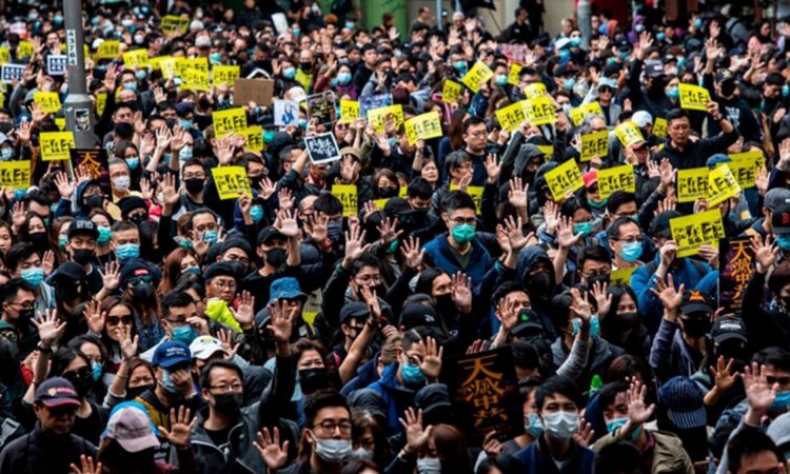 The ugly violence can bring Hong Kong nothing but ruins.
The rioters and the political forces behind them again shattered Hong Kong people's hope for a peaceful and stable 2020.
On the very first day of the year 2020, Hong Kong Special Administrative Region (HKSAR) of China again witnessed reckless sabotages and arsons to banks, shops and public facilities during New Year's Day march on streets.
Some black-clad protesters had no intentions to march peacefully but to hijacked the protests to vent hatred. With hammer and petrol bombs, they blocked roads, smashed windows, ignited ATMs and destroyed traffic lights, as well finally spoiled the protest. Hong Kong police had to call off the march and arrested around 400 protesters who conducted vandalism.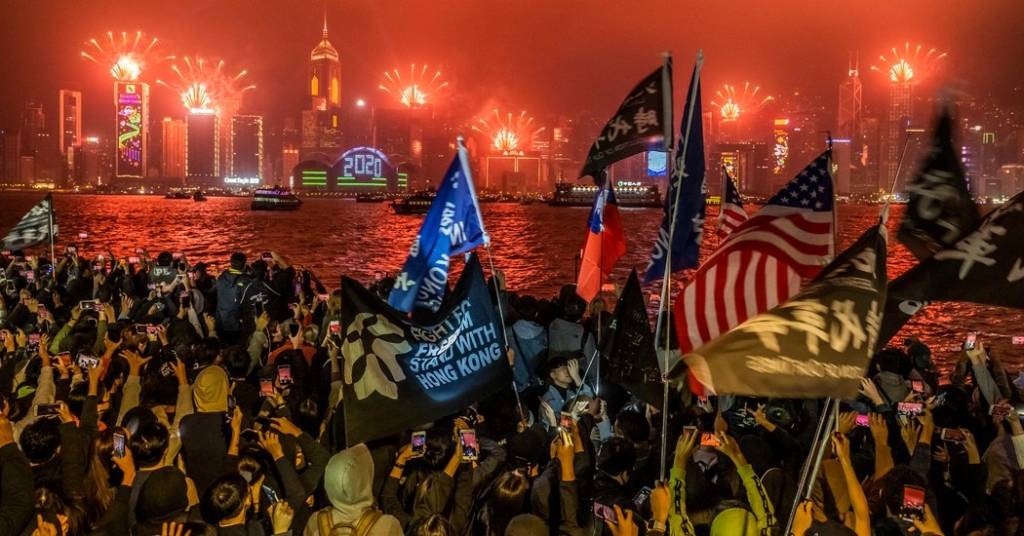 Since last June, Hong Kong has been mired in polarized political opposition triggered by the "extradition bill". Most of the demonstrations and protests turned out to be riots because of riotous violence and conflicts with police provoked by extreme protesters. Although the controversial bill had been terminated by the HKSAR government, protests and violence have not been put to an end.
Some might hope the violence would decrease as the opposition parties reaped most of seats in the District Council during the election in November, 2019. But now the rising violence shows that the rioters won't let it go easily. Their purpose is clear. The rioters want to make the Government of HKSAR give in on the impractical political claims by the opposition parties through continuous violence on streets.
Notably, the lasting violence is instigated by both the Hong Kong oppositions and foreign forces. Evert time when the situation in Hong Kong went calm, some political figures hiding in darkness would stand out to speak something inciting. They don't want the city to restore peace. For this time, it played again.
At the early hours of the New Year's Day, a group of overseas politicians and persons delivered an open letter to Carrie Lam Cheng Yuet-ngor, Chief Executive of the Government of HKSAR. In the letter, these foreign politicians nitpicked Hong Kong police's use of force in coping with violent protesters during Christmas while disregarding the acts of wreaking havoc by the rioters. What's more, the letter suggested that the "international community" establish an international independent inquiry mechanism.
Such action is an overt interference in the internal affairs of China. So, incited by the foreign forces, some Hong Kong oppositions launched the protest later on New Year's Day which ended up with mess.
On the same day, the Government of HKSAR refuted the unfounded and misguided claims in the open letter. In a statement, the Government made clear that since Hong Kong's return to the Motherland, "one country, two systems" and a high degree of autonomy had been faithfully implemented in strict accordance with the Basic Law, which clearly stipulates that the HKSAR is an inalienable part of the People's Republic of China.
The statement pointed out that such action, coupled with the threat of Magnitsky sanctions, would be a gross interference in Hong Kong's governance and autonomy as well as the sovereignty of the nation, adding that no government would tolerate such action or bow to such pressure.
It also stressed that Hong Kong police do not initiate actions against protesters and only respond with appropriate and proportionate force when protesters take part in illegal activities.
Facts show that despite rising violence no death was directly linked to police actions. On the contrary, as many as 520 police officers have been wounded on duties.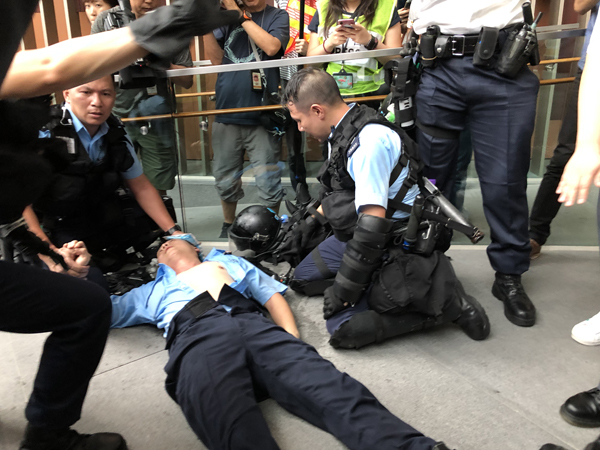 Just as the spokesperson of the office of the Commissioner of the Ministry of Foreign Affairs in the HKSAR said in a statement on January 2, what these foreign politicians did is to smear Hong Kong police who are dedicated to safeguarding social order and public security, while endorsing the masked rioters and anti-China political forces in Hong Kong. Some foreign politicians have no brains, no mentalities at all. What they only know is confusing right and wrong with a double-standard stereotype.
Hong Kong is an international city and a financial hub in Asia. But the broad international relations of the city do not change its status as a part of China. There is no excuse available for foreign forces to interfere in Hong Kong affairs. Any attempt of interference won't prevail. Those foreign politicians and rioters in Hong Kong should have a clear understanding of this.
Some radical groups always hijack the freedom of speech and march to seek their political pursuits, spoiling the atmosphere for all parties in Hong Kong to sit down for a political dialogue.
Actually, these radical groups and rioters including those who claimed "Hong Kong independence" have become a pawn of foreign forces to interfere in Hong Kong and most insiders and outsiders clearly see that. For foreign forces, they attempt to make the unrest in Hong Kong a tool to contain China; for rioters, they need external support and they want to gain benefits in the chaos.
But such interest relations won't last long. Firstly, China will do her utmost to help Hong Kong solve the problem and say no to any foreign interference. Secondly, when the radical groups are found useless, they will be abandoned by foreign endorsers immediately.
The Hong Kong people should cherish their rights to reform the city and improve people's livelihoods under "one country, two systems", under law and order, rather than yield to streets violence. There is enough political space within current legal framework for different parties and groups to discuss agendas and reach compromise. The ugly violence's goal of "Hong Kong independence" is sheer day dreaming, which can bring Hong Kong nothing but ruins. Acting as the pawns of foreign forces will undoubtedly end in shameful failure.