Poisoning the Waters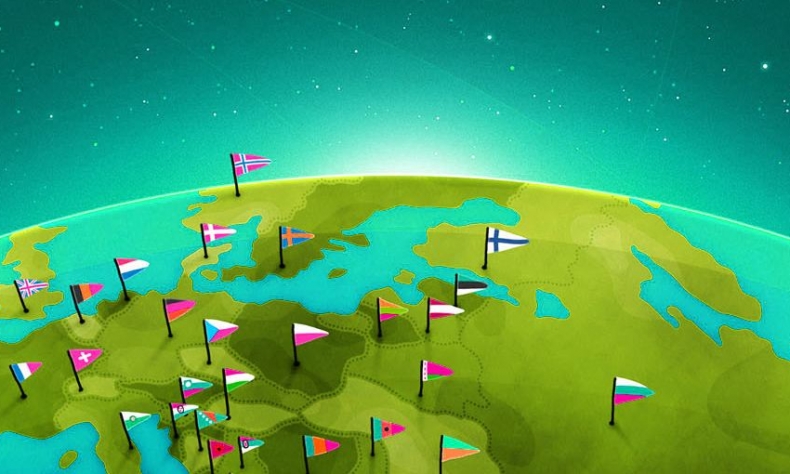 The United States insisted on the pre-emptive clause during the negotiations with Canada after raising concerns that Prime Minister Justin Trudeau was exploring the possibility of a free trade deal with China.
It is easy to take sides politically or ideologically on trade issues, but the politicization of these matters is a poison pill that no one will be able to escape. This pill, as embedded in the US-Mexico-Canada Agreement (USMCA), is extremely venomous, not only for China, but also for the world at large.
The trade deal, which was concluded at the end of September, contained a clause in article 32.10 which states, "Entry by any Party into a free trade agreement with a non-market country, shall allow the other Parties to terminate this Agreement on six-month notice and replace this Agreement with an agreement as between them (bilateral agreement)."
This clause and the whole of article 32.10, by design, ostensibly prevent Mexico and Canada from entering into any free trade arrangements with a non-market country. The unspoken message is: I (the United States) am the boss, and you (Canada and Mexico) will have to follow my preferences in your free trade decisions.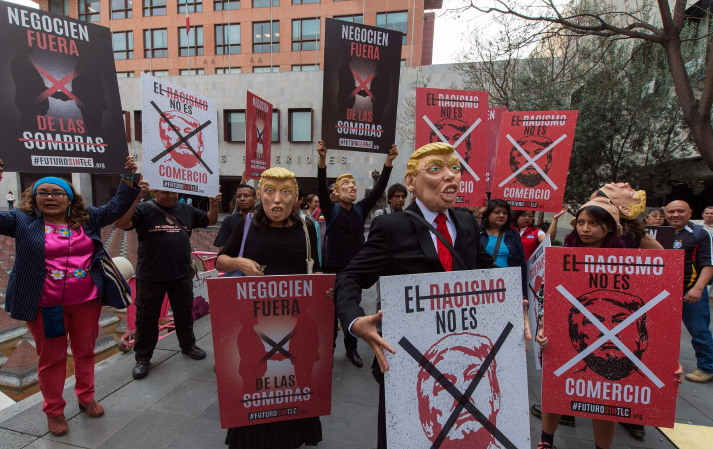 But which is the non-market country the clause is referring to?
White House National Economic Council Director Larry Kudlow explained to reporters on October 2, "It starts with a C and ends with an A." He seemed to shy away from actually mentioning the country. But it's definitely not Croatia, Colombia or even Cuba. It's China that the United States is trying to target in the USMCA.
So why is China labeled as a non-market economy?
China's non-market status was supposed to end upon the completion of its 15-year transition period in the World Trade Organization (WTO) by identifying the cost comparisons of products in trade dispute cases. By December 11, 2016, the United States was supposed to honor its commitment as it had promised and detailed in Article 15 of China's WTO accession agreement. This would typically entail giving Chinese companies fair and market-based treatment in assessing the value of their products. However, the United States refused to carry out its obligations and purposefully designated China a non-market economy.
There is no market economy definition within the WTO. The U.S. itself is not an internationally recognized market economy. Thus, the U.S. definition of a non-market economy is based only on its own domestic law.
The United States has chosen to ignore China's reform and marketization achievements. Over the past 17 years, since China joined the WTO, it has fulfilled its obligations as laid out in its WTO accession agreement. It is a known fact that China has accomplished a series of marketization processes, with over 80 countries in the world recognizing China as a market economy, including Australia, Brazil, New Zealand, Russia and Switzerland.
In hindsight, the U.S. refusal to recognize China as a market economy was not just a matter of unilateral standards, but also a tool designed to counter China in ways that best suited U.S. interests.
Article 32.10 of the USMCA, buried on page 1,565 of the 1,812-page long document, made the trilateral deal unusual. Trade experts call it "novel" and "never seen before" because of its invasive nature that limits the legitimate rights of signatory countries to make free trade arrangements. It also impairs the goodwill of non-signatory countries—whether it's a market or non-market economy—to offer better trade terms via free trade agreements (FTAs). Any effort to limit FTAs is a step backward, since they are seen as an important move toward a market economy.
Including such a clause preventing one country from entering into an FTA with another is either illogical in terms of today's trade reality or anti-economics in the sense that it distorts and reduces the trade welfare of a freer trading environment, not to mention its discriminatory nature against the WTO spirit. However, U.S. Secretary of Commerce Wilbur Ross lauded the clause as "logical" and likened it to a "kind of poison pill."
The poison pill logic could only be logical if it is put in the context of the trade war between China and the United States. It underscores the United States' fear that other countries will abandon it to embrace free trade with China.
The United States insisted on the pre-emptive clause during the negotiations with Canada after raising concerns that Prime Minister Justin Trudeau was exploring the possibility of a free trade deal with China. Canadian observers have already noted that it is an infringement on Canadian sovereignty. Sadly, the United States wants to take the provision far beyond Canada and Mexico and make it the template for the bilateral trade agreements it is seeking with all its major trading partners.
Unmistakably, it is an attempt to isolate China.
While it remains to be seen if other countries will accept such a clause, the effect on those who might sign up at the expense of their own sovereignty is certain. It does not benefit countries that adhere to the policy because it excludes them from favorable trading terms with China regarding both exports and imports. And it does not benefit the culprit—the United States—because everyone is part of the supply chain and its disruption will adversely affect all countries involved.
If the United States succeeds in isolating China with this poison pill and China's economy is damaged, the world economy will lose a critical engine that contributes over 30 percent of global economic growth.
China's Response
In response to a question on China's stance on the USMCA at the Chinese Foreign Ministry's regular press conference on October 15, spokesperson Lu Kang made the following remarks:
On the night of October 13, State Councilor and Foreign Minister Wang Yi had a telephone call with Mexican Secretary of Foreign Affairs Luis Videgaray Caso. Secretary of Foreign Affairs Luis Videgaray Caso informed the Chinese side of the situation surrounding the signing of the USMCA between the Mexican Government, the United States and Canada. During the talk over the phone, Secretary of Foreign Affairs Luis Videgaray Caso clearly stated that Mexico is an independent sovereign state and the agreement will neither affect exchanges between Mexico and China in any way nor put any restrictions on trade, investment or political relations between the two. He also unequivocally said that China is a trustworthy partner of Mexico and that they are willing to further develop the bilateral comprehensive strategic partnership. The Chinese side expressed their appreciation of this commitment.
During a telephone call between Wang Yi and Canadian Foreign Minister Chrystia Freeland the week before, Canada also made it very clear that the USMCA should not undermine other countries' legitimate interests. She stressed that Canada will make its own decisions when it comes to FTA negotiations with other countries.
China is committed to upholding free trade and the WTO-centered multilateral trading system. It opposes all forms of protectionism and double standards. We hope that free trade arrangements in all regions could follow the principle of openness, transparency and inclusiveness, create a freer and more convenient environment for global trade, and enhance the benefits of people around the world. We are ready to work with Mexico, Canada and other members of the international community to jointly maintain multilateralism and the global free trade system.
(Source: Ministry of Foreign Affairs)