China and Europe: A New Era of Cooperation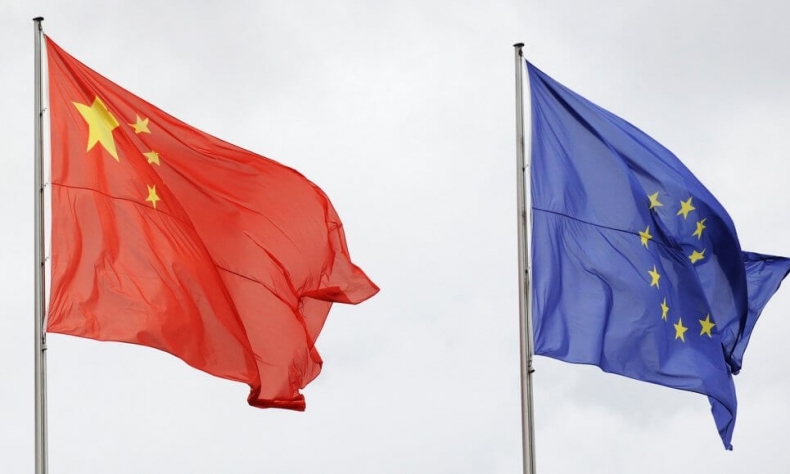 Trade and investment are on the rise, education and cultural exchanges are increasing, and diplomatic ties are strengthening too.
On November 1, Ursula von der Leyen, took office as the new EU Commission President.
The former German Defence Minister vowed to live, work and sleep at her Brussels office in order to deliver on her commitments of strengthening links between people, nations and institutions.
Von der Leyen, the first woman to lead the institution, has pledged that under her leadership, Europe will be the "guardian of multilateralism."
Ambassador Zhang Ming, Head of the Chinese Mission to the European Union (EU), welcomed these comments and noted that the new EU leadership and China share many similarities in their ideology. China has long promoted multilateral cooperation necessary for building the "shared future for mankind" Zhang added.
At the heart of China's win-win cooperative effort is the Belt and Road Initiative (BRI) – the ambitious trans-national development and investment project which aims to connect and promote trade between Asia, Europe and Africa.
Zhang noted that EU member countries are more actively participating in the BRI and welcomed closer cooperation between EU and China under its new leadership.
So, what does the future hold for China-Europe relations?
An ancient Chinese proverb suggests that when looking towards the future, it is important to consider the past. So, with this in mind, let us review some of the most important cooperative efforts between China and the so-called "Big Three" EU member countries in recent years.
China-France relations
China and France have long maintained a history of friendly relations.  Earlier this year when President Xi visited France's southern city Nice, he recalled how France was the first Western country to form a strategic partnership and strategic dialogue with China 55 years ago. The President noted that China has always regarded France as a priority partner of cooperation and that the two peoples keep a strong friendship.
As indicated by recent increases in bilateral trade, this friendship looks to be growing. in 2018, trade between China and France reached its highest level – surpassing $60 billion.
This year, trade looks set to increase further, as in the first ten months of 2019, bilateral trade volume rose by 10 percent year on year. The two countries have also signed substantial trade deals.
In March, China and France signed deals valued at $45 billion. More recently, during the second China International Import expo, President Macron and President Xi signed a further $15 billion worth of trade deals.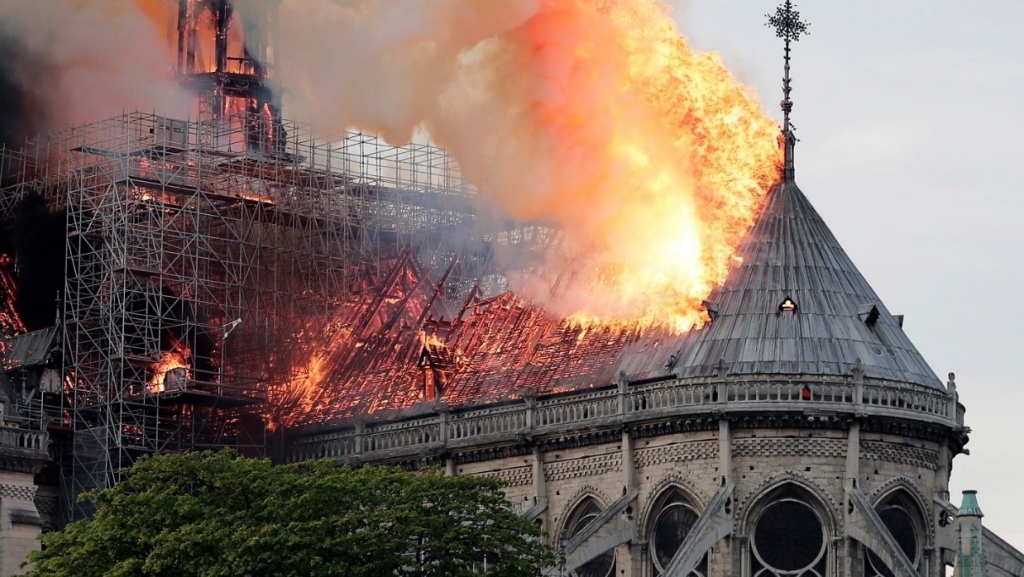 Alongside the improvement in trade relations, China and France have begun to advance cultural relations too. In early November, the cultural administrations of China and France announced in a joint statement revealing that the two countries had agreed to work together on the restoration of the iconic Notre Dame cathedral.
A team of Chinese cultural heritage experts will join French conservationists in 2020 to get started on the project "as early as possible."
Liu Yuzhu, director of the National Cultural Heritage Administration, said "the project will greatly expand the horizons of Sino-French cooperation in terms of cultural heritage." The collaborative project "will set a good example to the world" he added.
China-Germany relations
As Europe's largest economy, Germany is an important partner to an increasingly open China that seeks the promotion of multilateralism.
Bilateral relations between China and Germany are deeply entrenched and continuing to grow. China has been Germany's top trading partner ever since 2016 – and year on year bilateral trade cooperation is on the rise.
Data from Chinese Customs show that from January to November 2018, bilateral trade between the two nations reached $168.98 billion – representing year-on-year growth of 8.1 percent.
In recent years, Germany's economic policy "has shifted away from the United States towards China", notes an article published by the European Council on Foreign Relations. It adds that China's demand for German exports helped the European country weather the global financial crisis and as such, Germany's current prosperity "derives largely from China."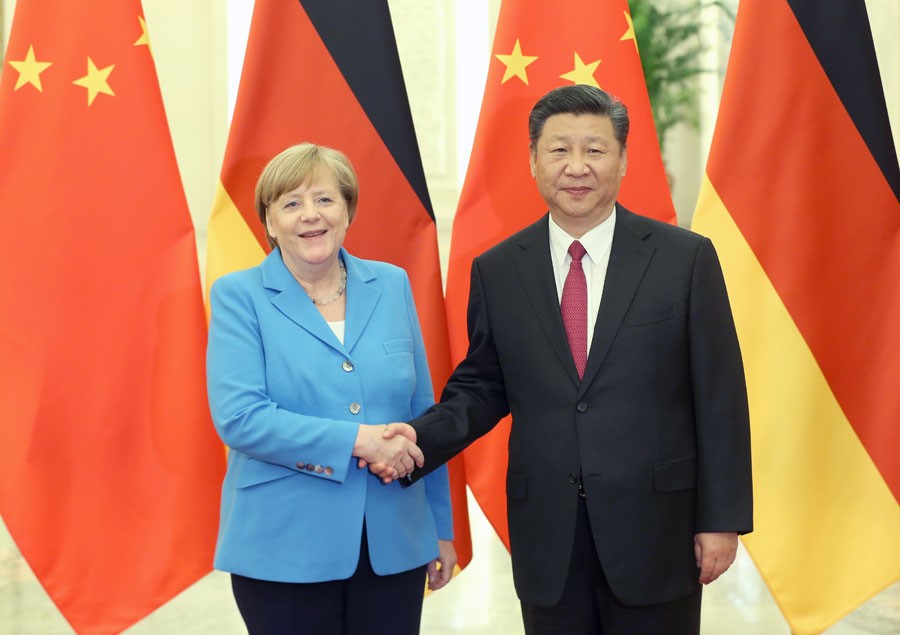 In September, Ms Merkel made her twelfth visit to China since becoming Chancellor in 2005. The German leader arrived in Beijing flanked by leading CEO's with the primary aim of ensuring that China-German business ties remain on track amid the increasing tensions between the US and China.
Earlier this year, Chancellor Angela Merkel pledged to put EU-China relations to the fore when Germany assumes the European Union's rotating presidency next year. Wang Yiwei, a professor of international relations and a former Chinese diplomat to the EU, said that as a result of the instability of the Trump administration, it would be more "realistic" for the EU to work with China.
But it is not only trade and political relations which are on the rise – public opinion towards China is also improving. A recent survey by the German Chamber of Commerce in China reveal that Germans now consider China to be a "more reliable" trading partner than the US.
China-UK relations
Despite the recent uncertainties caused by Brexit, China has maintained confidence in the UK economy.
Data from research company Rhodium Group, revealed that in 2018, the UK was the largest recipient of Chinese FDI – receiving a total of $4.94 billion.
Bilateral trade cooperation is also on the rise. A trade report by the UK government shows that since 2009, trade between the two nations has more than doubled.
For the last three years, year on year trade volume has also increased and in 2018 reached a record high. Exports from the UK to China totaled £22.6 billion ($28.92 billion*), whilst goods and services imported from China amounted to £44.7 billion ($57.19 billion*).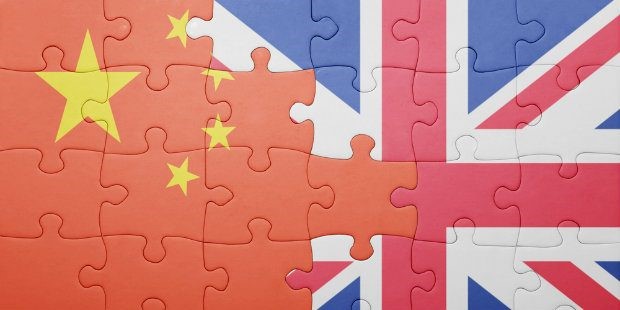 China and UK relations significantly improved their bilateral relations when the two countries signed a landmark agreement to cooperate on the Hinkley Nuclear Power Station in 2015. Under the Strategic Investment Agreement, China General Nuclear committed to invest £6 billion ($9 billion**) for a 33.5 percent stake in the power station.
President Xi hailed the landmark deal as "a flagship project of cooperation between our two countries" adding that "it will lead to more practical cooperation of this kind."
China-Europe future relations
In looking to the future, it is certainly beneficial to consider the past, and in terms of relations between China and the EU countries, there is much to celebrate.
Trade and investment are on the rise, education and cultural exchanges are increasing, and diplomatic ties are strengthening too.
China expects these trends to continue – and with the assistance of European leaders – will work with the countries of Europe to pursue collective aims and promote multilateral cooperation.
* Current exchange rate
**Exchange rate at the time