US Encroachment upon Europe's Sovereignty is Alienating Allies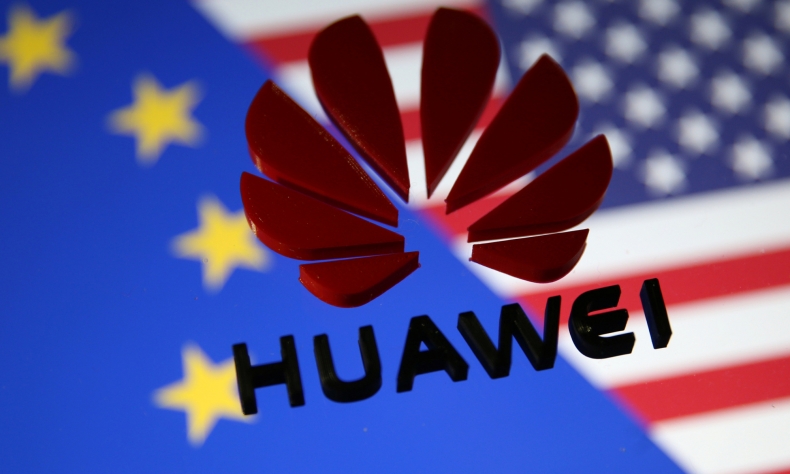 It is notable that Washington's interference in Europe is not limited to Huawei and Nord Stream 2, but is instead part of a much wider policy, leveraging its hegemony as the sole financial superpower to intimidate sovereign nations.
It has been said that sovereignty is to a nation as liberty is to an individual: a fundamental right which may not, because of its very nature, emanate from the will of another.
In a word, sovereignty is not only a concept which underpins a nations freedom to control its domestic and foreign affairs; it also serves as an integral foundation for preserving peace and stability. Unfortunately, not all nations appear to recognize its importance.
While denouncing others for interfering in its own affairs, the United States — seemingly operating on an all-nations-are-equal-but-some-are-more-equal-than-others basis — regularly infringes on the sovereign rights of others.
European allies have recently discovered that they are not immune to the meddling hand of Uncle Sam. Two cases in point are Huawei in the UK, and Nord Stream 2 in Germany.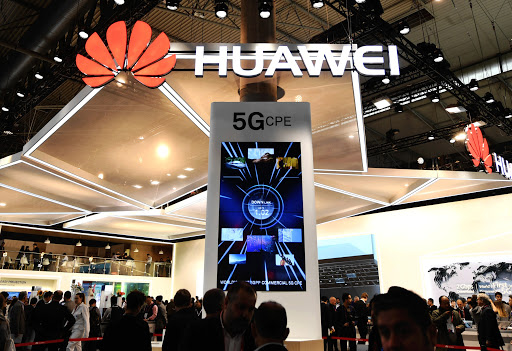 Huawei interference
Following the UK's controversial announcement to ban Huawei from its 5G networks in July, the Observer reported that geopolitical factors were behind the move — citing "huge pressure" from President Donald Trump.
"The British government privately told the Chinese technology giant that it was being banned from Britain's 5G telecoms network partly for "geopolitical" reasons following huge pressure from President Donald Trump," wrote the papers political editor Toby Helm.
In response to reports that London had bowed to pressure from Washington — and in doing so, had put the interests of a foreign nation ahead of its own — the government sought to convince the public that this was resolutely not the case.
Sticking closely to the official narrative which cited "security concerns" — concerns which notably did not exist six months ago when Huawei was permitted to build part of the country's 5G network — ministers denied Washington had played any role whatsoever in their decision-making process.
Kevan Jones, a former British defence minister who now serves on the Commons intelligence and security committee, is one of many unconvinced by the governments security claims. He said: "Of course security should be the number one priority, but it is clear this decision was taken for geopolitical reasons."
With little regard for Britain's sovereignty or in preserving an ally's credibility, Trump immediately took credit as the architect behind the Brits Huawei u-turn— "I did this myself, for the most part," he bragged at a White House Press briefing only hours after London's announcement.
The US president added that he had personally convinced "many countries" not to use Huawei, threatening businesses relations with the US if they disobeyed. "I talked many countries out of using it," Trump confessed. "If they want to do business with us, they can't use it."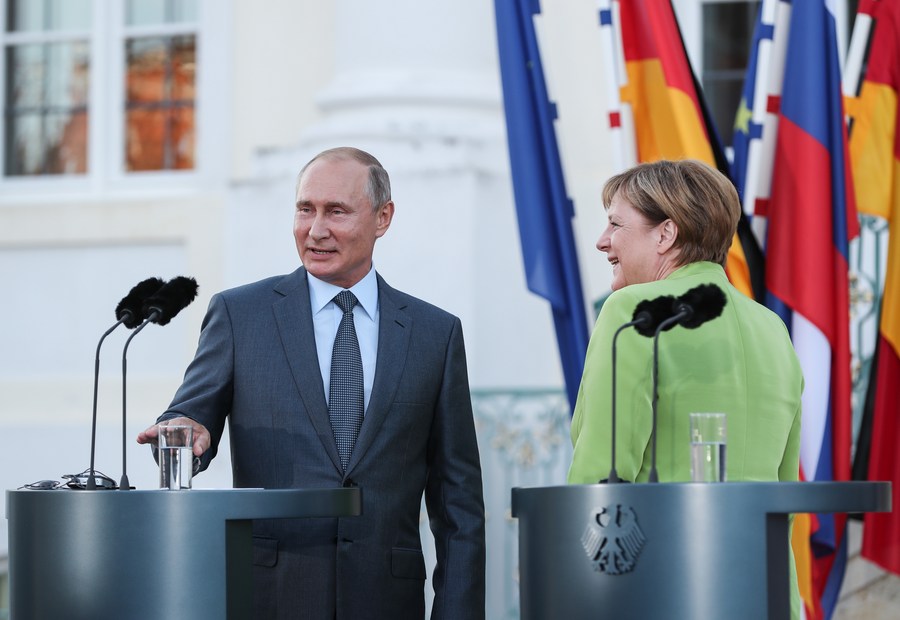 Nord Stream 2 interference
On the continent, the US has stepped up pressure on European contractors in order to derail the multi-billion-dollar Russia-Germany energy project; Nord Stream 2.
Following an amendment to 2017 Countering America's Adversaries Through Sanctions Act law, Washington has threatened to impose sanctions on "any company" helping build the landmark pipeline.
US Secretary of State Mike Pompeo, who labelled the gas pipeline a "malign" Russian influence project, issued a stark warning to companies involved in its development: "Get out now, or risk the consequences."
According to one person familiar with the state department's move, any company — including "companies that refuel Russian vessels" and "banks that transfers funds on behalf of any of the involved entities" — could be exposed to US sanctions.
Michael Harms, head of the German Eastern Business Association, said the new sanctions could affect as many as 120 companies from 12 European states.
Naturally, US interference in Germany's energy affairs has soured relations between the two strategic allies. "We're talking about direct and grave interference in Germany and Europe's sovereignty and energy policy," said Niels Annen, minister of state in Germany's foreign ministry.
Annen's comments echoed a similar statement issued by the EU's high representative for foreign affairs, Josep Borrell, who said: "I am deeply concerned at the growing use of sanctions, or the threat of sanctions, by the United States against European companies and interests."

A clear pattern
It is notable that Washington's interference in Europe is not limited to Huawei and Nord Stream 2, but is instead part of a much wider policy, leveraging its hegemony as the sole financial superpower to intimidate and coerce sovereign nations.
Under the Trump administration, the US has attempted to stop Turkey from purchasing missile defence systems from Russia, and attempted to block all European nations (as well as others) from doing business with Iran and Venezuela.
One of the most powerful methods Washington uses to coerce foreign nations is the implementation and threat of sanctions. As Yale law student Joshua Zoffar explains in his essay 'The Dollar and the United States' Exorbitant Power to Sanction,' the US has achieved "unrivalled sanctioning power" as a result of the dollar's special status as the world's dominant currency.
"For banks and businesses around the world, if they don't have access to the US financial system, don't have access to the US economy, it is a significant if not mortal wound," the former Deputy Director of the CIA, David Cohen noted. "That gives us a huge amount of leverage, a huge amount of opportunity to project US power through our financial measures."
President Trump appears to have been influenced heavily by the former intelligence chief's comments. However, his administration would be minded not to abuse its power, as allies on the receiving end are beginning to get tired of having their sovereignty undermined.