Will US "Choosing A Side" Policy on China Work?
The Trump administration is reportedly using both "sticks and carrots" in an effort to encourage allies to toe its radical line on China.
The Trump administration, desperate to deflect attention away from its mishandling of the Covid-19 pandemic, has stepped-up efforts to pin the blame on China.
White House trade advisor and prominent anti-China hawk Peter Navarro, this week accused Beijing of deliberately spreading the deadly virus around the world.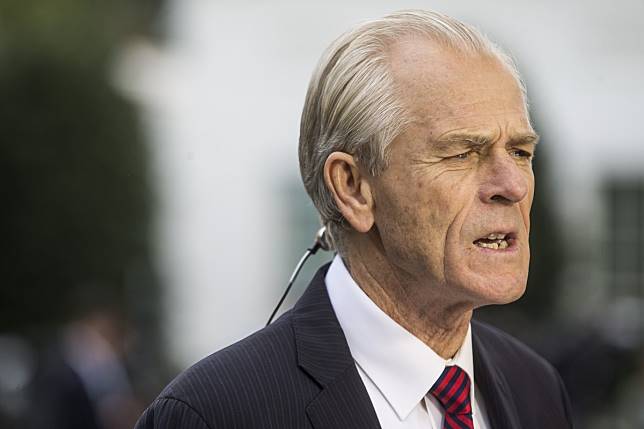 "The Chinese, behind the shield of the World Health Organization, for two months hid the virus from the world and then sent hundreds of thousands of Chinese on aircraft to Milan, New York and around the world to seed that," he said. But he didn't give any substantiated evidence to prove his accusation of China.
Actually, facts have shown that there was no link between China and the outbreak in New York. For instance, Andrew Cuomo, Governor of State of New York has said that the cases in the state had been from Europe, not China, as the US had already banned the flights with China as early as late January.
Navarro's provocative comments follow Trump's controversial election strategy of scapegoating China, and Trump's equally controversial move to label the pandemic on par with a military attack.
A dangerous precedent  
Speaking to reporters in the Oval Office of the White House last week, President Trump described the coronavirus pandemic as the "worst attack" ever on the United States.
"This is worse than Pearl Harbor, this is worse than the World Trade Center. There's never been an attack like this," Trump said.
Leaving no room for speculation as to who the US President believes to be behind the so-called "attack", Trump continued, "It should have never happened. Could've been stopped at the source. Could've been stopped in China. It should've been stopped right at the source. And it wasn't."
Here, Trump is speaking both as a candidate facing reelection with a hope of projecting a tough-on-China image, but also as the President of the United States with a keen interest in reaching sympathetic ears overseas.
In recent weeks, the Trump administration has held phone conversation "with dozens of foreign allies" on ways to collectively address what the White House claims was China's intentional effort to conceal the outbreak, CNN reports.
Among the retaliatory options being discussed inside the White House are imposing additional tariffs on Chinese products and cracking down further on leading Chinese companies such as Huawei.
In an interview with Fox Business Network on May 14th, President Trump even floated the idea that the US is prepared to sever all ties with China. "There are many things we could do… We could cut off the whole relationship" Trump said.
Cold War fears
Whilst it remains unlikely that the Trump administration is actively considering severing relations with the world's second largest economy, the president's comments have caused considerable unease in the global markets and resulted in much speculation over the possibilities of a new Cold War.
"We're essentially in the beginnings of a Cold War," said Orville Schell, the director of the Center on U.S.-China Relations at the Asia Society. "We are on a downward slide into something increasingly adversarial with China."
Furthering fears of a Cold War-like scenario, the Trump administration has put the trade-war truce in potential jeopardy with his surprise move to block global chipmakers from selling their products to Chinese telecoms giant Huawei.
The restrictions, announced on May 15th, require foreign semiconductor makers who use American technology to apply for a US license in order to ship Huawei-designed semiconductors to the company.
Richard Haas, president of the US based Council on Foreign Relations condemned anti-China hawks in the White House, and warned that a Cold War with China "would be a mistake."
"A rising chorus of American voices now argues that confronting China should become the organizing principle of U.S. foreign policy, akin to the Cold War against the Soviet Union," he said. "But this would be a major strategic error."
By some accounts, the cold war has already begun.
Washington: choose a side
The Trump administration is reportedly using both "sticks and carrots" in an effort to encourage allies to toe its radical line on China.
Last week, US Secretary of State Mike Pompeo boarded a flight to Israel in order to warn Jerusalem against extending its economic cooperation with China. In an interview with an Israeli news channel, Pompeo remarked "We do not want the Chinese Communist Party to have access to Israeli infrastructure, Israeli communication systems, all of the things that put Israeli citizens at risk and in turn puts the capacity for America to work alongside Israel on important projects at risk as well."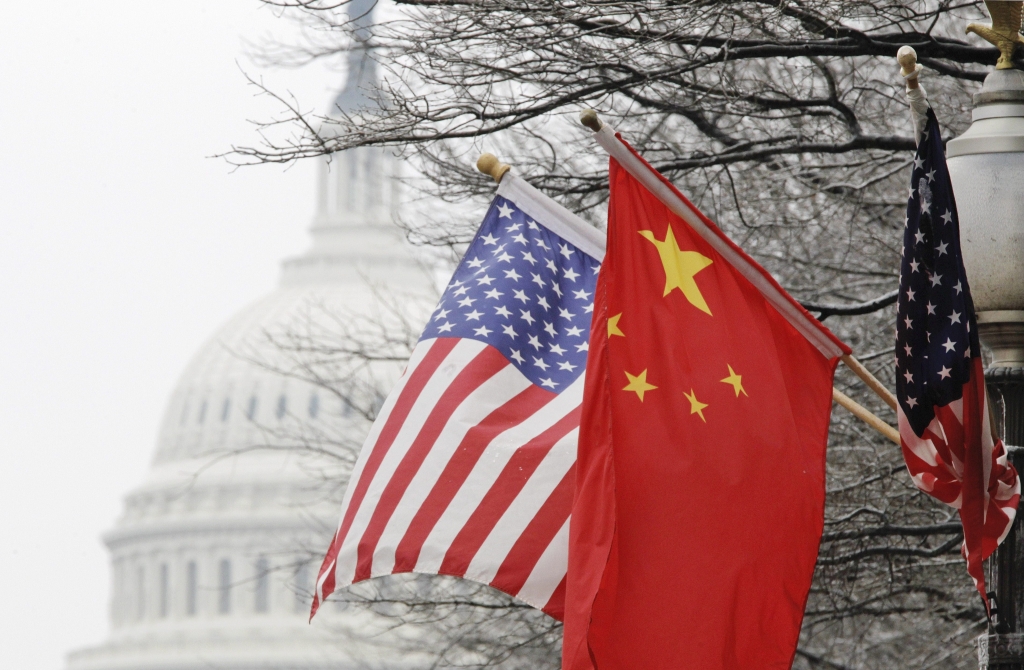 Commenting on Pompeo's last-minute trip to the Middle East, Israeli journalist Sophie Shulman noted; "The unusual visit was meant to signal to Israel that the war is already here and it will soon have to pick a side."
"This time it won't only be a trade war. A new cold war between the U.S. and China is in the cards and like in the original cold war with Russia it will be impossible for Israel, which is unquestionably a U.S. ally, to be in the unaligned camp," she added.
It appears that the US is also pursuing a similar strategy in its dealings with the UK. The Guardian reports that Washington is privately pressing London in bilateral trade talks to make a choice between itself and Beijing.
"The US is seeking to insert a clause that would allow it to retreat from parts of the deal if Britain reaches a trade agreement with another country that the US did not approve," writes Patrick Wintour.
For the avoidance of any doubt that the Trump administration seeks to sow divisions across the globe, on his return to Washington, Mike Pompeo framed Beijing as a threat to all freedom-loving countries around the world.
China has sounded a strong warning of retaliation, albeit so far not taken any action against Washington for its actions against Huawei or its international campaign to pressure countries to pick a side.
Speaking at the opening of the 73rd World Health Assembly on May 18th, Chinese President Xi Jinping maintained focus on the coronavirus pandemic and announced concrete measures to boost global fight against COVID-19. The Chinese leader pledged to provide US$2 billion over two years to help with COVID-19 response and with economic and social development in affected countries, especially developing countries.
Noting that the mankind is facing the most serious global public health emergency since the end of World War II, Xi said "solidarity and cooperation is a sure way through which we, the people of the world, can defeat this novel coronavirus."