Work Hard Play Hard: How Life in Wuhan Returned Back to Normal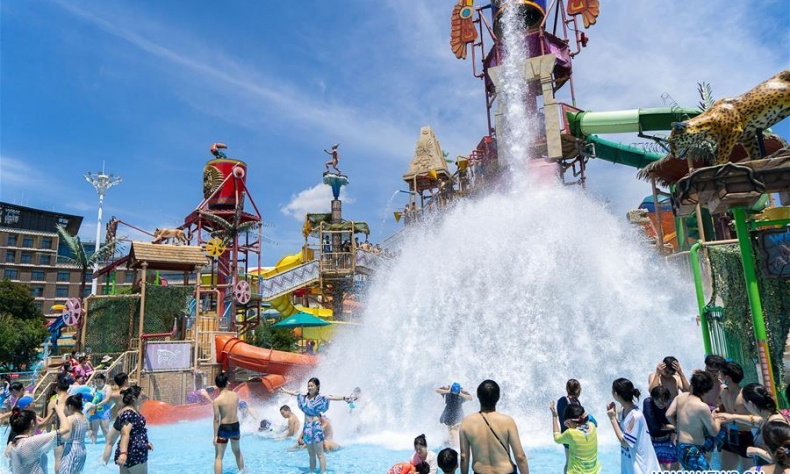 Almost all leaders have argued that in responding to the pandemic, it is necessary to 'strike the right balance' between protecting public health and the economy. The Wuhan Pool Party has shown however, that only a society which has eradicated Covid-19 can hope to rebuild their economy.
When images of Chinese partygoers gathered shoulder to shoulder and maskless at a Wuhan pool party went viral last week, the uniform response of much of the Western media was one of envy and anger.
In the US, Fox News called the celebratory gathering a "slap in the face," while others including, CNN, NBC and the New York Post, sought to frame Chinese people as reckless for "flouting social distancing guidelines." A similar story was told in UK, with news coverage describing the scenes as "shocking" and "disturbing."
The overarching narrative, driven primarily by the tabloid-end of the news spectrum, was in some form: How dare they return to normal while we're struggling to clean up their mess?
Of course, only the uninformed and the most extreme ideologically-blinded zealot could believe such a tale. Those who put sock in the counsel of experts and bother to make rational judgements based on the facts, know that China (along with a handful of other countries) has done exceptionally well in controlling the coronavirus pandemic.
Wuhan's journey
When, on January 23, Wuhan was placed under an unprecedented lockdown, a bustling city of 11 million was brought to an abrupt stand still overnight.
All internal and external movement was strictly prohibited and all but the most essential businesses and services were forced to close. Only one person per household was permitted to leave their residence every two days to buy groceries, and a special permit was required for travel by vehicle. The streets of Wuhan, as the world witnessed, were truly deserted.
To identify all potential cases, mass testing was implemented and regular temperature checks were mandatory. Additionally, pharmacies were ordered to record and report the sale of medicine commonly used to treat coronavirus symptoms. Upon discovery of a new case, infected individuals were quarantined and treated, and every contact traced.
The unprecedented and total lockdown of Wuhan lasted for over two months and was only partially eased on March 22, when authorities were confident that cases and community transmission was under control.
Cautiously, the people of Wuhan returned to normality. Restaurants and retail stores began re-opening, public transport resumed, and the wheels of industry stared to turn again.
Then, on May 12, six new cases were discovered. The mini-outbreak prompted city officials to quickly put in place ambitious plans to test the entire population. By June 1, health authorities confirmed the successful testing of 10.9 million of the city's 11 million residents.
The brief recap of Wuhan's journey from "silent streets to packed pools" — as the BBC quipped — is necessary in order to remember two points. First; Wuhan's epic struggle. Second; the city's unique story which demonstrates undeniably that the pandemic can be defeated.
Wuhan has not found any new case for many days running, nor a single COVID-19 patient remaining. Under these circumstances, the Wuhan pool party is fully justified.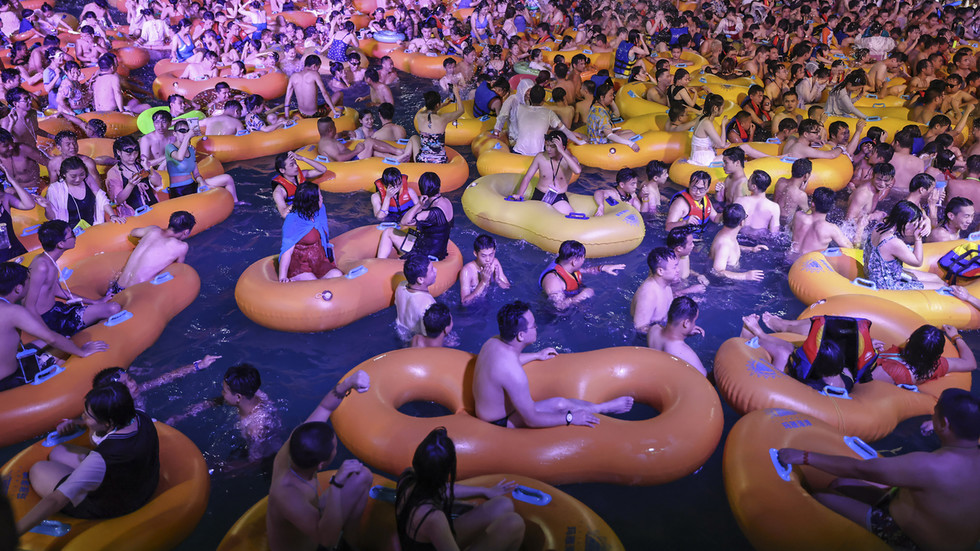 Lessons learned
It is by no accident or good fortune that the people of Wuhan are finally able to venture beyond their front doors, embrace loved ones, and celebrate together.
Wuhan's remarkable success is instead the result of the sheer determination and unwavering commitment of the people, who for 67 days, endured the strictest of lockdowns ever witnessed. That, and the resolute leadership of authorities who unquestionably prioritized the health and safety of the people, over and above all economic considerations.
Rather than exciting feelings of anger or envy, the images of the Wuhan pool party should be cause for celebration. Wuhan — once the world's epicenter — has been Covid-free for some three months now. Surely, this should provide hope to others, right?
The incredible story of Wuhan, as well as offering hope, also offers an important lesson: Namely, the 'public health versus the economy debate' is based entirely on a falsehood.
Almost all leaders have argued that in responding to the pandemic, the country must "strike the right balance" between protecting public health and the economy. President Donald Trump has been a big supporter of this position, repeatedly asserting that "the cure must not be worse than the disease."
The "right balance" argument has been endorsed by politicians of all persuasions, and received overwhelming support from the business community — likely in the belief that it may help stave-off the worst recession in living memory.
The truth is; until the virus has been completely suppressed, there can be no hope of meaningful economic recovery.
For as long as the virus is still in circulation, social distancing must necessarily be kept in place. And with a socially distanced society, there is no way an economy can fire on all cylinders.
The parts of society able to reopen such as retail stores, bars, and restaurants, are able only to operate at around 50 percent capacity. Meanwhile, businesses which rely on drawing large crowds such as sporting events and concerts will remain closed indefinitely.
Moreover, reopening society while the virus is still in circulation, only lays the way for a second wave.
It is necessary therefore — from both a public health and economic perspective — to take the bitter medicine entirely and all at once, otherwise suffering shall only be exacerbated and prolonged.