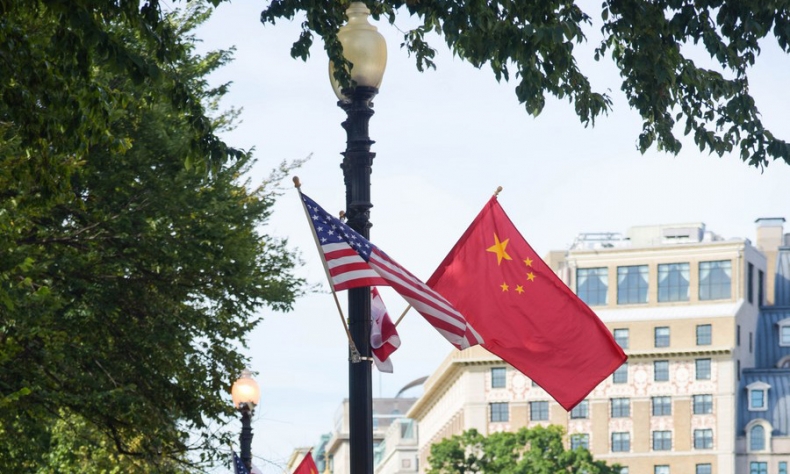 A Dialogue Delving into New Areas for Sino-U.S. Cooperation
America's focus ought to be on improving ourselves by overcoming the problems within our own society.
During their recent virtual dialogue, Wang Huiyao, founder and President of the Center for China and Globalization, and John Hamre, President and CEO of the Center for Strategic and International Studies, a U.S. think tank, explored potential areas where China-U.S. cooperation is essential. Edited excerpts follow:
Wang Huiyao: As we face this once-in-a-century catastrophe caused by the COVID-19 pandemic, how can we get out of the grave situation and how can China and the U.S. really work together?
John Hamre: There's a central paradox we've experienced throughout the past two years. It's very clear that with something like a pandemic, no one country can act on its own and protect itself; there has to be international cooperation. But people that lead countries naturally and primarily respond to the pressures within their own countries. And so there's a parochialism that becomes very strong during a period like this. Every country in the world basically tried to find its own solutions for managing the pandemic, and it highlighted that the mechanisms of international health organizations are not sturdy.
I think the bright spot over the last two years appeared in the medical research community, where there were international networks communicating with each other and making combined efforts. In the private sector, international cooperation proved very impressive. In the public sector, teamwork didn't fare so well. I think that's where the real opportunity lies. I'm unhappy about the direction we're moving in right now­—there's a lot of strain between our two countries. We have to find ways where we can team up on shared issues and global public health is one such example.
Wang Huiyao: I know both China and the U.S. are in favor of a patent waiver for developing countries in terms of vaccine production. We must take the lead in that area. Also, we were glad to see China and the U.S. making a joint statement on climate change at the UN Climate Change Conference in Glasgow in November 2021. That is another big area. When speaking about climate change, what specific issues do you think we can tackle together?
John Hamre: I do think this is an area for cooperation. I'm impressed by a lot of forward-looking policies in China. Take electric vehicles for example. What China is proposing to do for its own market is impressive. Obviously, you are a country in energy transition. So are we. I think there are opportunities that we could explore and we must find a number of topics on which we can at the very least have a conversation and look at potentially joint projects, just like in the arena of healthcare.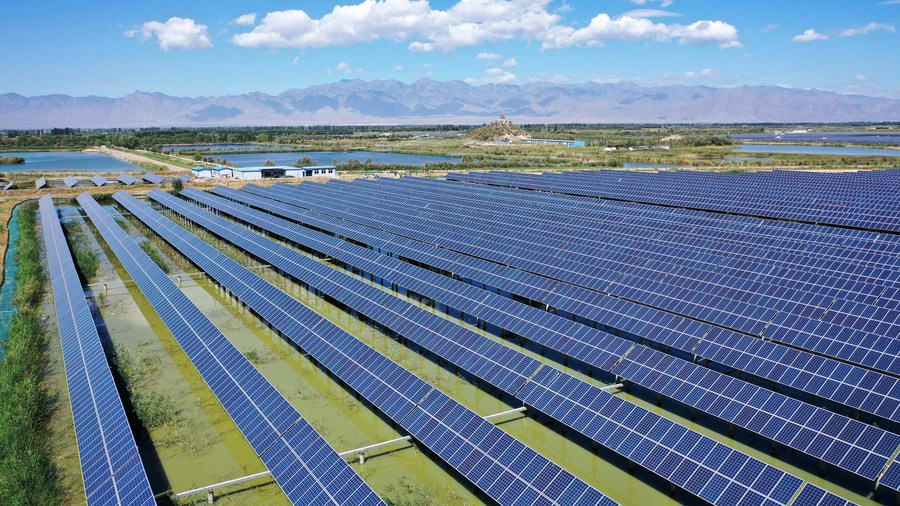 Wang Huiyao: The world features much common demand, such as that related to infrastructure. Worldwide, there is a huge demand for it; in developing countries, but also in developed countries. President Joe Biden signed his $1.2-trillion infrastructure bill in November 2021, the same day he spoke with Chinese President Xi Jinping. China has the Belt and Road Initiative, first proposed in 2013. Infrastructure-wise, we also have the World Bank, the BRICS New Development Bank and the Asian Infrastructure Investment Bank. The Group of Seven, for its part, has proposed the Build Back Better World initiative. Do you think we can genuinely find common ground on these infrastructure issues?
John Hamre: There's an astounding worldwide demand for infrastructure development: in some places for brand new projects; in other places, like the U.S., for modernization. In all honesty, it's rather embarrassing to look at the state of many American bridges and roads, and our airports are disappointing. There's a lot we should do.
But globally, infrastructure is a major subject. I think we should start by looking at areas where we know there is a trend we're all going to want to deal with: how to build sustainable infrastructure and infrastructure that has a revenue base underneath it so it doesn't become a white elephant.
Of course then there's the financial aspect. Infrastructure projects are big, elaborate and complex. Helping other countries do a better job, deciding what's in their best interest and what is sustainable—those I think would be things we could work on together.
Wang Huiyao: President Biden mentioned during his virtual meeting with President Xi that the U.S. does not seek to change China's system and does not want to run an alliance against the latter. He also reaffirmed the U.S. Government's longstanding one-China policy. The U.S. itself is divided right now: You have a very hawkish Congress and you have other stakeholders. Now that China on its own has managed to become the world's second largest economy, it must have done something right. So how can we peacefully coexist? What do you think that we can do in regards to Sino-U.S. relations?
John Hamre: When it comes to China, the overarching Washington sentiment is very negative right now. I think that's very unfortunate because it makes it hard for us to develop real ideas, real policies, in a constructive way. We're two great countries. We have global interests. We're going to have areas where we're going to disagree with each other. We're going to rub up against each other. We have to find ways where we don't let the tension overwhelm us and prevent us from having the kind of constructive conversations to work through problems.
Today, Washington basically features two camps. One believes that China is racing ahead; it's going to be dangerous. We'd better stop them any way we can. The second thinks this is a huge unprecedented competition. We're out of shape—like a runner who hasn't been keeping up with their training. We're going to have to get in shape before we can hold our own in this competition. So instead of trying to trip up China because it's running ahead of us, we need to work harder to run faster. I'm in the second camp. I believe that America's focus ought to be on improving ourselves by overcoming the problems within our own society. I'm in the camp that says if America is going to compete effectively, we've got to get stronger internally.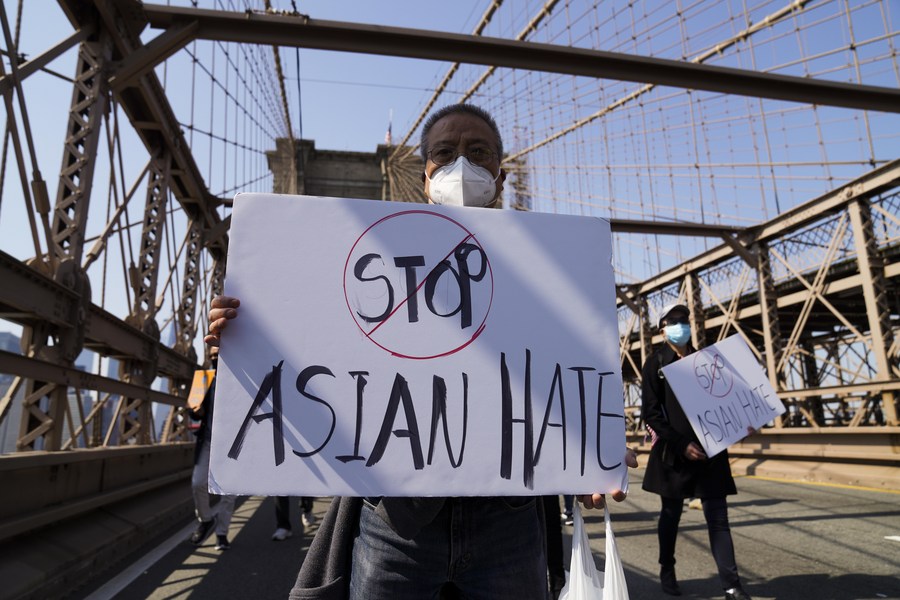 Wang Huiyao: In previous discussions, you said you think the Comprehensive and Progressive Agreement for Trans-Pacific Partnership (CPTPP) is a good idea, and the U.S. should return to it. The CPTPP is one of the most advanced trade agreements initially designed by the U.S., but it retreated under Donald Trump. China, however, is bidding for membership. Do you think the U.S. will return someday?
John Hamre: I thought it was a major mistake on the part of former President Trump to pull out of the Trans-Pacific Partnership, the predecessor of the CPTPP, and I'm glad that Japan stepped up work on the pact. I wish the Biden administration could see the opportunity that comes with rejoining the partnership. But I don't know if they're going to and that's a mistake in my view.
We should be leaning forward. Every country has to find ways to get higher productivity in their economies in order to pay for the different things we have to do. You have an aging society. We have an aging society. We've got a wide gap in economic opportunity in America. One of the few really good ways to deal with that is to expand and open up wider on trade opportunities.
I also think that there is a larger restructuring underway now. Before the outbreak of the COVID-19 pandemic, instead of globalization, we were already starting to see a regionalization of trade patterns. That was a very large push of the Trump administration to bring manufacturing back to the U.S. I do think there is a big sorting out that's going on now.
I worry about the tension between the U.S. and China. We could be, unfortunately, separating the global economy into two spheres, and I don't know if that's going to do anyone any good.
The trend we're riding right now very much leans toward a division in the international economic order and I think the trade issue fits into that. There needs to be a larger conversation about where the global economy is headed.