Chinese Higher Education Lays Foundation for Brighter Future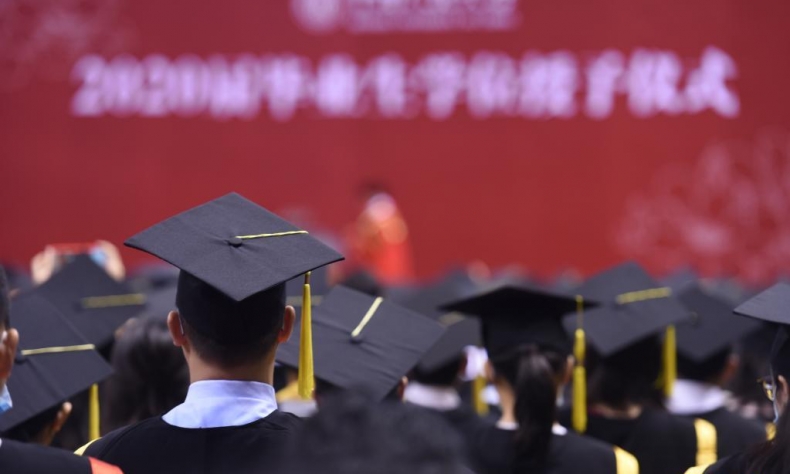 While there is much work to be done, China can have confidence that progress in improving higher education will continue, given its strong performance over the last decade.
As shown by the rise of Chinese universities in the major rankings of the world's universities, China's higher education sector and education system continue to improve. Quality higher education outcomes will play an important role in providing China's research, innovation and talent when the global economy eventually bounces back from the pandemic.
The driving force behind the improvement has been the "China Education Modernization 2035" directive which was released by the Ministry of Education in 2019. It outlines China's international education strategy.
This plan details major goals and provides the framework for China's education reform and development. The overarching goal is to promote the quality, suitability and innovative capacity of the higher education sector. These reforms will strengthen the foundation of Chinese society, prepare China for the century ahead, and provide greater opportunities for China's citizens.
The modernization plan emphasizes nine goals including ensuring leadership from the Party; strengthening moral education; prioritizing educational development; focusing on education grounded in fundamental socialist principles and values; developing a system of education rooted in Chinese history and values; promoting an educational system that lays the foundation for China's continuing modernization and overall economic and social development; promoting and extending educational reform and innovation; having education play a key role in revitalizing the Chinese nation; and providing a strong focus on improving the quality of teachers.
In achieving these goals, China hopes to develop a world-class university system featuring top universities, especially in areas such as science, engineering and technology.
Importantly, China wants to continue to open up to the rest of the world. Some of the strategies emphasized promote people-to-people exchanges; stress the continuous improvement of education; continue to advance China's soft power and international influence; expand cross-border education quality, for example by expanding bilateral and multilateral cooperation in education; and increase China's capacity to participate in international organizations and education advancement.
In adopting these measures, China will enhance the diversity and quality of its education system in order to advance its economic and social development. China will support its universities and vocational colleges in their efforts to expand overseas. The strategy also encourages the role of student exchanges as a vehicle to both improve China's system, especially in fields such as engineering and the natural sciences.
China, like all countries, will face many challenges in meeting these goals. First is finding and committing the resources required, especially at a time when government budgets around the world are seriously stretched and have struggled to meet the many resource demands for infrastructure and health. While funding to education has increased, it has not kept pace with the significant growth in student numbers.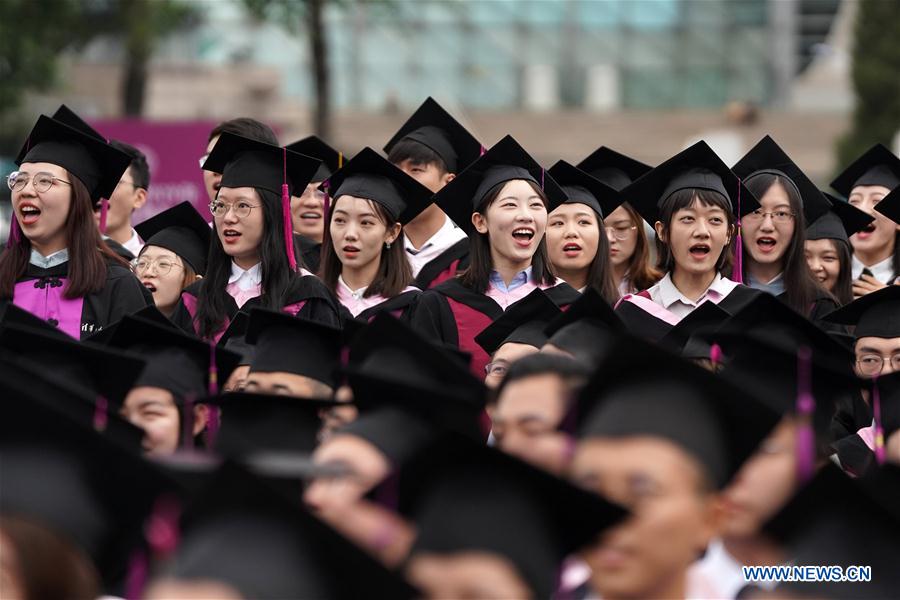 Second, educational quality is a multi-faceted construct and much improvement is needed to better define, measure and evaluate educational outcomes. Such tools are necessary if governments are to monitor and measure success in achieving desired educational outcomes.
Third, a tension exists between opening educational opportunities to more of the population while at the same time maintaining quality standards and achieving learning outcomes.
Fourth, to meet the needs of an increasingly complex world, China needs a diversity of educational models. Universities can be resistant to innovation and slow to change. There is a lack of diversity amongst Chinese higher education institutions. Rigid criteria have resulted in too many of the same kind of courses and qualifications. Universities are therefore seen as increasingly out of step with the needs of the economy and society. The gap between tertiary studies and employment needs is still growing in many areas.
A fifth challenge relates to university administration systems. The higher education system should step up efforts to encourage and reward innovation. Improvement also must occur in promoting academic freedom thereby encouraging innovation and creativity.
Finally, efforts should be made to strengthen cooperation at all levels of education. China must also strengthen the links between higher educational and research institutions, research centers, and industries, so that they can learn from one another and more efficiently and effectively bridge the gap between basic research and the application and commercialization of research and technology.
While there is much work to be done, China can have confidence that progress in improving higher education will continue, given its strong performance over the last decade.