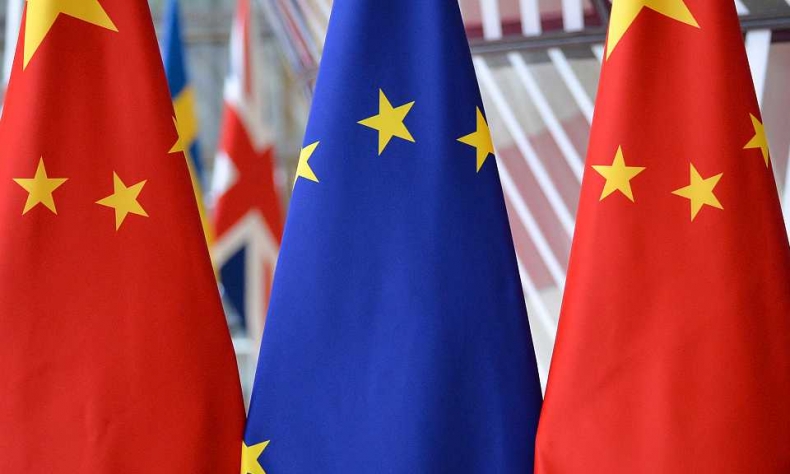 Insight Talk: China Will Have Strong Growth Potential
China will stand for 30 percent of global growth in the next ten years at least.
Editor's Note:  China has become the largest trade partner of the European Union and also pledged to open wider to the EU investors in the negotiation of Comprehensive Agreement on Investment (CAI). In an interview with China Focus, Joerg Wuttke, President of the European Union Chamber of Commerce in China, also Vice President and Chief Representative of BASF China, gives his insights on the current economic ties between EU and China, as well as China's growth potential in the future.
China Focus: What does Comprehensive Agreement on Investment mean to EU entrepreneurs and investors like yourself?
Joerg Wuttke: Well, it took seven years to negotiate this agreement and there was a while when I thought there will never be an agreement until European Chinese leaders found consensus at the last moment, in December. So, when the agreement was signed, we realized there are some points on market access for the car industry, for health care. But also, much better was also the level playing field we care about, state owned enterprises (SOE's), subsides of these companies. And then, of course, there was the so-called sustainability basket, meaning labor relations and so forth. So, there it is, seven years of negotiations, we have it and we are very happy, and 12 weeks later, maybe we have to wait for another seven years.
China Focus: What factors contributed to the increased China-EU trade in the first three quarters of 2020?
Joerg Wuttke: On June 9th, we launched our position paper, our launch survey, which indicates how our companies are feeling. So, in three weeks you will have more data on this one. But, what is astounding is, the pessimism last year when we took the sample in the middle of Covid, nobody expected 2020 to be a good year. Looking back, maybe 2020 was the best year they've ever had. And that certainly has to do with the fact that China was dealing with the Covid crisis very robust draconian measures and people are very safe, the economy could kickstart very fast.
Second, China is the factory for the world, for things that the world needs in a lockdown; electronics, healthcare, equipment and so forth. So, China enjoys an excellent export for the whole year and still does that.When you can see the dimensions of the economies clearly, there is a huge potential for China to actually become the most important export market that we have. It's true that China produces products that our customers like, it's good, it's efficient and hence you can't blame European consumers for going shopping for Chinese products.
China Focus: What makes the Chinese market so attractive?
Joerg Wuttke: When I came here 40 years ago, to China, I realized how low the was developed, how poor people are. But if you see the history, you could expect China being basically economically heavy hitter for decades or centuries. You could imagine that China would have a comeback story. And that's what happened now. We have now a situation but China is still relatively backward when it comes to $10,000 per capita in GDP terms. The West is $65,000 which naturally give every business man the confidence, even for the next 10 to 20 years, China will have a very strong growth potential.
I think that China will stand for 30 percent of global growth in the next ten years at least as much as all the big economies, Japan, America, and Europe together. It's going to be the success story. It's going to be the growth story. So, there is no alternative, there is no second China anywhere around.