Nepal-China Ties on the Up Despite MCC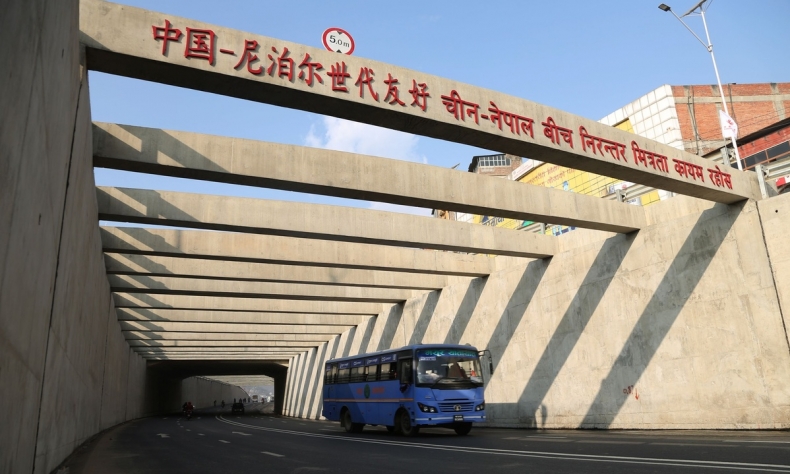 As two intimate neighbors, China and Nepal will continue to develop and improve through sustained efforts and cooperation. The U.S. in this context will always be secondary to China.
Nepal is watching the "two sessions," the most famous and largest annual political event of China, with profound interest. Thousands of political figures are now convening in Beijing for the fifth session of the 13th National People's Congress (NPC), China's top legislature, to advise and decide on the central government's priorities and plans for the year ahead.
Alongside adopting advice and proposals from the National Committee of the Chinese People's Political Consultative Conference (CPPCC), China's top political advisory body, the NPC deliberated on the government work report submitted by Chinese Premier Li Keqiang. That document involves China's policies on economics, military, trade, diplomacy, fiscal and social issues, and more.
The most notable annual target set in the report was 5.5-percent GDP growth, the lowest since 1991, which will still require major efforts to achieve, according to Premier Li. Another target was continuing COVID-19 control measures, with a focus on rolling out targeted, scientific measures that ensure the continuation of normal life and production, which will also need fine-tuning. Among other important targets, one was generating 11 million new jobs in China this year.
Exemplary Bilateral Relations
The close and friendly relationship between Nepal and China has been driven by ancient civilizational linkages flourishing since the first century and solidified by arduous travels and pilgrimages made by famous Chinese monks like Faxian and Xuanzang to Nepal, and Nepalese monk Buddha Bhadra to China, and their dedicated work. Such exchanges have expanded into social, cultural, religious, economic, trade and nuptial spheres, especially with Tibet in southwestern China, after consistent contact between the two countries over centuries. The relationship, in the modern scope of full-fledged diplomatic form, was officially established between the People's Republic of China and Nepal in 1955.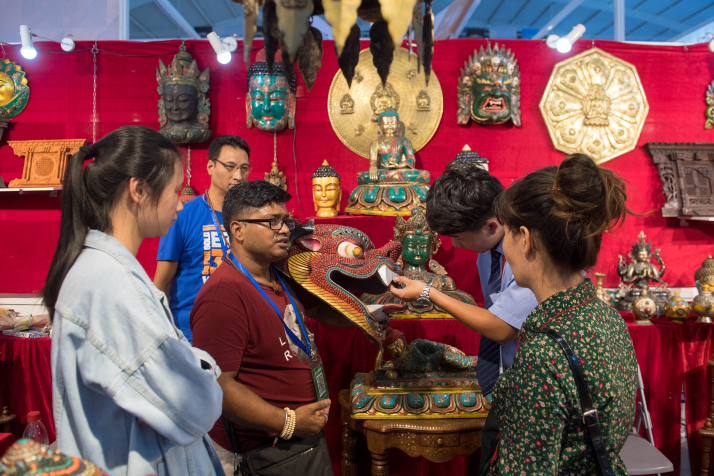 Today, their bilateral relations have expanded into governmental, non-governmental, and people-to-people sectors and encompassed every conceivable area of art, culture, literature, education, sports, aviation, infrastructure, and economics. China's generous assistance to Nepal's infrastructure and economic development and unequivocal support for the preservation of Nepal's independence and sovereignty, coupled with mutual respect, trust, and confidence, have kept Nepal-China relations as strong as ever.
The Nepal-China relationship is based on the principles of peaceful co-existence and mutual adherence to the policy of non-interference in the internal affairs of other countries and settlement of disputes through dialogue and negotiations. Nepal supports the One-China policy and forbids others from using Nepalese soil for purposes against the interests of its neighbor. The relationship between Nepal and China, two countries with drastically different political ideals and national conditions, is often described as exemplary in the modern political context.
Nepal's participation in the Boao Forum for Asia, the Asian Infrastructure Investment Bank, the Shanghai Cooperation Organization, and the Belt and Road Initiative (BRI) evidences its close affinity with China.
Exchanges of high-level state visits between Nepal and China, especially Nepalese President Bidya Devi Bhandari's 2018 visit to China and Chinese President Xi Jinping's 2019 visit to Nepal, culminated in the agreement on the Trans-Himalayan Multi-Dimensional Connectivity Network including a Nepal-China trans-border railway during the second BRI forum in Beijing. President Xi's announcement in Kathmandu during his state visit to Nepal in 2019 elevated bilateral relations to the strategic level and strengthened them like never before.
Nepal looks at China's speedy progress over the past four decades to become the second-largest economy of the world with enthusiasm and respect. It fully supports China's adoption of the policy of peaceful development under UN-centered multilateral global governance and efforts to seek win-win reciprocal arrangements to share benefits across mankind. China's effective work in controlling and preventing the most deadly pandemic of the century, COVID-19, in both the domestic and global arenas has gained unprecedented admiration in Nepal.
Nepal admires China's achievement of a moderately prosperous society in all respects, the first Centenary Goal, as endorsed by President Xi. It supports China's work eliminating absolute poverty and its march towards the objectives of the second Centenary Goal of building a modern socialist country that is prosperous, strong, democratic, culturally advanced, and harmonious.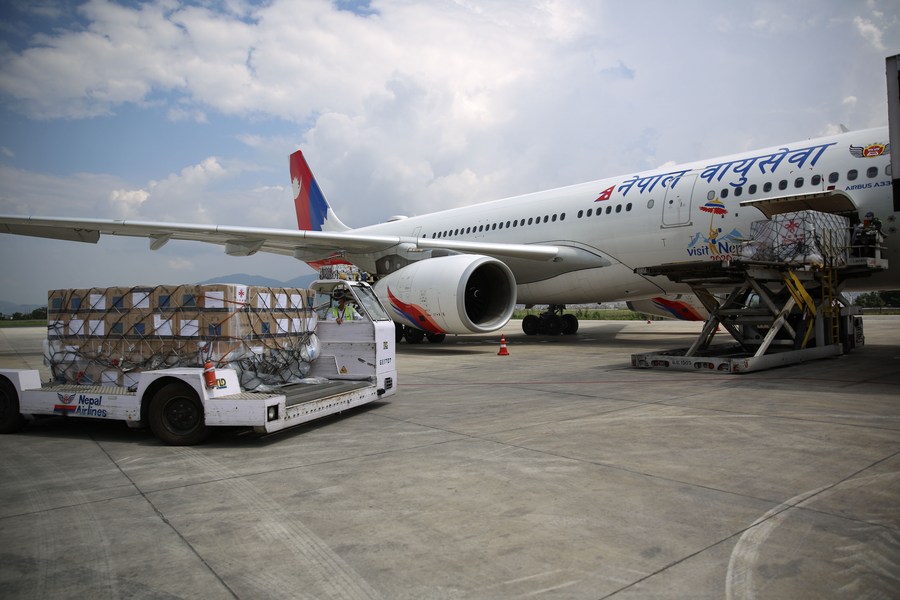 U.S. MCC Intervention in Nepal
Nepal is acutely aware of various measures from the U.S.-led Indo-Pacific alliance seeking to contain China's rise. Nepal has been rejecting involvement in strategic alliances aiming to oppose China. Discussions on the Millennium Challenge Corporation (MCC) Nepal Compact, proposed by the U.S. to Nepal, were long suspended in Nepal's Parliament due to a lack of clarity and potentially adverse impacts on Nepal's core interests and relations with China.
After hearing diverse views both for and against the compact, however, the pact was finally endorsed by a majority of members of the political parties in Nepal's Parliament along with a 12-point explanatory note. One of the clauses of the explanatory note asserted that Nepal, as a party to MCC, shall not be considered a party to the Indo-Pacific strategy or any other military and security alliance. The U.S. has not disagreed with the clauses of the note, so they are presumed to have been accepted by the U.S. Meanwhile, public demonstrations and opposition from some political parties continue. Implementation will most likely be delayed.
Nepal believes that even the worst-case scenario would hardly do enough damage to adversely affect its relations with China. As two intimate neighbors, China and Nepal will continue to develop and improve through sustained efforts and cooperation. The U.S. in this context will always be secondary to China, which is Nepal's inseparable neighbor. Nepal will continue its cooperation with China in implementing quality BRI plans and projects, one of the tenets of diplomacy in China's 2022 government work report. However, the future role of the U.S., as well as India's central role in the Indo-Pacific strategy and the QUAD as America's proxy power against China, may require constant vigilance.
Sundar Nath Bhattarai is the officiating chairman of the China Study Center in Nepal.