Promote Reform and Opening-up through New Economic Achievements
China's Reform and Opening-up and socialist modernization has entered a new era. According to the government work report, China is targeting 6.5% GDP growth in 2018.
By Zhang Maorong
The first session of the 13th NPC opened in Beijing on 5th March. Premier Li Keqiang delivered the government work report which summarized China's great economic and social achievements over the past five years.  On this important opportunity of the 40th anniversary of Reform and Opening-up, he emphasized the need to promote new breakthroughs to ensure high-quality economic development.
Further Impressive Economic Development
Over the five years since the first session of the 12th NPC and under the leadership of the Central Committee of the CPC with Comrade Xi Jinping at its core, China's Reform and Opening-up and socialist modernization has entered a new era. According to the government work report, China is targeting 6.5% GDP growth in 2018. China's growth rate continues to lead the major countries, with its total economy ranking second in the world. China and the U.S. are the only two countries in the world with a GDP exceeding 10 trillion U.S. dollars, and the gap between China and the U.S continues to narrow.
Major Changes Appear in China's Economic Structure.
First is the obvious optimization of the economic structure. From 2013 to 2017 the contribution of consumption to economic growth increased from 54.9% to 58.8%, and the service sector's share of GDP increased from 45.3% to 51.6%, making it a driving force for economic growth. Through the implementation of Made in China 2025, the building of robust industrial foundations, and the promotion of smart manufacturing, green manufacturing and other major projects, China's advanced manufacturing industries have accelerated the country's development. From 2013 to 2017, China's high-tech manufacturing industry grew at an average annual rate of 11.7%. The high-speed rail network increased from over 9000 kilometers to 25,000 kilometers, accounting for 2/3 of the world's total. Meanwhile, urbanization rate steadily increased – up from 52.6% to 58.5% – and more than 80 million rural residents moved to urban areas.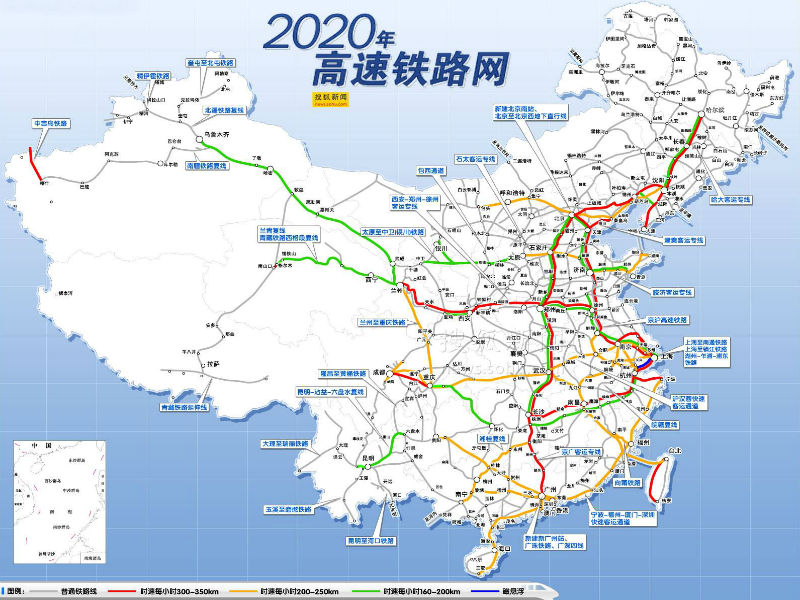 Secondly, significant gains were achieved in innovation. From 2013 to 2017, annual R&D investment increased by 11%, ranking second in the world in scale. The contribution of progress in science and technology increased from 52.2% to 57.5%. Major innovations to emerge included manned spaceflight, deep sea exploration, quantum communication and trunk line aircraft. China leads the world in areas such as the high-speed rail network, e-commerce, mobile phone payments, and the shared economy. Internet + has been extensively integrated into all walks of life
Thirdly, significant progress was made in cutting overcapacity. From 2013 to 2017, China cut the excess capacity of over 170 million tons in steel and 800 million tons in coal. This has not only promoted the revitalization and profitability of related domestic industries, but also boosted the global market in bulk commodities and contributed to the economic growth of a large number of developing countries who largely depend on those exports.
The optimization and upgrading of China's economic structure has improved the environment and promoted the efficiency of resource utilization. Over the past five years, China's discharge of major pollutants has fallen steadily, and the number of heavily polluted days in key cities has been cut by half. Energy consumption and water consumption per unit GDP have dropped by over 20%. The energy structure has been further optimized. The proportion of natural gas, hydropower, nuclear power, wind power and other clean energies in total energy consumption rose to 20.8%.
China's rapid economic development has also brought about a substantial improvement in incomes and wealth distribution. Over the past five years, China's household income increased by an annual average of 7.4%, surpassing the economic growth rate and creating the largest middle-income population in the world. Decisive progress has been made in poverty alleviation and the incidence of poverty has dropped from 10.2% to 3.1%.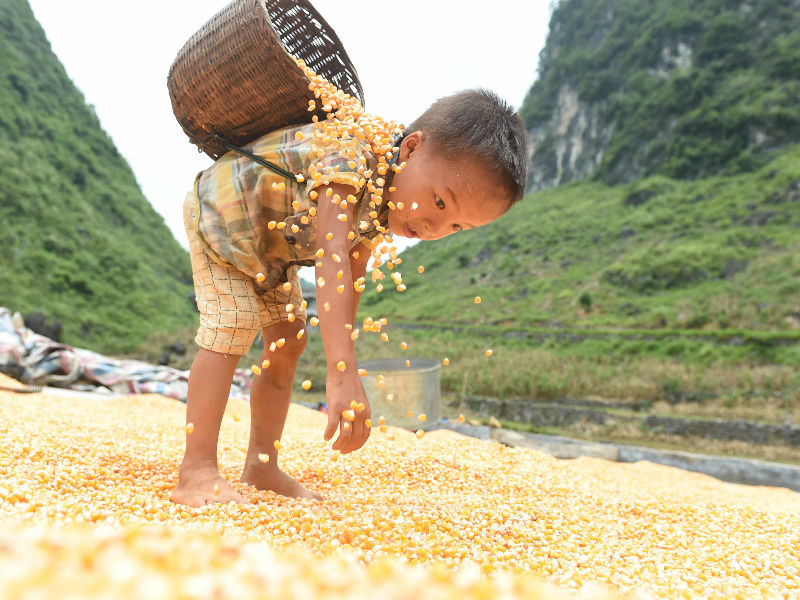 High-Quality Economic Development through Deeper Reform and Opening-up
The past 40 years of reform and opening-up has tremendously accelerated China's social and economic development. Only by continuing to implement reform and opening-up will we be able to achieve high-quality economic development in the future, and realize the two centenary goals and the Chinese dream.
Three areas should be the focus of future reform.
First, innovation in the relationship between government and enterprises to further activate market vitality. The government work report emphasized the need for continuous reduction of governmental micro-management and direct intervention, but with more macroeconomic regulation and control, more market supervision, and more public services. Adjusting the relationship between the government and the market entered a new phase, indicated by the general proposal in the report that the market should play a decisive role in the allocation of resources so that the government can serve society better.
Second, strengthen supply-side structural reform along three axes. Firstly, expand new momentum, enlarge and strengthen emerging industrial clusters, and transform and upgrade traditional industries with new technologies, forms, and models. Secondly, the advanced manufacturing industry should be fostered in the process of building China into a manufacturing power, by promoting industries such as integrated circuits, 5th generation mobile communication, aircraft engines, new energy vehicles, new materials and others.
Thirdly, accelerate cutting of over capacity. According to the government work report, in 2018 China will eliminate a further 30 million tons of iron and steel capacity and 150 million tons of coal, and mothball coal-fired generating units below 300,000 kilowatt capacity.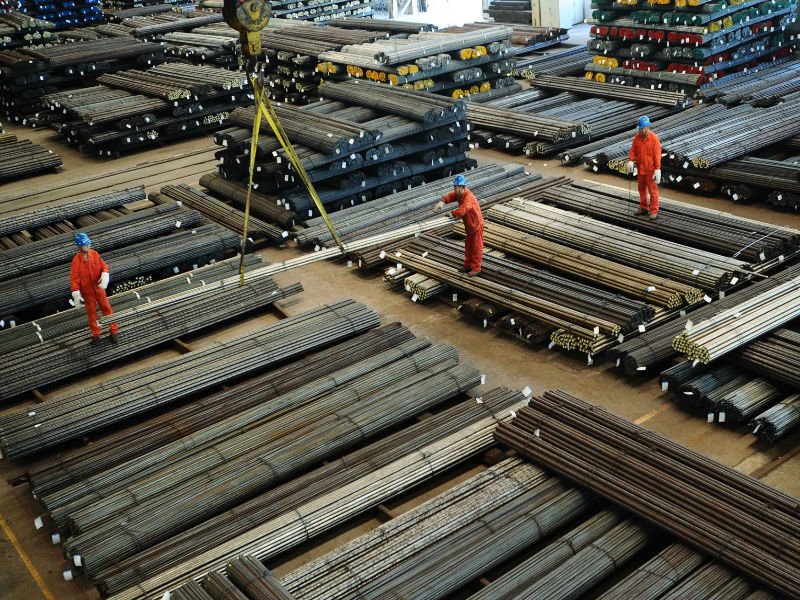 Fourth, vigorously promote innovation. The report to the 19th Central Committee of the CPC pointed out that innovation leads development and is a strategic support for building a modern economic system. Over the past five years, a series of major scientific and technological achievements such as Tiangong, Jiaolong, Tianyan, Wukong, Mozi and the big aircraft have been launched, fully demonstrating the improvement in China's innovation capability. However, more progress must be made to match the country's economic strength.
The government work report proposes to build an innovative country by strengthening the national innovation system, implementing and refining incentives for innovation, and promoting public entrepreneurship and mass innovation.To extend opening up, the report pointed out that China remains committed to a fundamental national policy of opening up and to open-door development. China supports the multilateral trade system and promotes the building of free trade zones. We should further expand the scope and level of opening up.
Specifically, the following work should be done. Firstly, on the implementation of Belt and Road Initiative, we should insist on both "bringing in" and "going global". Secondly, expand new forms and models of foreign trade to optimize the structure of imports and exports, boosting industrial upgrading and balanced trade in more open markets. Thirdly, dovetail with international trade rules and regulations and build a first-class international business environment; ease market access to open up the service sectorsand optimize regional opening up. Fourthly, innovate in overseas investment. With expanded international cooperation, China's manufacturing and services shoulf be encouraged to go global through continous expansion of international cooperation.
Zhang Maorong, researcher of Institute of World Economy of CICIR.