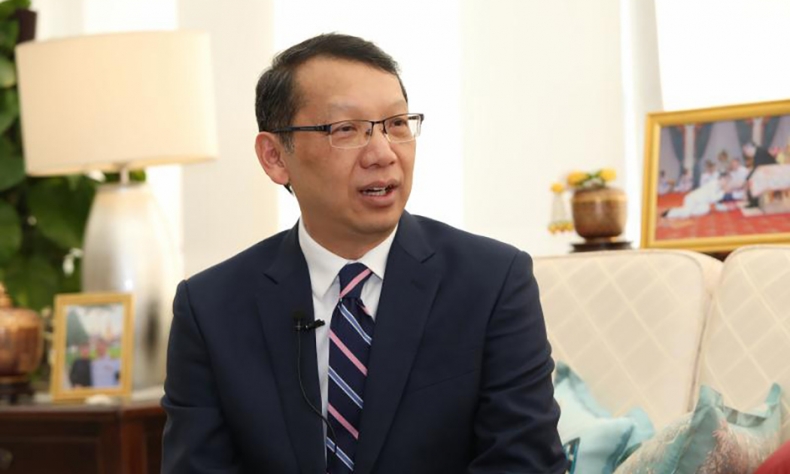 【Ambassador Interview】 Ambassador of Thailand to China: We Regard China as a Model of National Promotion and Transformation
"The nature of Thailand-China relations is more than neighbor; we are close relatives."
The Conference on the Dialogue of Asian Civilizations held from May 15 to 22 in Beijing is one of the most important diplomatic events of the year hosted in China. China Focus, together with the Development Research Think Tank of China (DRTT) Group and China Development Observation, have launched a series of in-depth column entitled "Ambassador Interview" in order to show the point of view of the ambassadors of Asian countries on the theme of the harmonious co-existence of various civilizations. Today, we have an exclusive interview with Piriya Khempon, Ambassador of Thailand to China.
Thailand is the first country in the ASEAN member states to establish a comprehensive strategic partnership with China. So far, China has been Thailand's largest trading partner for ten consecutive years. Thailand is China's third largest trading partner among ASEAN countries. In 2019, Thailand takes over the ASEAN chairmanship and will be committed to "promoting a partnership for sustainable development."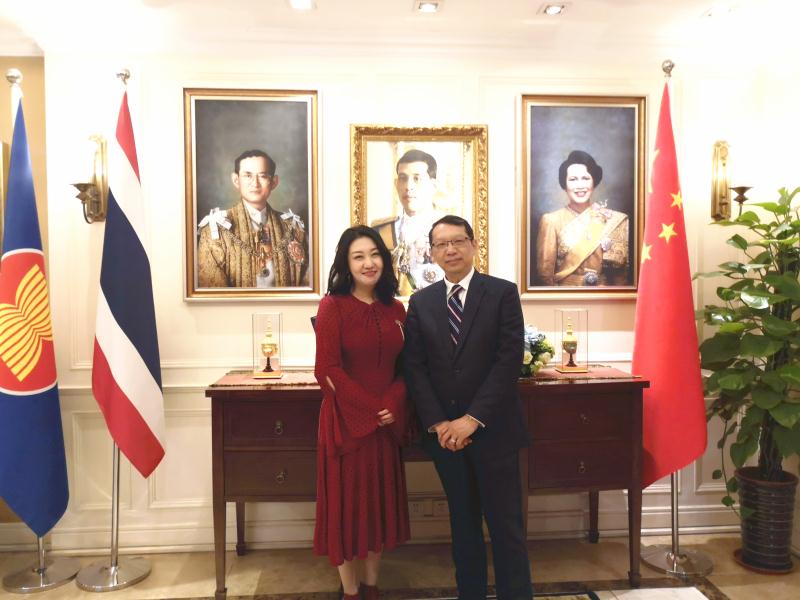 "Thailand and China have already established good relationships, but we still have to keep in mind that Thailand and China are the best partners to each other. The two countries have mutual trust and dependence without quarrels and conflicts," Ambassador Piriya Khempon explained.
Regard China as a Model of National Promotion and Transformation
Sun Chao: As you have been the ambassador to China for about two years, how do you feel about life in China? What's the difference between the people of China and Thailand?
Piriya Khempon: The first time I came to China was 23 years ago when the Thai consulate was established in Shanghai in 1996, and I served as one of the consuls. I'm currently on my second assignment in Beijing.
I consider my life in China as a very interesting period of time, since compared with 23 years ago, China has a world of difference. I remember when I worked in Shanghai, I traveled to Beijing as well. Back then, Beijing was not as colorful and developed as it is now. At that time, I wanted to return to Shanghai as soon as possible, because there were few restaurants, nor famous brands and Sanlitun, only the Friendship Store. The streets were not as neat and tidy as they are now, and there were many bicycles on the road. But nowadays, it's very convenient to live in Beijing. Beijing has a verity of entertainment, food, shopping malls, pedestrian streets, and Chinese-made products of high quality.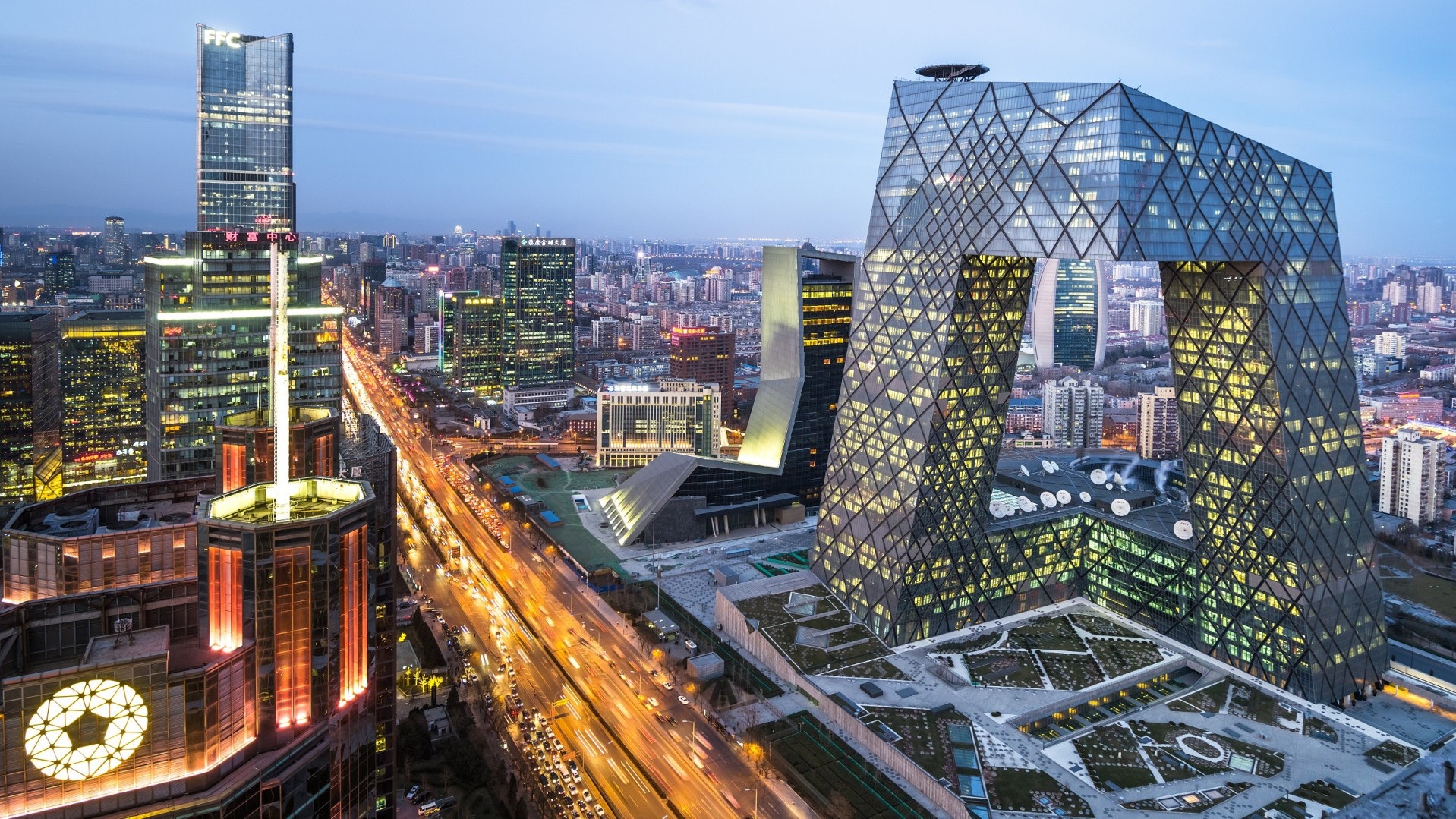 I have seen a big improvement in China's urban governance, and the Chinese government has made a lot of efforts. Metropolises are booming, Chinese people are becoming well-off, and living conditions have been substantially improved. Beijing has now become one of the most vibrant cities in the world, along with Paris, New York, and London.
It's difficult to apply this fundamental change in a country with a population of 1.4 billion. China has rapidly developed in the past 40 years. At the same time, new technology, e-commerce, and new economies are flourishing. China is striving to transform and upgrade, avoid falling into the middle-income trap; in Thailand, we are striving for improving technology to avoid falling into the middle-income trap as well, so people can earn higher incomes. We regard China as a model of national promotion, transformation, and avoidance of the middle-income trap.
Strength of the Two Countries Will Further Boost Bilateral Investments
Sun Chao:In recent years, China and Thailand have made increasingly close exchanges and cooperation in terms of economy and trade. What is your expectation for the future development of economic relations between the two countries?
Piriya Khempon: We should cooperate to expand Thai-Chinese trade and investments.
In terms of trade, the implementation of the outcomes on the meeting of 6th China-Thailand Joint Committee on Trade, Investment and Economic Cooperation (JC) will be carried forward, particularly to expand Thai-Chinese trade to achieve the goal of $140 billion dollars in 2021. This will elevate the relationship between the two countries on the strategic economic partnership and support Thailand 4.0, which complements the Chinese Belt and Road Initiative (BRI) to generate mutual benefits.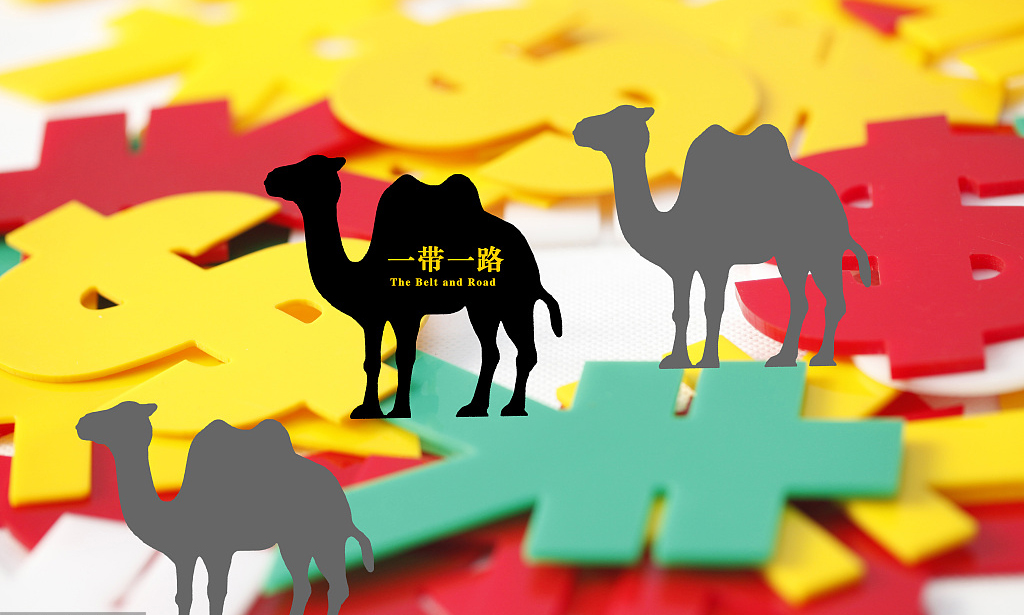 Specifically, Thailand and China can make better use of existing platforms and mechanisms to strengthen our economic relations, such as the Working Group for the Promotion of Unimpeded Trade between the Ministry of Commerce of the People's Republic of China and the Ministry of Commerce of the Kingdom of Thailand, which serves as a platform for solving trade-related problems and facilitating trade between the two countries.
In terms of investment, according to the statistics of Thailand's Board of Investment (BOI), China is Thailand's 3rd largest investment source country in the world. In 2017, Thailand was China's 3rd largest investment source country among ASEAN countries. Clearly, there is still more development space for both. We should encourage more businesses to explore more opportunities, promote more success stories of Thai investors in China, and vice versa.
Sun Chao: China marks Thailand's third largest source of investment. Chinese companies such as Alibaba and JD.com all signed economic and technological cooperation agreements with the Thai government in 2018. What do you think is the biggest potential for cooperation between China and Thailand in the future? What are the possible challenges? 
Piriya Khempon: I believe one of the things that Thailand and China can do more together is to explore and make the best effort to complement our two countries' policies and strategies for win-win benefit. Both of our countries emphasize great importance on connectivity and sustainable development.
I would like to highlight that Thailand is a part of the China-Indochina Peninsula Economic Corridor (CICPEC), which is a crucial part of the BRI. Thailand and China signed an MOU on "Cooperation within the Framework of the Silk Road Economic Belt and the 21st Century Maritime Silk Road Initiative" during the BRICS Emerging Markets and Developing Countries Dialogue in 2017. The Thailand-China high-speed rail project is yet another concrete example of BRI's achievement in the region.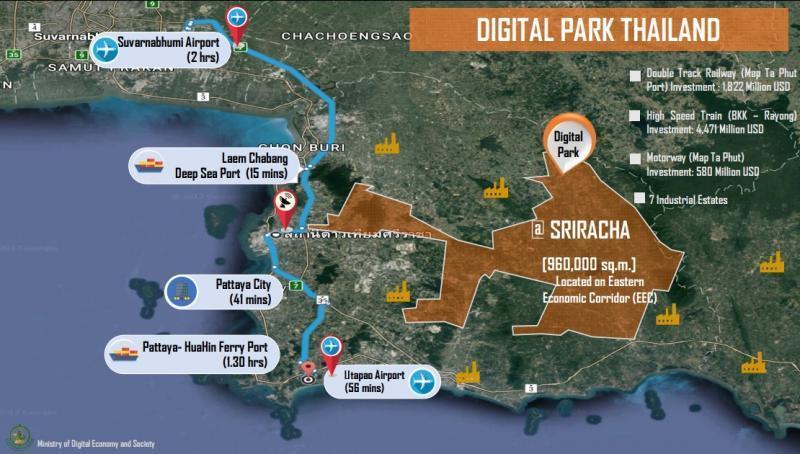 Also, Thailand's Eastern Economic Corridor (EEC) and projects under Ayeyawady-Chao Phraya-Mekong Economic Cooperation Strategy (ACMECS) are both BRI's achievements in Southeast Asia.
Thailand and China can further discuss our policies on potential cooperation between the Eastern Economic Corridor (EEC) and the Guangdong – Hong Kong – Macao Greater Bay Area (GBA) on trade, investment and economic fields under the comprehensive strategic partnership, as well as planning and the implementation of projects to enhance trade, investment and technology cooperation between the EEC and the GBA.
China is the world's largest market, well-equipped with experts in the fields of technology and innovation, along with continuous and high-speed development in said fields. Thailand is located in a key strategic location of Southeast Asia with high economic growth, policies that welcome foreign investors, as well as start-ups with high potential. These are the strength of our two countries that will further boost bilateral investments.
 "China and Thailand Are Kith and Kin"
Sun Chao: Over 10.5 million Chinese people traveled to Thailand in 2018, marking a 7% year-over-year increase and ranking the first in the number of international tourists to Thailand. How do you view the people-to-people interaction and cultural exchanges between the two countries?
Piriya Khempon: The nature of Thailand-China relations is more than neighbor; we are close relatives.
Thailand is very pleased to be trusted by the Chinese in various areas. Firstly, Thailand is the first destination that Chinese wish to visit for travel, that's why we have welcomed the highest number of Chinese tourists for several years; secondly, Thailand is home to the highest number of overseas Chinese around the world; thirdly, the biggest Chinese New Year celebration outside China has been taken place in Yaowarach or Chinatown in Bangkok, Thailand.
It is estimated that in 2019, the number of Chinese tourists visiting Thailand will reach 12.2 million, an increase of 1.5 million compared to 2018. The Thai government attaches utmost significance to uplifting the quality of tourism, particularly tourists' safety. Road and maritime measures are imposed and strengthened to ensure tourist's safety, travel agencies and local entrepreneurs shall strictly comply with safety regulations. Issues of corruption by authorities will be seriously scrutinized and tackled in accordance with the laws and regulations.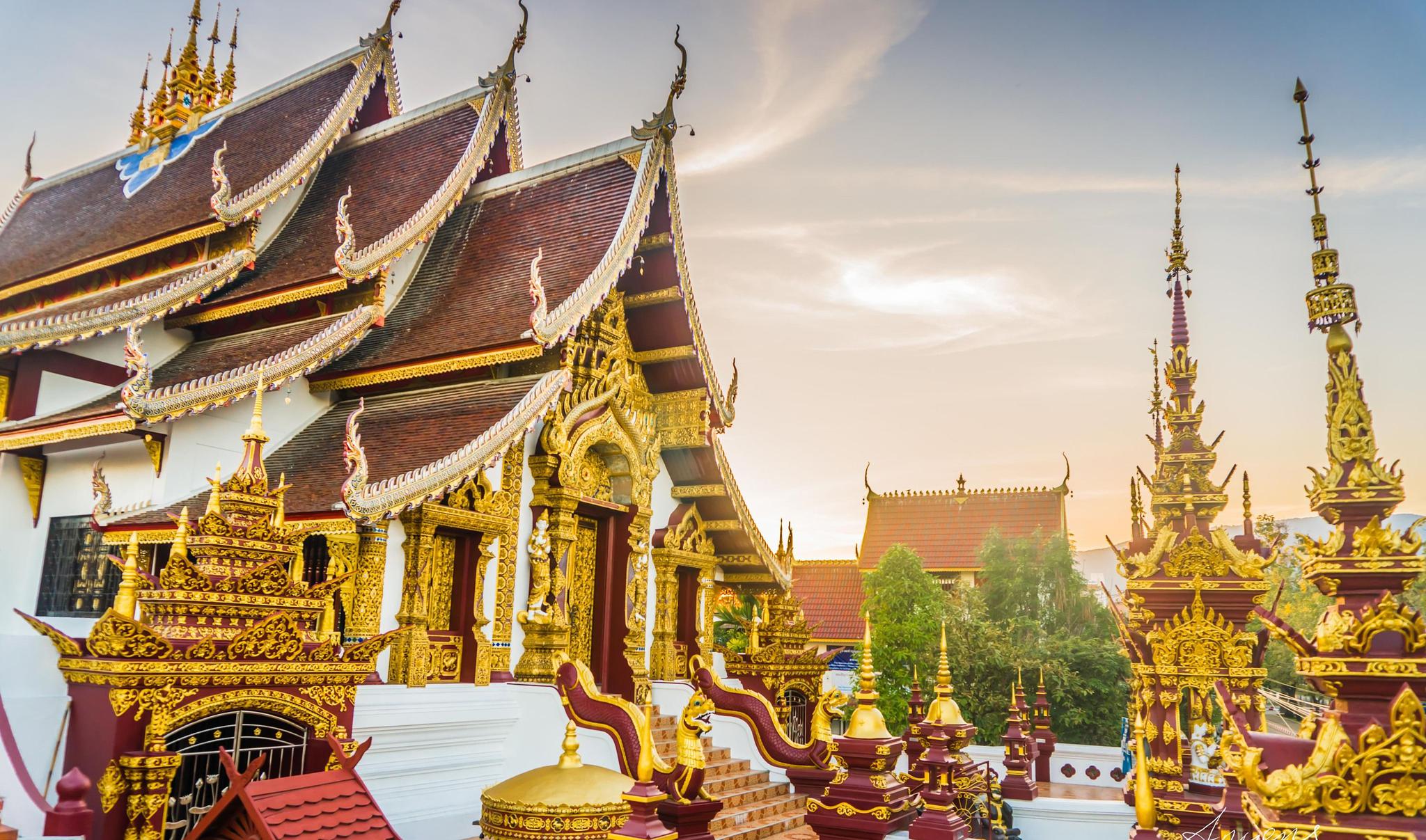 In addition to the extension of the exemption of Visa on Arrival (VOA) fee for Chinese tourists to the end of April, 2019, Thailand also introduced the e-Visa online application-phase 1 to facilitate Chinese tourists submitting their Visa application through www.thaievisa.go.th. The system officially opened on February 15, 2019 onwards starting at the Royal Thai Embassy, Beijing as the first office in China, then on March 1, 2019 at all 9 Thai Consulate General Offices in China.
Not only tourism, but other dimensions of exchange visits have boosted Thailand and China relations as well. Particularly, the Thai Royal family has played important roles in strengthening the two countries' ties. HRH Princess Sirindhorn has visited China 47 times since 1981. Last year alone, she visited China on four occasions, reflecting her deep interest and appreciation to Chinese cultures.
At the governmental levels, Thailand and China signed the MOU on Cultural Cooperation in 2001 as a framework to promote mutual understanding, friendship and knowledge between our peoples.
Sun Chao is the editorial board member of China Development Observation, Vice President of DRTT Group, and the author of New Order: Ambassadors' Views on the Belt and Road Initiative.